Wake Up! Newport with our President & CEO Janice Celeste as Special Guest

Click HERE to register!

Combatting the Fentanyl Crisis with O.C. District Attorney Todd Spitzer

The fentanyl crisis has become a pressing concern across the United States, with devastating consequences for individuals and communities. Janice M. Celeste, President & CEO of FentanylSolution.org and The Fentanyl Solution Group, is helping to lead the charge to combat this crisis. Recently, Celeste attended "Wake Up Newport," an event hosted by the Newport Beach Chamber of Commerce, where she met with District Attorney Todd Spitzer to discuss the fentanyl crisis in Orange County. In this meeting, Spitzer shared his plan to take Orange County cases of fentanyl poisonings and prosecute them at the federal level, where prosecutors don't have to prove intent. This move comes as California law requires that prosecutors prove that the dealer knew there was fentanyl in the counterfeit pill to hold them accountable for the harm caused by the drug.

Watch Todd Spitzer's talk about fentanyl in Orange County

The fentanyl crisis has been growing exponentially, with the drug being the leading cause of death for 18-45-year-olds in the U.S. Additionally, Fentanyl is the number one killer of children in Orange County, California. In California, 110 people die from fentanyl every year. Shockingly, 98 percent of pills sold on social media are fake, according to the DEA.

-In response to the fentanyl crisis, Senator Tom Umberg presented SB44, a bill with an admonishment similar to a DUI. FentanylSolution.org was an official supporter of SB44, which reads that if a drug dealer is caught with fentanyl they are read a warning that if they go out and sell fentanyl again and somebody dies, you will be prosecuted for murder.-

Unfortunately, Umberg's bill did not make it past the California Public Safety Commission. However, The Fentanyl Solution Group is sponsoring a proposition for the Presidential ballot, which will allow the people of California to vote for stronger laws against drug dealers who kill. You can support our proposition by contacting us at 888-931-6244 and letting us know how you can get involved.

In a speech at the "Wake Up Newport" event, Spitzer warned about the proliferation of fentanyl in Orange County. He highlighted the importance of holding drug dealers accountable for the harm caused by fentanyl and spoke about the difficulty of proving intent in fentanyl-related cases. Prosecuting these cases at the federal level, where intent does not need to be proven, is a temporary way to address the issue.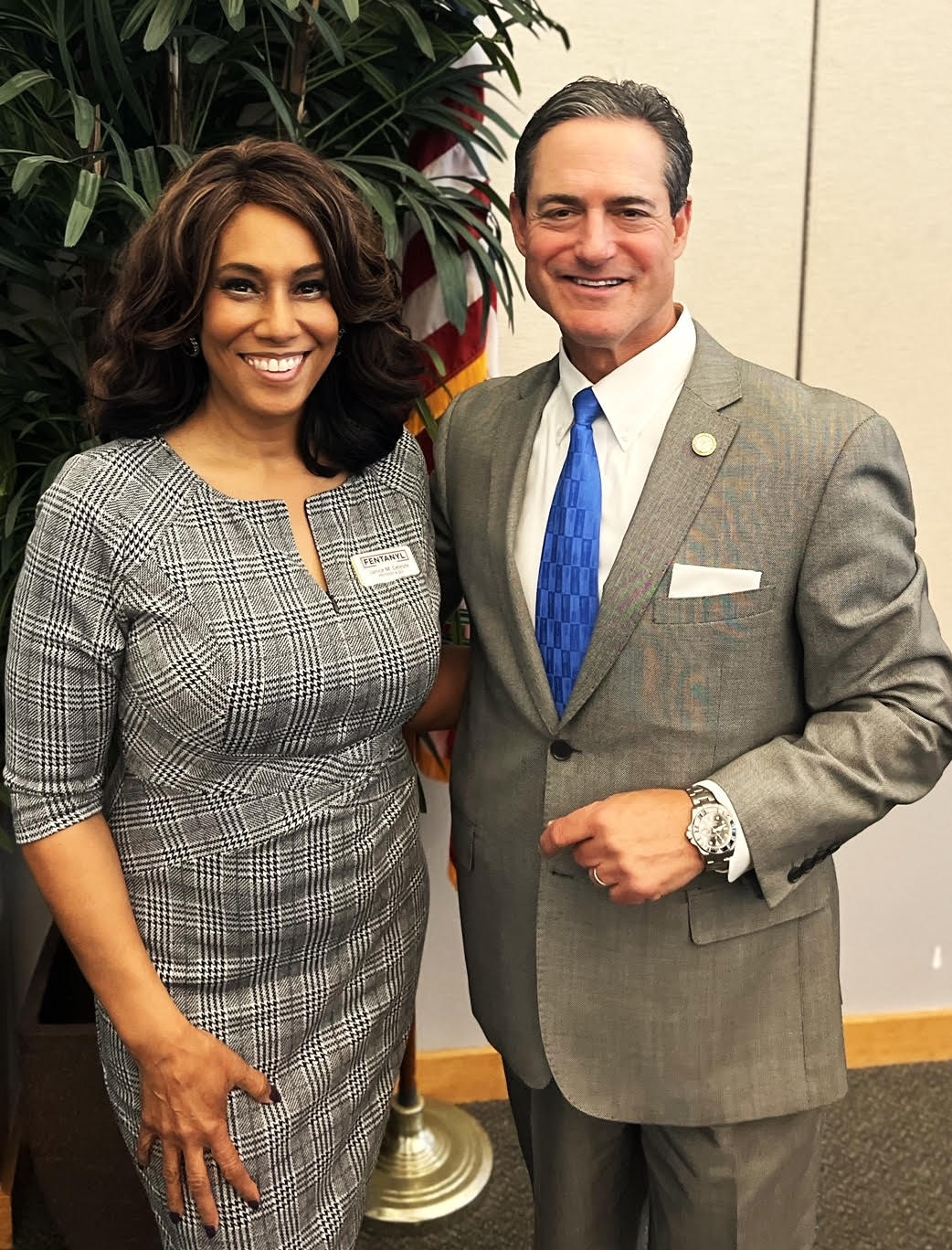 The fentanyl crisis is a complex issue that requires a multifaceted approach. Celeste and FentanylSolution.org are working tirelessly to raise awareness of the dangers of fentanyl and push for stronger laws to hold drug dealers accountable for their actions.
The fentanyl crisis is a major public health issue that demands urgent attention and action. We must work together to raise awareness, improve access to addiction treatment, and hold drug dealers accountable for the harm caused by fentanyl. You can support the efforts of organizations like FentanylSolution.org and take action to combat this deadly epidemic by volunteering or donating. Signup on our website or go to the donation page here.
---