Downloads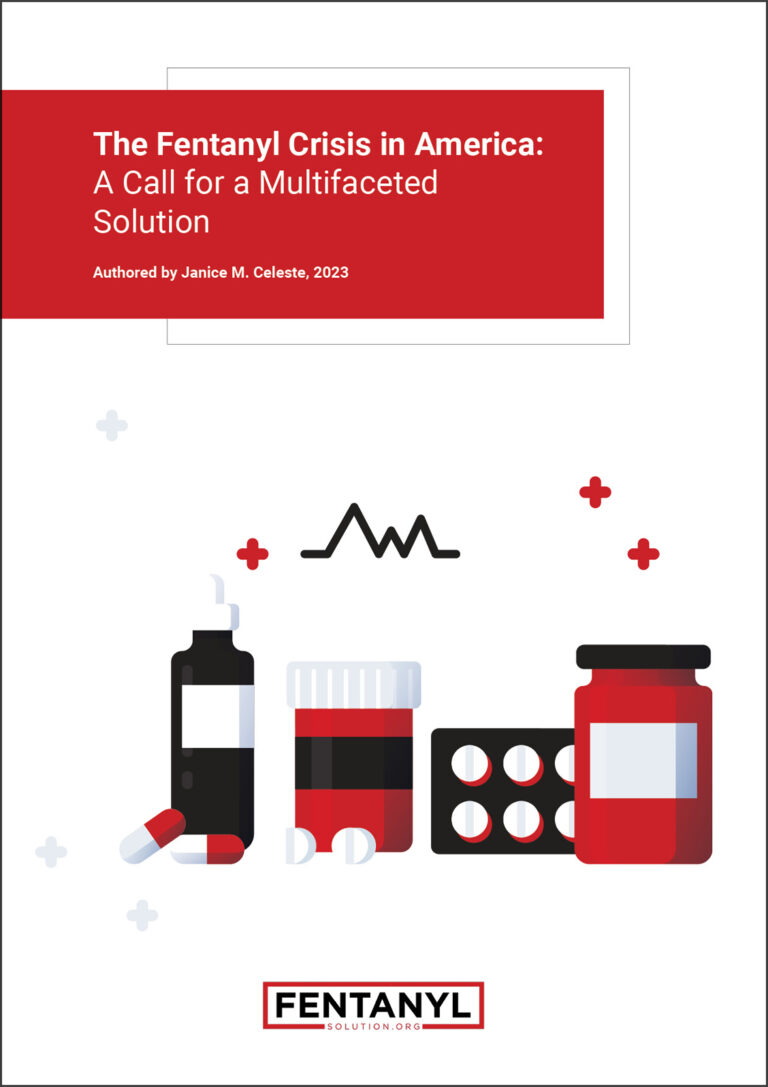 White Paper | The Fentanyl Crisis in America: A Call For A Multifaceted Solution
NEW
Download FentanylSolution.org's comprehensive white paper and be empowered to make a difference. Our expertly crafted solution will equip you with the tools you need to save lives and combat this devastating epidemic. Don't miss out on the critical information you need to understand the fentanyl crisis and how to address it.
White Paper | Not the War on Drugs: Embracing Harsher Penalties in the Fentanyl Crisis
This paper draws a comparison between the old War on Drugs and today's fentanyl crisis. The focus has shifted to drug dealers who are no longer merely caught with drugs, but also held responsible for the deaths of those who consume their products. The harsher penalties proposed in this paper are aimed at sending a message to these dealers that they will be held responsible for their actions. With today's fentanyl crisis, there is a growing awareness that these dealers are not just selling drugs, but also selling death.
One-Sheet | FentanylSolution.org Programs
Join the fight against illicit fentanyl! Download our One-Sheet to learn about FentanylSolution.org's initiatives, including our free naloxone training, educational resources, creative arts contest, and more.
Curriculum | Fighting Against Fentanyl And Counterfeit Pills
COMING SOON
Our curriculum includes a lesson plan for middle school students, an art lesson plan, and a research project lesson plan for high school students. With this curriculum, you'll have everything you need to help your students learn about the risks associated with these dangerous drugs.
Fentanyl & Seniors Infographic
Fentanyl touches ever demographic and senior citizens are not exempt. In 2020, over 800,000 seniors suffered from drug addiction.
Fentanyl & Seniors Animated Video