Programs
Are you concerned about the opioid epidemic and its impact on your employees? FentanylSolution.org is here to help.
We offer corporate Naloxone Lunch & Learns sponsored by Kloxxado, which are designed to educate employees, students, and groups on how to recognize the signs of an overdose, and properly administer naloxone. These Lunch & Learn sessions are a great way to educate your team on the importance of fentanyl awareness. By taking advantage of this opportunity, you can help protect others from the devastating effects of the opioid epidemic.
Fentanyl is the number one killer of adults aged 18-45 years old, especially in the form of counterfeit pills. With a good percentage of this age group in the workplace, it's especially important for employers to prioritize the safety and well-being of their employees. Providing access to naloxone and ensuring employees receive proper training on its use can make all the difference in saving lives and preventing tragedy.
If you're interested in hosting a Naloxone Lunch & Learn at your organization, give us a call at 888-931-6244. Together, we can help prevent opioid overdoses and save lives.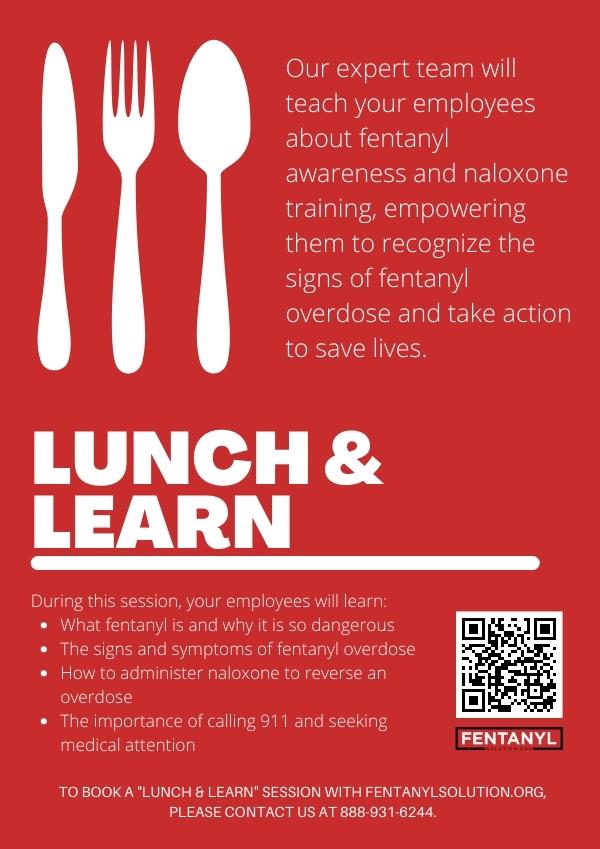 ---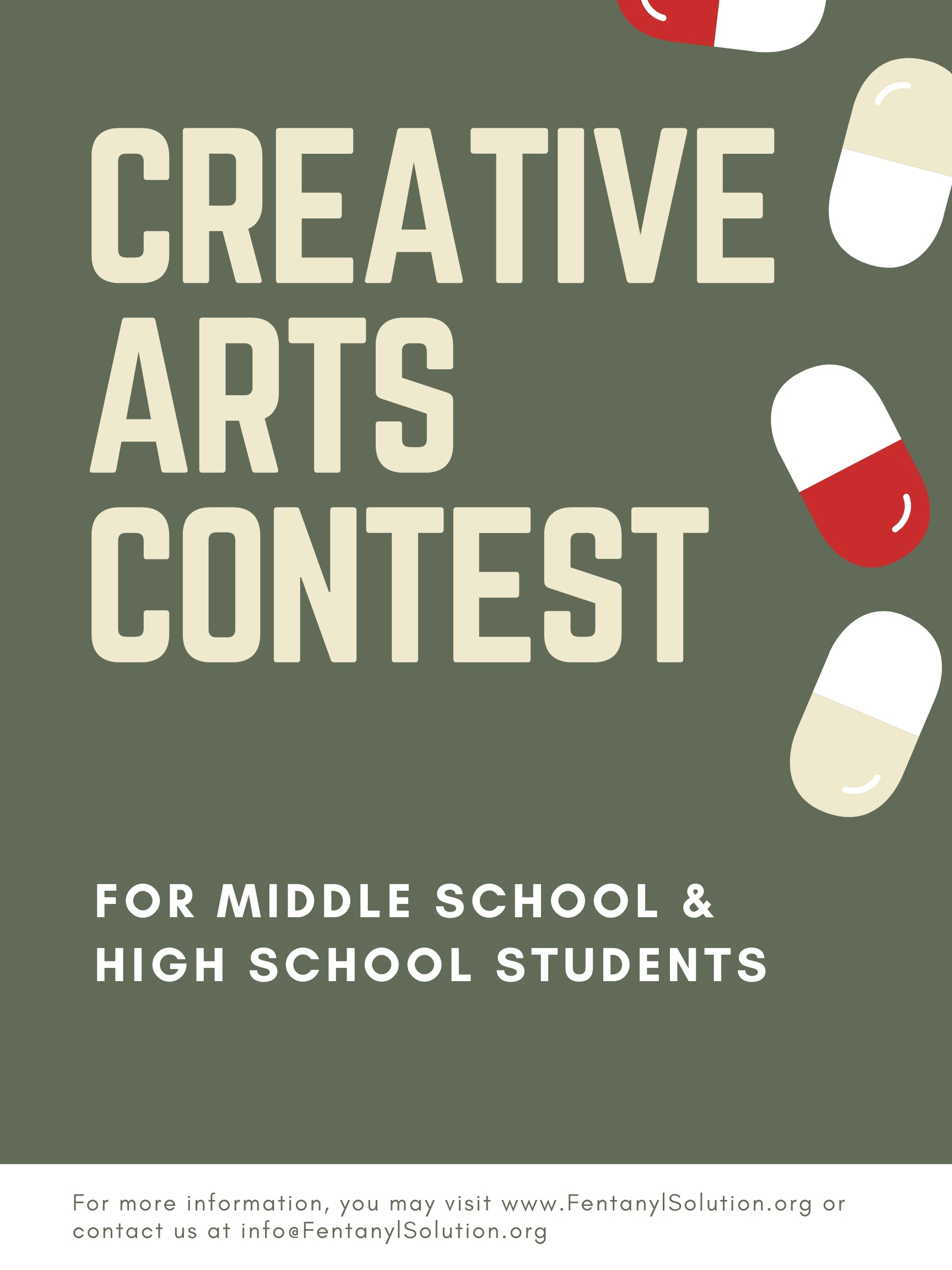 STUDENTS' CREATIVE ARTS CONTEST
Students learn best when they teach. Our creative arts contest helps students save lives by becoming aware of the fentanyl crisis and they spread the word to their peers about fake pills.
Our Art Poster and PSA Contest for schools raise awareness about the dangers of fake pills laced with fentanyl. Students in art, graphic design, and media classes are invited to participate in creating posters and one-minute PSAs. Winners will be recognized at an awards ceremony, and their work will be displayed in our offices. Winning PSAs will also be featured on our website. This initiative aims to leverage the creativity of young students to spread awareness and combat the illicit fentanyl crisis.
Find out how your school can participate in our Art Poster and PSA Contest. Contact us at 888-931-6244 to find out more and join us in raising awareness about the dangers of fake pills laced with fentanyl.
---
Access additional resources, including one-sheets and white papers, on our download page.