Christian's Angelversary – July 19

On Wednesday, July 19, 2023, friends and family showed their support and comforted Tina Burke. She is one of FentanylSolution.org's board members as well as a Christian's mom. Christian was a 21-year-old victim of fentanyl poisoning 3 years ago on July 19, 2020.

He was a senior at the University of Arizona, relishing the summer season back at home in Mission Viejo. A testament to his work ethic and determination, he understood the value of hard work and its rewards. From his
experience as a quarterback and wide receiver for his hometown teams to his devoted studies, he often witnessed the fruits of his labor.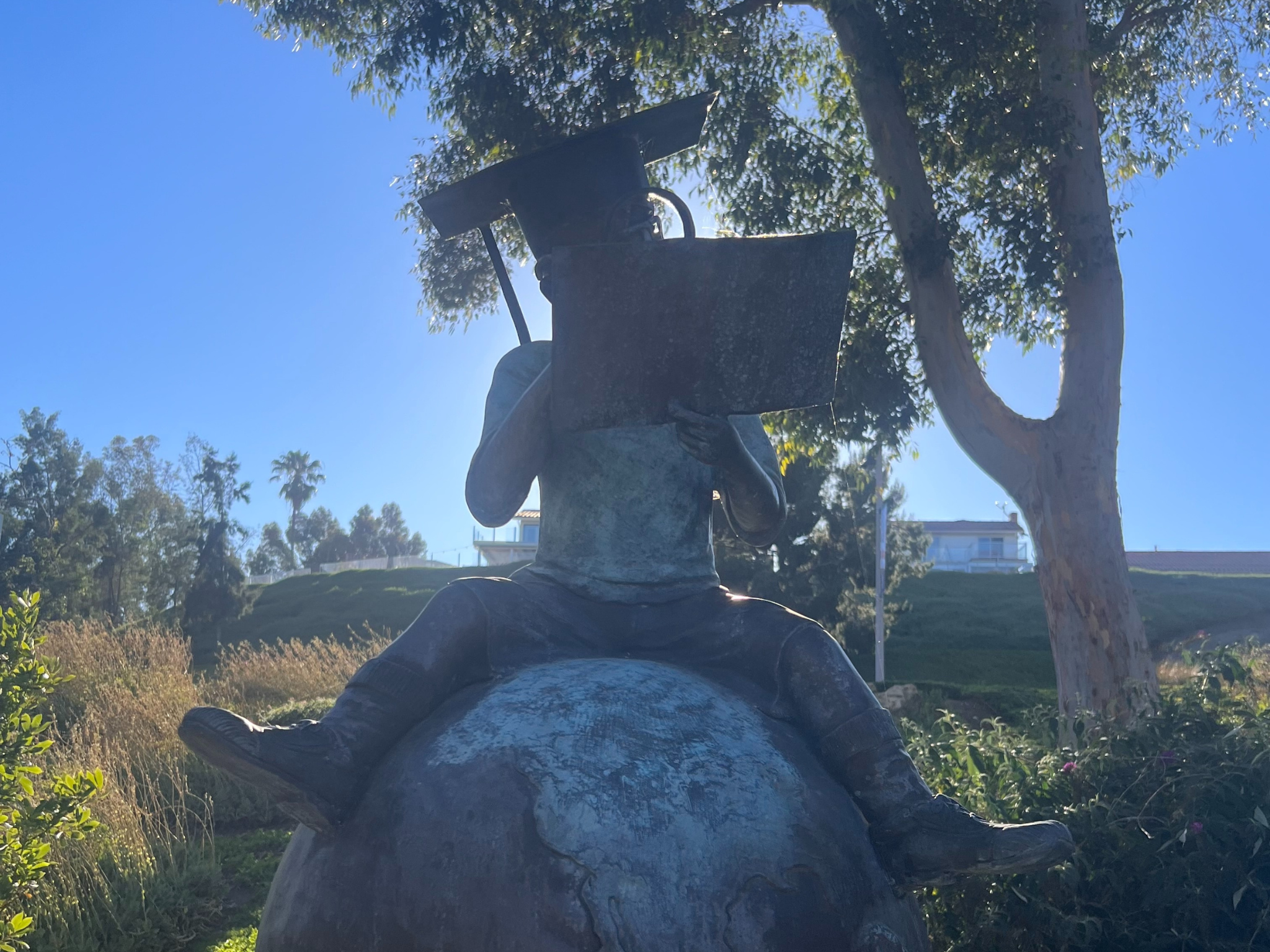 Yet, Christian's vibrant persona transcended his diligent nature. His presence illuminated any room, captivating others with his spirited personality. People were naturally drawn to him, enchanted by his infectious laughter and captivating smile, which exuded love and joy.
Tragically, on July 19, 2020, Christian's life took an abrupt and devastating turn.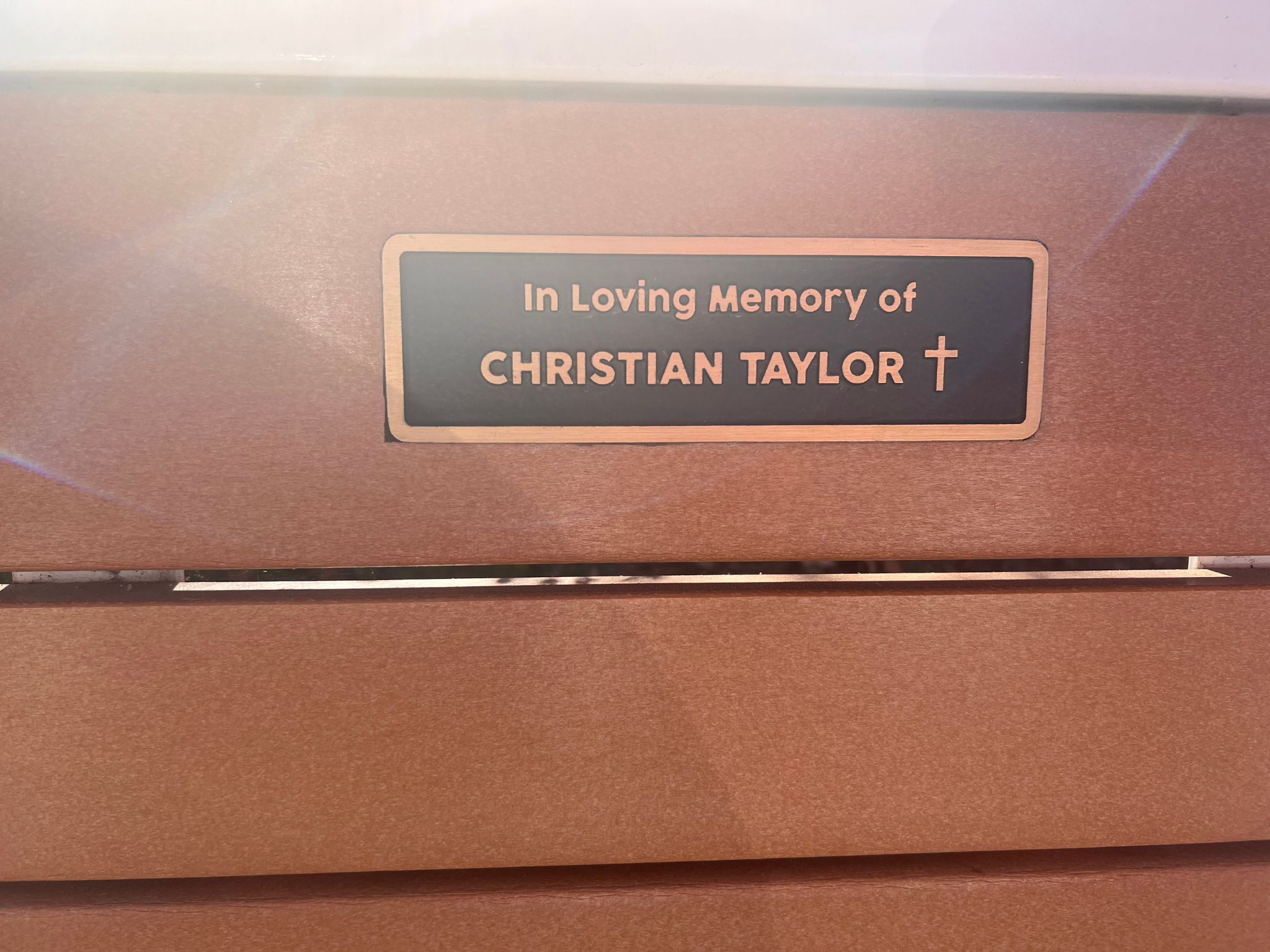 He purchased and consumed a Percocet, unaware that it was a counterfeit pill containing a lethal combination of fentanyl and acetaminophen. Within moments, this beloved 21-year-old cherished son, brother, boyfriend, athlete, and college student, lost his life due to the consumption of a single fake pill.
Join us in our crucial mission to save lives from the fentanyl crisis and drive impactful awareness. Your donation today will make a significant difference!

Are Fentanyl Test Strips Safe or Unsafe?

As fentanyl overdose continues to be the leading cause of death among teens in Orange County and individuals aged 18-45 in the country, there is a growing focus on implementing precautionary measures. Among these measures, Fentanyl Test Strips (FTS) have emerged.

These test strips serve as a risk mitigator, particularly due to the uneven distribution of fentanyl (FTS Legis. Analysis). This is referred to as the "chocolate chip cookie effect." In this analogy, the cookie symbolizes the entire substance like a pill, while the chocolate chips represent grains of fentanyl.

For example, even if a portion of the substance tests negative, there remains a significant likelihood of fentanyl being present in other parts of the substance or pill. To minimize risks as much as possible, it is crucial to dissolve the entire substance and test it.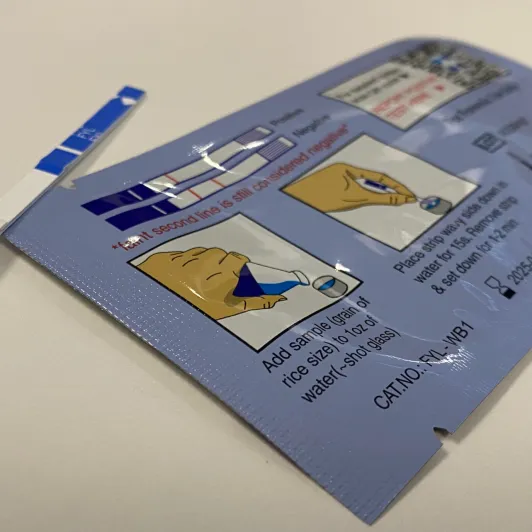 To purchase WiseBatch Harm Reduction Fentanyl Test Strips, go to the link: WiseBatch
Fentanyl Test Strips are legal in the state of California.
Many inquire, "Is it safe to take a substance even after using a fentanyl test strip?" Ultimately, the answer is no. While it does help mitigate risks when testing the entire substance, there is still a possibility of fentanyl being present in the container it was given in or anything it has come into contact with, in addition to the 1-2% chance of the fentanyl strip failing. Even a mere 1% chance of fentanyl's presence still poses a significant risk of overdose since only a minuscule amount equivalent to a grain of sand is enough to kill.

To purchase fentanyl test strips, click here. Be sure to check if fentanyl test strips are legal in your state.

---
This article includes an affiliate link.

Fentanyl Crisis: Two Views on the War on Drugs with NBC's Conan Nolan

Janice M. Celeste, the President & CEO of FentanylSolution.org, appeared on NBC's News Conference with Conan Nolan to discuss the fentanyl crisis and the proposed Poll-to-Prop ballot initiative. During the interview, Celeste presented her opposing views on the War on Drugs to Public Safety Committee's Chairman, Reggie Jones-Sawyer, who has been reluctant to pass harsher penalties for drug dealers who kill with fentanyl.
Celeste argued that the fentanyl crisis is different from the War on Drugs, pointing out the development of the internet and social media as a key factor in the crisis. She explained how drug dealers are killing exponentially like never before in history, and how they are targeting children en masse, grooming them to become addicts by following them on social media.
In contrast, Jones-Sawyer has referred to fentanyl as the War on Drugs, but has been hesitant to pass harsher penalties for drug dealers. Celeste challenged this statement, emphasizing the urgency of the fentanyl crisis and the need for a comprehensive solution.
Celeste's organization has proposed the Poll-to-Prop ballot initiative, which is a ballot measure that would increase penalties for dealers who knowingly sell drugs laced with fentanyl.
Celeste discussed that fentanyl is often added to other drugs without the user's knowledge. Celeste also emphasized that if drug dealers stalked and groomed children in-person, they would go to prison. Why is it different if they do the same actions on a computer?
The Poll-to-Prop fentanyl ballot initiative has gained support from a wide range of organizations, including law enforcement, healthcare professionals, and addiction treatment centers.
The proposed Poll-to-Prop is a promising step towards preventing accidental poisonings and saving lives, and Celeste's message about the need for public support cannot be emphasized enough.
Celeste urged the public to support the initiative, donate, and emphasized that it is a critical step towards addressing the fentanyl crisis and saving lives. "We need an army," said Celeste. Every bit counts but bigger donations will get us there in time for the Presidential election. You can become a sponsor or donate by emailing at info@fentanylsolution.org or calling 888-931-6244.
---
Fentanyl: A Growing Threat to Public Health in the U.S.

Fentanyl, a highly potent synthetic opioid, has emerged as a major public health threat in the United States. The drug is 50 to 100 times more powerful than morphine and has been linked to a growing number of overdose deaths across the country. According to nationwide statistics from 2022, the number of fentanyl-related overdose deaths has continued to rise, posing a significant challenge to public health officials and law enforcement agencies. Fentanyl is currently the number one killer of 18-to-45-year-olds, more than car accidents and COVID-19 (CDC).
The Rise Of Fentanyl
The rise of fentanyl can be traced back to the opioid epidemic, which began in the early 2000s with the widespread prescription of opioid painkillers. Over time, many people who became addicted to prescription opioids turned to cheaper and more readily available street drugs, including heroin and fentanyl. Today, fentanyl is one of the most common drugs involved in opioid overdoses, and its use has become a major contributor to the ongoing opioid crisis in the United States.
Deaths Are Increasing
In 2022, the Centers for Disease Control and Prevention (CDC) reported that there were over 47,000 fentanyl-related overdose deaths in the United States, a significant increase from the previous year. This represents a staggering 67% of all opioid overdose deaths, making fentanyl the deadliest opioid in the country. The drug is particularly concerning because it is often mixed with other substances, such as cocaine and methamphetamine, increasing the risk of overdose.
The impact of fentanyl on communities across the United States has been significant. The drug is often sold on the black market and can be easily obtained, leading to widespread use and abuse. In addition, the potency of fentanyl makes it difficult to treat overdoses, and many people die within minutes of taking the drug.
What Is Being Done
In response to the growing threat of fentanyl, public health officials and law enforcement agencies have taken a number of steps to try and combat the drug's spread. These measures include increased education and outreach efforts, improved access to addiction treatment and naloxone (a medication that can reverse an opioid overdose), and increased enforcement of laws and regulations aimed at preventing the illegal distribution of fentanyl.
Despite these efforts, the rise of fentanyl continues to pose a significant challenge to public health in the United States. To address this issue, it will be important to continue investing in education and outreach efforts, increasing access to addiction treatment, and taking steps to prevent the illegal distribution of the drug.
Fake Pills
In addition to the growing use of illicit fentanyl, another major concern is the increasing prevalence of counterfeit pills containing the drug. These fake pills are often made to look like other prescription medications, such as Xanax or OxyContin, and are sold on the black market to unsuspecting consumers.
These counterfeit pills are particularly dangerous because they often contain unpredictable and potentially deadly amounts of fentanyl. The potency of the drug means that even a small amount can be fatal, and many people who take these fake pills are unaware of the danger they are putting themselves in.
According to nationwide statistics from 2022, the number of overdose deaths related to counterfeit pills containing fentanyl has increased dramatically in recent years. In many cases, these deaths have occurred in people who thought they were taking a different medication and were not aware that they were consuming fentanyl.
The rise of counterfeit pills containing fentanyl highlights the importance of using only medication obtained from a reputable source. It also underscores the need for continued efforts to crack down on the illegal production and distribution of these fake pills, as well as increased public education and outreach efforts aimed at raising awareness of the dangers of counterfeit drugs.
The increasing prevalence of counterfeit pills containing fentanyl is a growing public health concern in the United States. These fake pills are putting unsuspecting people at risk of overdose and death, and it is essential that steps are taken to prevent their spread and increase public awareness of the dangers they pose. To address this issue, it will be important to take a comprehensive approach that includes education, improved access to addiction treatment, and increased enforcement of laws and regulations aimed at preventing the spread of the drug.