Are Fentanyl Test Strips Safe or Unsafe?

As fentanyl overdose continues to be the leading cause of death among teens in Orange County and individuals aged 18-45 in the country, there is a growing focus on implementing precautionary measures. Among these measures, Fentanyl Test Strips (FTS) have emerged.

These test strips serve as a risk mitigator, particularly due to the uneven distribution of fentanyl (FTS Legis. Analysis). This is referred to as the "chocolate chip cookie effect." In this analogy, the cookie symbolizes the entire substance like a pill, while the chocolate chips represent grains of fentanyl.

For example, even if a portion of the substance tests negative, there remains a significant likelihood of fentanyl being present in other parts of the substance or pill. To minimize risks as much as possible, it is crucial to dissolve the entire substance and test it.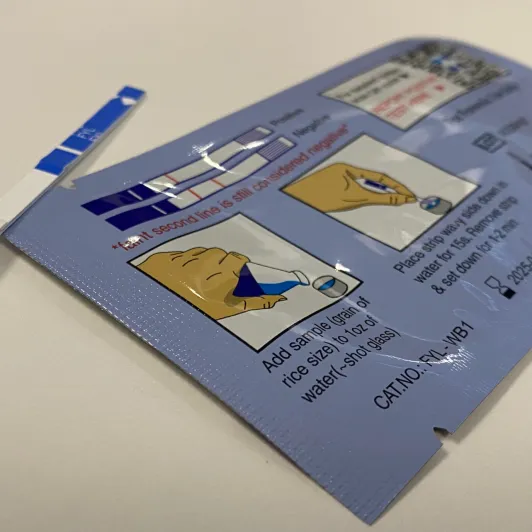 To purchase WiseBatch Harm Reduction Fentanyl Test Strips, go to the link: WiseBatch
Fentanyl Test Strips are legal in the state of California.
Many inquire, "Is it safe to take a substance even after using a fentanyl test strip?" Ultimately, the answer is no. While it does help mitigate risks when testing the entire substance, there is still a possibility of fentanyl being present in the container it was given in or anything it has come into contact with, in addition to the 1-2% chance of the fentanyl strip failing. Even a mere 1% chance of fentanyl's presence still poses a significant risk of overdose since only a minuscule amount equivalent to a grain of sand is enough to kill.

To purchase fentanyl test strips, click here. Be sure to check if fentanyl test strips are legal in your state.

---
This article includes an affiliate link.

Protect Your Corporate Workplace With Our Save-A-Life Lunch And Learns

As fentanyl poisonings continue to take a heavy toll on communities across the United States, the need for immediate and effective solutions has never been more urgent. Fentanyl, a potent synthetic opioid, is now the number one killer of adults aged 18-45. It's crucial for individuals and organizations to take proactive measures to protect themselves and those around them.

That's where Kloxxado comes in. As a leading provider of naloxone sprays, Kloxxado is committed to saving lives and reducing the devastating impact of fentanyl. By providing rapid, user-friendly access to this lifesaving medication, Kloxxado empowers individuals to act as first responders and make a meaningful difference in the face of an emergency.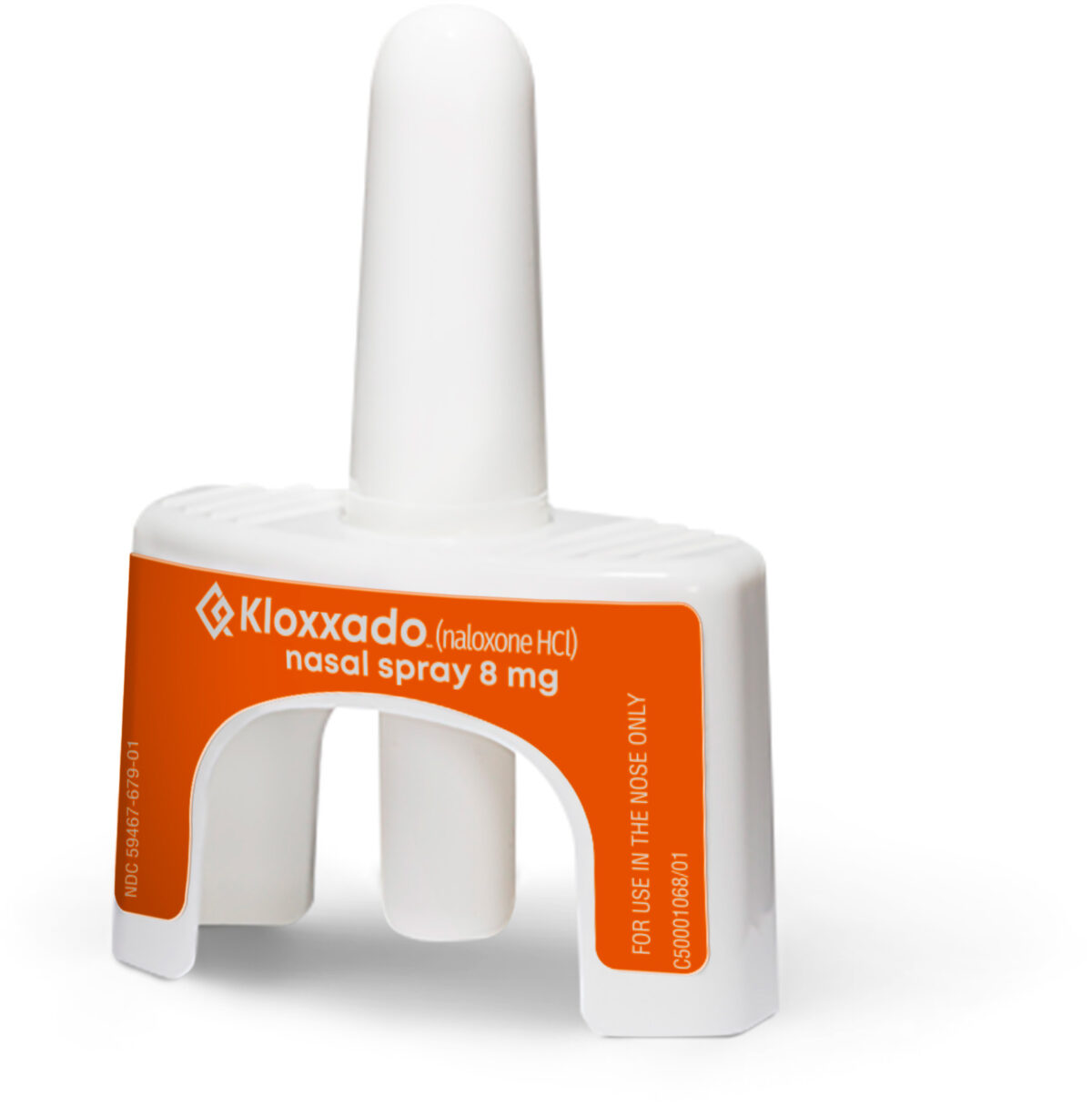 To support this critical mission, FentanylSolution.org is proud to partner with Kloxxado as a sponsor of our corporate Save A Life Lunch & Learns. You provide the LUNCH and we provide the LEARN! These informative and engaging sessions provide attendees with valuable insights into the illicit fentanyl crisis, as well as the skills and knowledge needed to identify the signs of an overdose and administer naloxone safely and effectively.
Led by trainers in naloxone administration and the principles of harm reduction, our Lunch & Learns are the perfect way for businesses and organizations to empower their employees and take an active role in combating the fentanyl epidemic. In addition to providing expert guidance and hands-on experience with naloxone sprays, our trainers can also provide attendees with naloxone kits to take to their workplaces and homes to use in case of a fentanyl emergency.
Ultimately, the goal of our Lunch & Learns is to give people the tools and resources they need to respond quickly and effectively to a fentanyl emergency. By providing access to lifesaving naloxone and educating individuals on its proper use, we can help reduce the risk of fatalities and make a meaningful impact on this urgent public health crisis.
If you want to make a difference and take action against the fentanyl crisis, consider signing up for one of our corporate Save A Life Lunch & Learns today. With the support of Kloxxado and our team of experienced trainers, you can help save lives and make a real difference in your community.
Contact Christine Kirkwood at Christine@FentanylSolution.org to sign up.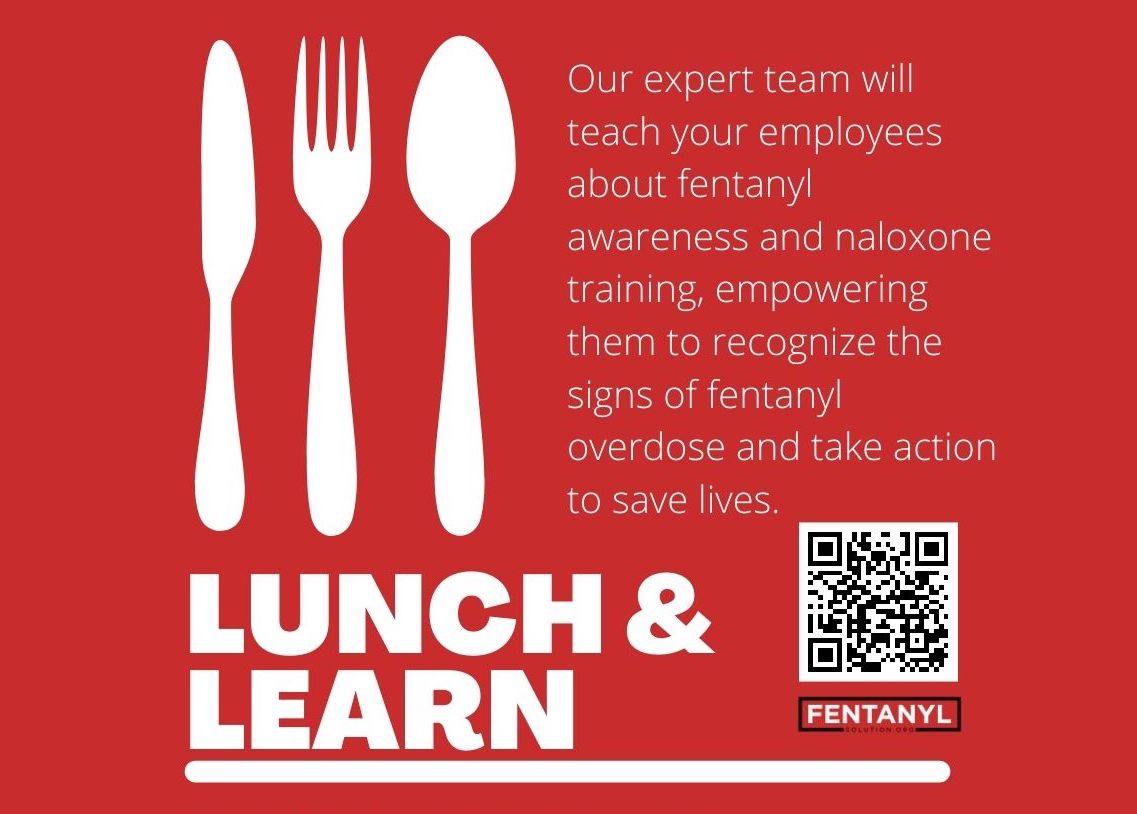 ---