Unraveling the Deadly Grip of Fentanyl on America & the World

The World Affairs Council of Orange County presents:

Unraveling the Deadly Grip of Fentanyl on America & The World featuring:

State Senator Tom Umberg

California is facing an unprecedented drug crisis both in scale and nature, requiring timely legislative responses. Fentanyl, a type of synthetic opioid, is responsible for over two-thirds of drug-related deaths, which spiked last year to 21,000 in California alone. The crisis is especially prevalent in Orange County, with deaths by fentanyl overdose reported to have gone up by 177%, and more potent analogs of fentanyl continued to be found. Moreover, fentanyl is often unknowingly consumed by individuals who believe they are taking other drugs, meaning that the fatal risk of a fentanyl overdose is not taken into consideration by those accidentally taking them, resulting in preventable deaths. Fentanyl precursors are largely sourced from abroad, in places like China and India, which are then shipped to Mexico, where most production takes place. Collaboration with these countries to crack down on fentanyl's production and movement is integral if wish to halt the fentanyl epidemic in the United States.

To tackle this urgent crisis, Senator Tom Umberg proposes several legislative measures: Senate Bill 60, aimed at preventing drug sales on social media, a main outlet for illicit drugs for the youth; Senate Bill 250, expanding the 9-1-1 Good Samaritan Law and providing fentanyl immunity, encouraging people to report their dealers; Senate Concurrent Resolution 39, establishing National Fentanyl Awareness Day; and Senate Bill 44, also known as Alexandra's Law, which aims to hold fentanyl sellers accountable for homicide and prevent fentanyl-related deaths through warnings.

An In-Person Dinner Event

Date & Time:

Wednesday, September 20, 2023

5:30 PM: Reception

6:30 PM: Main Program & Q&A

Location:
Pavilion A
CSUF Titan Student Union
800 N. State College Blvd.
Fullerton, CA 92831

Tickets:
Early Bird Registration!
Register by Sept 13 to receive discounted ticket prices.
Discounted prices below:
Members: $45
Non-members: $65
Young Professionals members: $35
Students: Free

Thank you to our community partner, ClearSaves!

ClearSaves is an altruistic nonprofit endeavor fervently committed to engendering positive change within society by championing harm reduction. Through its innovative modus operandi, ClearSaves aspires to furnish the populace with vital resources that facilitate the safeguarding of human lives from the perilous peripheries of the opioid crisis.

Check out the ClearSaves table at our event for resources and information on how you can help.

Thank you to our community partner, FentanylSolution.org!

FentanylSolution.org's mission is to deliver comprehensive education, powerful advocacy, and unwavering community support to eradicate fentanyl deaths in the United States.

Check out the Fentanyl Solution booth at our event for more information and resources on the fentanyl crisis!

Stop Fentanyl Death: FentanylSolution.org

Drew was seven months clean from heroin. He'd moved from Washington state to Florida with his mother to get away from any chance of falling back into his old life. He was in the top of his welding class with his sights set on a career in underwater welding. On the one-year anniversary of his father's death, he wanted a moment of freedom from the pain of that memory. A friend gave him some cocaine: a one-time distraction that wouldn't break his sobriety.

Unknown to Drew or his friend, the cocaine had been cut with fentanyl. One hit and Drew was dead. His mother found him when she returned from work to invite him to their nightly ritual of procedural dramas and daily debrief. Fortunately, he

didn't die alone. His constant companion, his mastiff, Cerberus, watched over him until the paramedics took him away.

This is personal for FentanylSolution.org because it's the story of our Development Officer, Shane Wood's little brother.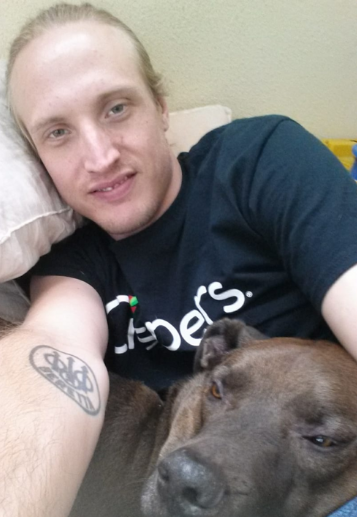 Our employees and board all have stories of how fentanyl has affected their lives and we want to educate individuals not only on how to recognize the signs of overdose and Fentanyl poisoning, but train people on how to use naloxone to save a life. Your donation goes directly to this work.
107,375 people in the United States died of drug overdoses and drug poisonings in the 12-month period ending in January 2022. 67% of those deaths involved synthetic opioids like fentanyl. YOUR DONATION WILL HELP RAISE AWARENESS OF THIS DEADLY DRUG AND BRING AN END OF FENTANYL DEATHS.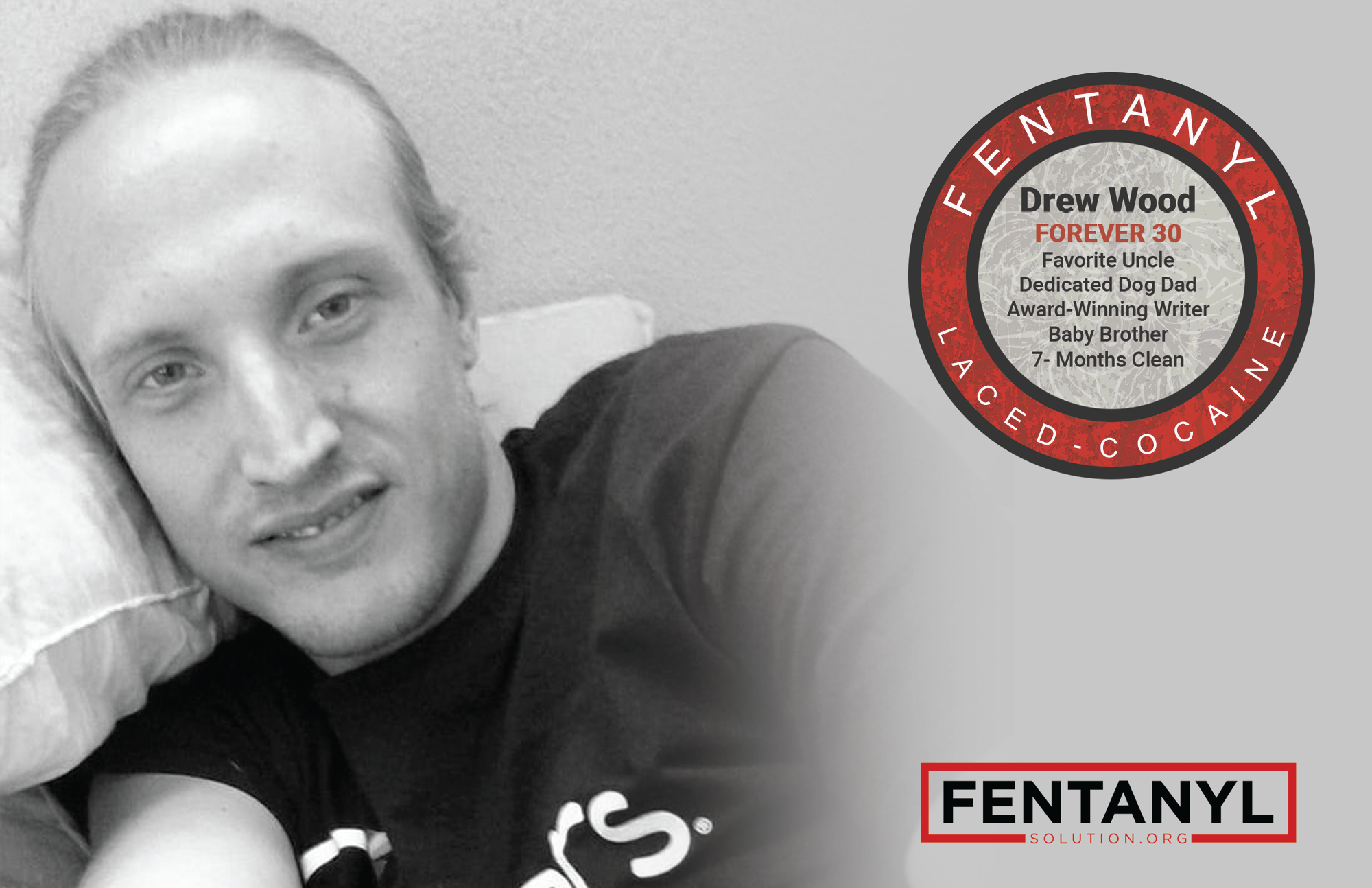 Shane is trying to raise $50,000 by July 25, 2023 in honor of the sixth anniversary of Drew's death.

Donate here: Donation Link


Are Fentanyl Test Strips Safe or Unsafe?

As fentanyl overdose continues to be the leading cause of death among teens in Orange County and individuals aged 18-45 in the country, there is a growing focus on implementing precautionary measures. Among these measures, Fentanyl Test Strips (FTS) have emerged.

These test strips serve as a risk mitigator, particularly due to the uneven distribution of fentanyl (FTS Legis. Analysis). This is referred to as the "chocolate chip cookie effect." In this analogy, the cookie symbolizes the entire substance like a pill, while the chocolate chips represent grains of fentanyl.

For example, even if a portion of the substance tests negative, there remains a significant likelihood of fentanyl being present in other parts of the substance or pill. To minimize risks as much as possible, it is crucial to dissolve the entire substance and test it.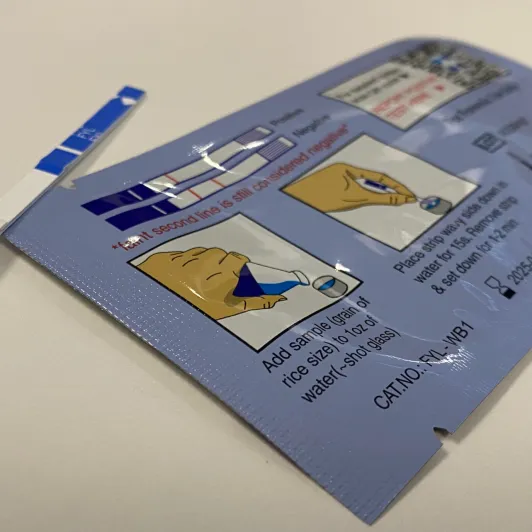 To purchase WiseBatch Harm Reduction Fentanyl Test Strips, go to the link: WiseBatch
Fentanyl Test Strips are legal in the state of California.
Many inquire, "Is it safe to take a substance even after using a fentanyl test strip?" Ultimately, the answer is no. While it does help mitigate risks when testing the entire substance, there is still a possibility of fentanyl being present in the container it was given in or anything it has come into contact with, in addition to the 1-2% chance of the fentanyl strip failing. Even a mere 1% chance of fentanyl's presence still poses a significant risk of overdose since only a minuscule amount equivalent to a grain of sand is enough to kill.

To purchase fentanyl test strips, click here. Be sure to check if fentanyl test strips are legal in your state.

---
This article includes an affiliate link.

Bill on Fentanyl-Related Drug Penalties Passed House with Bipartisan Support

Washington, DC. — In a rare display of bipartisan cooperation, dozens of Democrats joined their Republican counterparts in passing a bill focused on fentanyl-related drug penalties. This legislation aims to address the growing concerns surrounding the illicit use and distribution of fentanyl, a potent synthetic opioid linked to a significant rise in overdose deaths across the United States.
The recently passed bill has potential implications for fentanyl dealers in California, where the impact of this dangerous drug has been particularly severe. Here are some key points on how the bill might affect fentanyl dealers in the state:
Increased Penalties: The bill likely includes provisions that would enhance penalties for fentanyl-related offenses. This could lead to stricter sentences and harsher consequences for individuals involved in the illegal production, distribution, and sale of fentanyl in California.
Sentencing Guidelines: The legislation might establish specific sentencing guidelines that judges must consider when dealing with fentanyl-related cases. These guidelines could aim to ensure more consistent and severe punishments for offenders involved in fentanyl trafficking or sales.
The HALT Fentanyl Act still has to pass in the Senate and has a good chance. Biden has given his nod that he will sign the bill into law. Stay tuned.
---
Fentanyl Bills PASSED
---
AB 19 – Requires schools to keep Narcan available on campus.

AB 33 – Creates a Fentanyl Addiction and Overdose Prevention Task Force.

AB 461 – Makes fentanyl test strips available on college campuses.

AB 474 – Fosters cooperation between the State Threat Assessment Center and local law enforcement for fentanyl enforcement.

AB 701 – Creates a sentencing enhancement for possessing enough fentanyl to kill at least half a million people.

AB 889 – Ensures parents are taught about the dangers of fentanyl.

AB 890 – Creates a fentanyl-specific probation class for those convicted of fentanyl crimes.

AB 915 – Teaches students to recognize overdoses and how to use Narcan.

AB 1060 – Requires insurers to cover the cost of Narcan.

Fentanyl: A Growing Threat to Public Health in the U.S.

Fentanyl, a highly potent synthetic opioid, has emerged as a major public health threat in the United States. The drug is 50 to 100 times more powerful than morphine and has been linked to a growing number of overdose deaths across the country. According to nationwide statistics from 2022, the number of fentanyl-related overdose deaths has continued to rise, posing a significant challenge to public health officials and law enforcement agencies. Fentanyl is currently the number one killer of 18-to-45-year-olds, more than car accidents and COVID-19 (CDC).
The Rise Of Fentanyl
The rise of fentanyl can be traced back to the opioid epidemic, which began in the early 2000s with the widespread prescription of opioid painkillers. Over time, many people who became addicted to prescription opioids turned to cheaper and more readily available street drugs, including heroin and fentanyl. Today, fentanyl is one of the most common drugs involved in opioid overdoses, and its use has become a major contributor to the ongoing opioid crisis in the United States.
Deaths Are Increasing
In 2022, the Centers for Disease Control and Prevention (CDC) reported that there were over 47,000 fentanyl-related overdose deaths in the United States, a significant increase from the previous year. This represents a staggering 67% of all opioid overdose deaths, making fentanyl the deadliest opioid in the country. The drug is particularly concerning because it is often mixed with other substances, such as cocaine and methamphetamine, increasing the risk of overdose.
The impact of fentanyl on communities across the United States has been significant. The drug is often sold on the black market and can be easily obtained, leading to widespread use and abuse. In addition, the potency of fentanyl makes it difficult to treat overdoses, and many people die within minutes of taking the drug.
What Is Being Done
In response to the growing threat of fentanyl, public health officials and law enforcement agencies have taken a number of steps to try and combat the drug's spread. These measures include increased education and outreach efforts, improved access to addiction treatment and naloxone (a medication that can reverse an opioid overdose), and increased enforcement of laws and regulations aimed at preventing the illegal distribution of fentanyl.
Despite these efforts, the rise of fentanyl continues to pose a significant challenge to public health in the United States. To address this issue, it will be important to continue investing in education and outreach efforts, increasing access to addiction treatment, and taking steps to prevent the illegal distribution of the drug.
Fake Pills
In addition to the growing use of illicit fentanyl, another major concern is the increasing prevalence of counterfeit pills containing the drug. These fake pills are often made to look like other prescription medications, such as Xanax or OxyContin, and are sold on the black market to unsuspecting consumers.
These counterfeit pills are particularly dangerous because they often contain unpredictable and potentially deadly amounts of fentanyl. The potency of the drug means that even a small amount can be fatal, and many people who take these fake pills are unaware of the danger they are putting themselves in.
According to nationwide statistics from 2022, the number of overdose deaths related to counterfeit pills containing fentanyl has increased dramatically in recent years. In many cases, these deaths have occurred in people who thought they were taking a different medication and were not aware that they were consuming fentanyl.
The rise of counterfeit pills containing fentanyl highlights the importance of using only medication obtained from a reputable source. It also underscores the need for continued efforts to crack down on the illegal production and distribution of these fake pills, as well as increased public education and outreach efforts aimed at raising awareness of the dangers of counterfeit drugs.
The increasing prevalence of counterfeit pills containing fentanyl is a growing public health concern in the United States. These fake pills are putting unsuspecting people at risk of overdose and death, and it is essential that steps are taken to prevent their spread and increase public awareness of the dangers they pose. To address this issue, it will be important to take a comprehensive approach that includes education, improved access to addiction treatment, and increased enforcement of laws and regulations aimed at preventing the spread of the drug.