Unraveling the Deadly Grip of Fentanyl on America & the World

The World Affairs Council of Orange County presents:

Unraveling the Deadly Grip of Fentanyl on America & The World featuring:

State Senator Tom Umberg

California is facing an unprecedented drug crisis both in scale and nature, requiring timely legislative responses. Fentanyl, a type of synthetic opioid, is responsible for over two-thirds of drug-related deaths, which spiked last year to 21,000 in California alone. The crisis is especially prevalent in Orange County, with deaths by fentanyl overdose reported to have gone up by 177%, and more potent analogs of fentanyl continued to be found. Moreover, fentanyl is often unknowingly consumed by individuals who believe they are taking other drugs, meaning that the fatal risk of a fentanyl overdose is not taken into consideration by those accidentally taking them, resulting in preventable deaths. Fentanyl precursors are largely sourced from abroad, in places like China and India, which are then shipped to Mexico, where most production takes place. Collaboration with these countries to crack down on fentanyl's production and movement is integral if wish to halt the fentanyl epidemic in the United States.

To tackle this urgent crisis, Senator Tom Umberg proposes several legislative measures: Senate Bill 60, aimed at preventing drug sales on social media, a main outlet for illicit drugs for the youth; Senate Bill 250, expanding the 9-1-1 Good Samaritan Law and providing fentanyl immunity, encouraging people to report their dealers; Senate Concurrent Resolution 39, establishing National Fentanyl Awareness Day; and Senate Bill 44, also known as Alexandra's Law, which aims to hold fentanyl sellers accountable for homicide and prevent fentanyl-related deaths through warnings.

An In-Person Dinner Event

Date & Time:

Wednesday, September 20, 2023

5:30 PM: Reception

6:30 PM: Main Program & Q&A

Location:
Pavilion A
CSUF Titan Student Union
800 N. State College Blvd.
Fullerton, CA 92831

Tickets:
Early Bird Registration!
Register by Sept 13 to receive discounted ticket prices.
Discounted prices below:
Members: $45
Non-members: $65
Young Professionals members: $35
Students: Free

Thank you to our community partner, ClearSaves!

ClearSaves is an altruistic nonprofit endeavor fervently committed to engendering positive change within society by championing harm reduction. Through its innovative modus operandi, ClearSaves aspires to furnish the populace with vital resources that facilitate the safeguarding of human lives from the perilous peripheries of the opioid crisis.

Check out the ClearSaves table at our event for resources and information on how you can help.

Thank you to our community partner, FentanylSolution.org!

FentanylSolution.org's mission is to deliver comprehensive education, powerful advocacy, and unwavering community support to eradicate fentanyl deaths in the United States.

Check out the Fentanyl Solution booth at our event for more information and resources on the fentanyl crisis!

Empowering Community Resilience: FentanylSolution.org Takes Center Stage at OC Pride Parade and Festival
On Saturday, June 24th, 2023, Downtown Santa Ana was filled with vibrant energy as OC Pride, a non-profit LGBTQ+ organization, organized the Brilliant Resilience Pride Festival and Parade. The event was a true testament to unity, and the performances electrified the atmosphere.
It was an immense source of pride for us to champion our cause and distribute hundreds of our 'Stop Fentanyl Packs'. Each pack contains 2 doses of naloxone and 2 fentanyl test strips to festival attendees.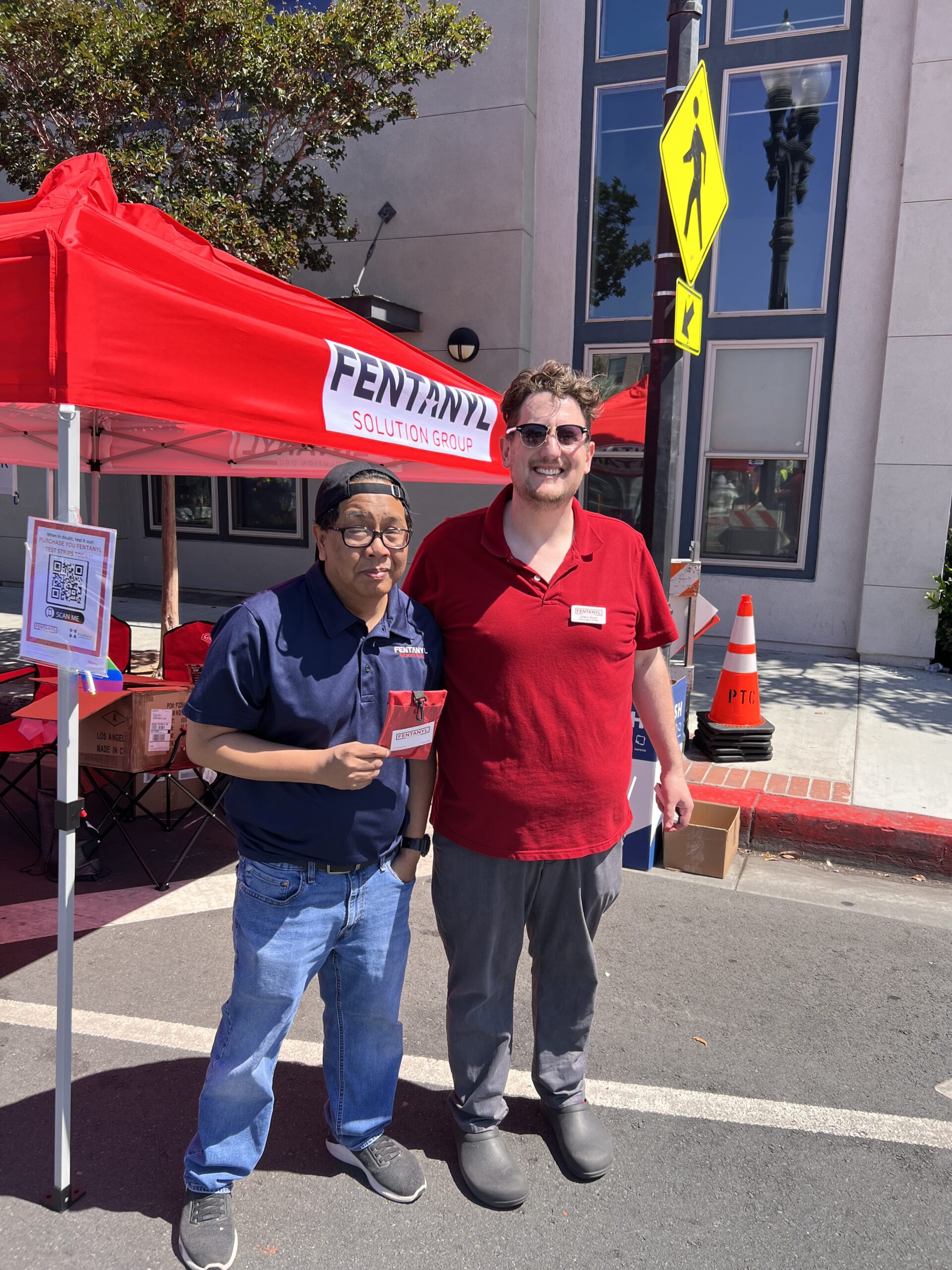 As we stood in solidarity with the LGBTQ+ community, we were overwhelmed by the outpouring of support we received in return.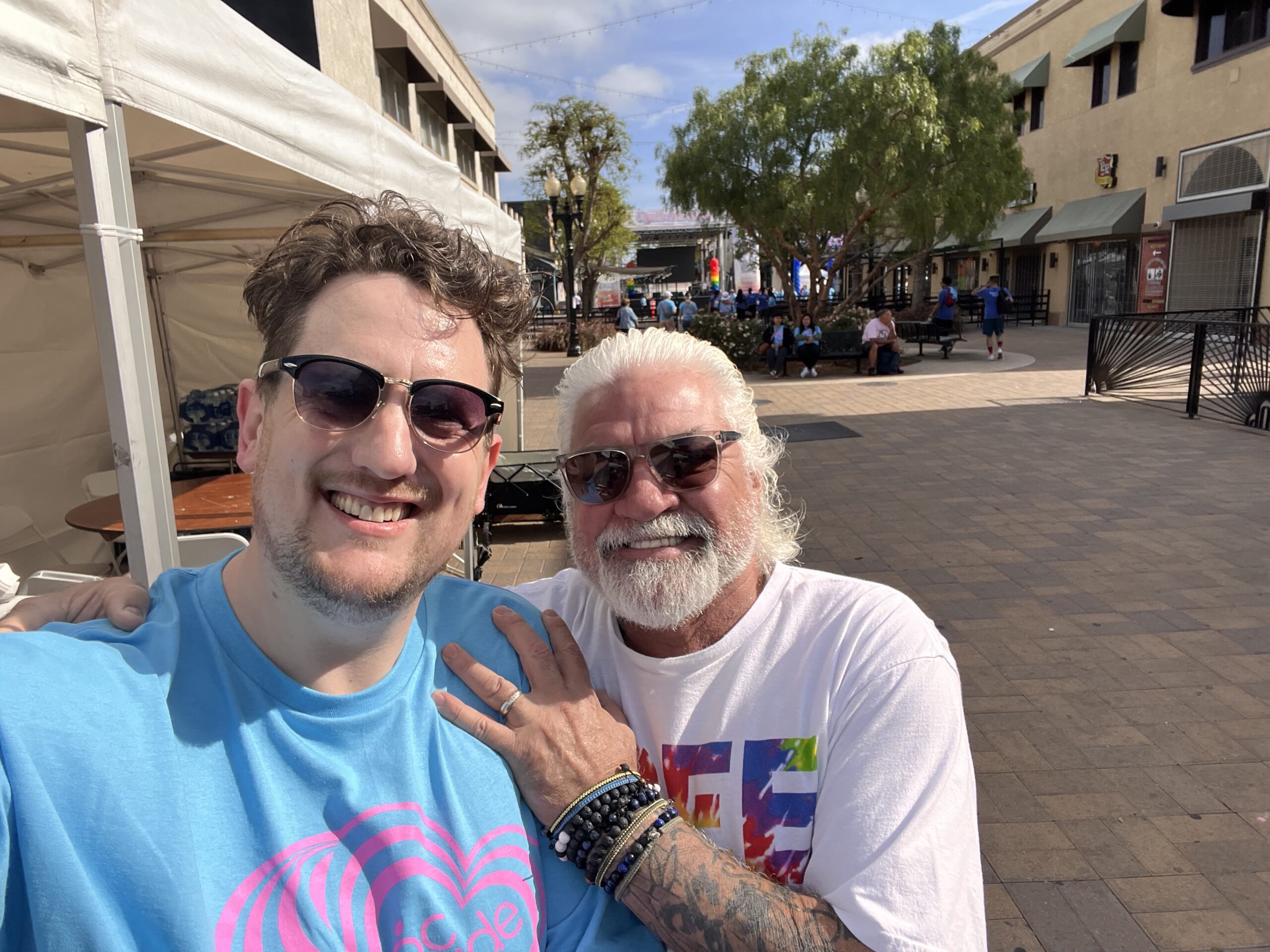 Countless people shared their heart-wrenching 'fentanyl stories' of losing loved ones—mothers, fathers, siblings, daughters, sons, and friends—to illicit fentanyl poisonings. The fentanyl crisis has permeated the lives of almost every individual in some manner or another.
The time for action is now. Let us raise awareness, disseminate information, and ensure that naloxone and fentanyl test strips remain easily accessible. If you find yourself in need, seek help. Ask us to host a 'Save-a-Life Lunch & Learn' – a training in which we go over the dangers of illicit fentanyl, how to use naloxone and provide Stop Fentanyl Packs. If you would like to purchase fentanyl test strips for yourself, your friends, family or community, check out this link, WiseBatch Fentanyl Test Strips. You can also be a volunteer and become either a trainer or ambassador. Please reach out to us at info@fentanylsolution.org. Together, we can make a difference.
Join us in our crucial mission to save lives from the fentanyl crisis and drive impactful awareness. Your donation today will make a significant difference!
---
This article includes an affiliate link.

Are Fentanyl Test Strips Safe or Unsafe?

As fentanyl overdose continues to be the leading cause of death among teens in Orange County and individuals aged 18-45 in the country, there is a growing focus on implementing precautionary measures. Among these measures, Fentanyl Test Strips (FTS) have emerged.

These test strips serve as a risk mitigator, particularly due to the uneven distribution of fentanyl (FTS Legis. Analysis). This is referred to as the "chocolate chip cookie effect." In this analogy, the cookie symbolizes the entire substance like a pill, while the chocolate chips represent grains of fentanyl.

For example, even if a portion of the substance tests negative, there remains a significant likelihood of fentanyl being present in other parts of the substance or pill. To minimize risks as much as possible, it is crucial to dissolve the entire substance and test it.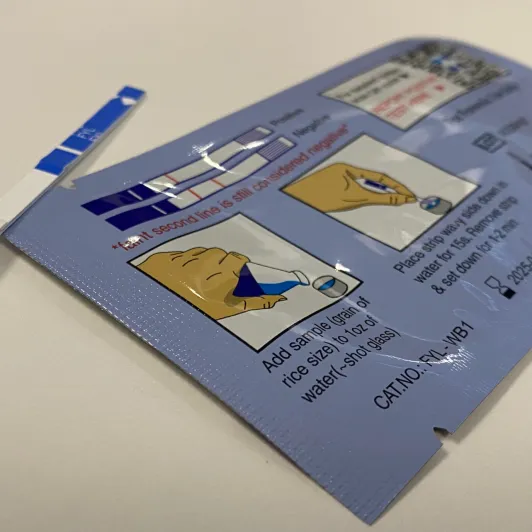 To purchase WiseBatch Harm Reduction Fentanyl Test Strips, go to the link: WiseBatch
Fentanyl Test Strips are legal in the state of California.
Many inquire, "Is it safe to take a substance even after using a fentanyl test strip?" Ultimately, the answer is no. While it does help mitigate risks when testing the entire substance, there is still a possibility of fentanyl being present in the container it was given in or anything it has come into contact with, in addition to the 1-2% chance of the fentanyl strip failing. Even a mere 1% chance of fentanyl's presence still poses a significant risk of overdose since only a minuscule amount equivalent to a grain of sand is enough to kill.

To purchase fentanyl test strips, click here. Be sure to check if fentanyl test strips are legal in your state.

---
This article includes an affiliate link.

Meet our Board Members!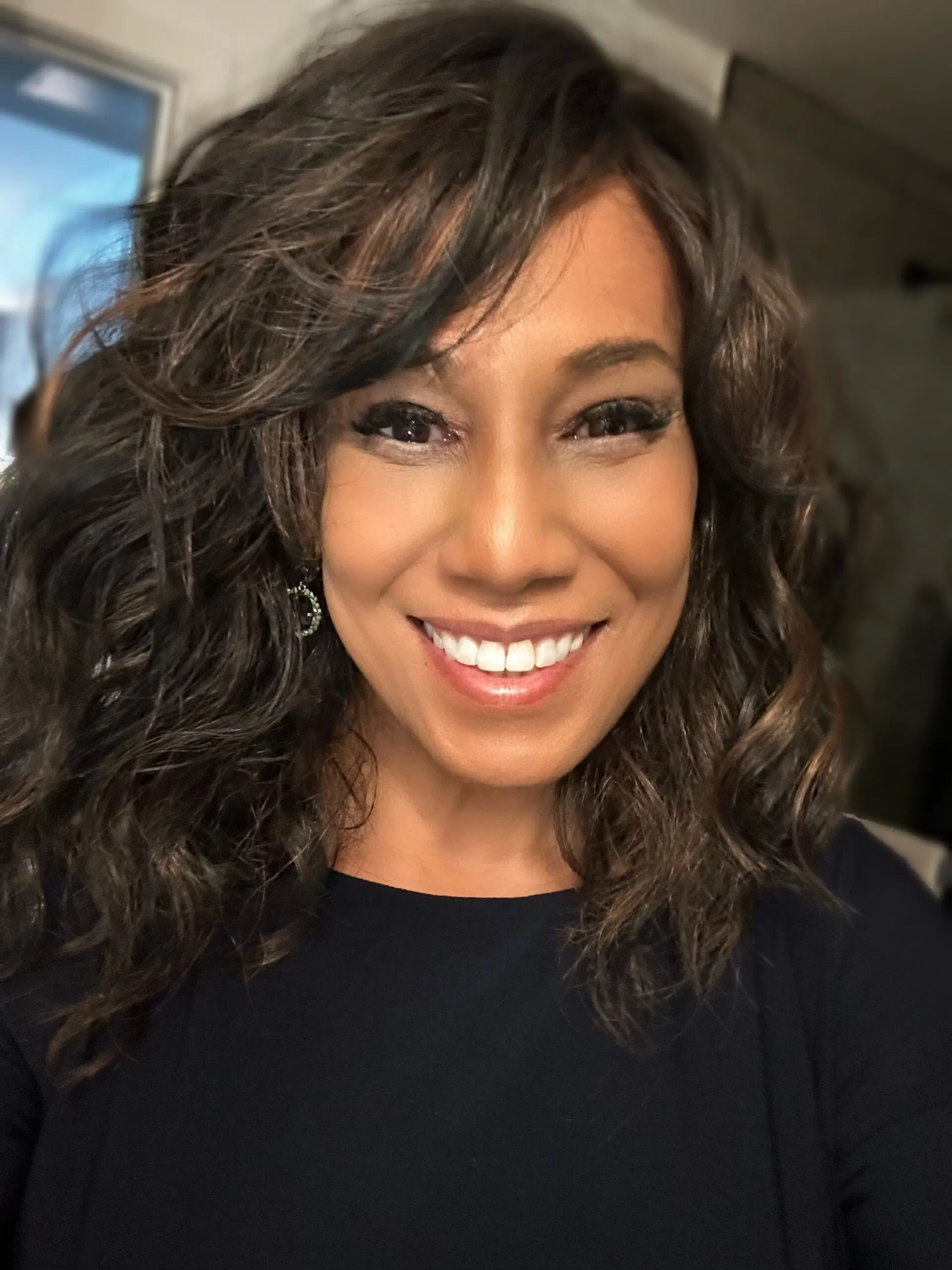 Janice M. Celeste
President & CEO
Janice M. Celeste has focused her professional experience on startups and communications. She supported parents dealing with substance addiction to ensure their children's successful development while at the Philadelphia Child Guidance Center.
Sen. Pat Bates
Chairperson
Patricia Bates retired from the 36th Senate District, which encompasses Orange County (O.C.) and parts of San Diego counties. She was one of the original authors of early fentanyl legislation.
Tritia Foster
Treasurer
Tritia Foster is a partner at Davis Farr, LLP, a CPA firm, where she specializes in working with non-profit organizations. She has a personal interest in ending the illicit fentanyl epidemic.
Chelsie Ilar
Secretary
Chelsie Ilar is the Chief Marketing Officer at a prominent Orange County company dedicated to advancing substance abuse and mental health awareness.
Tina Burke
Mother & Activist
Tina Burke is an Orange County mother and activist. Her 21-year-old son was poisoned with a fentanyl-laced counterfeit pill. She works diligently to raise awareness about the dangers of counterfeit pills to help others avoid similar tragedies.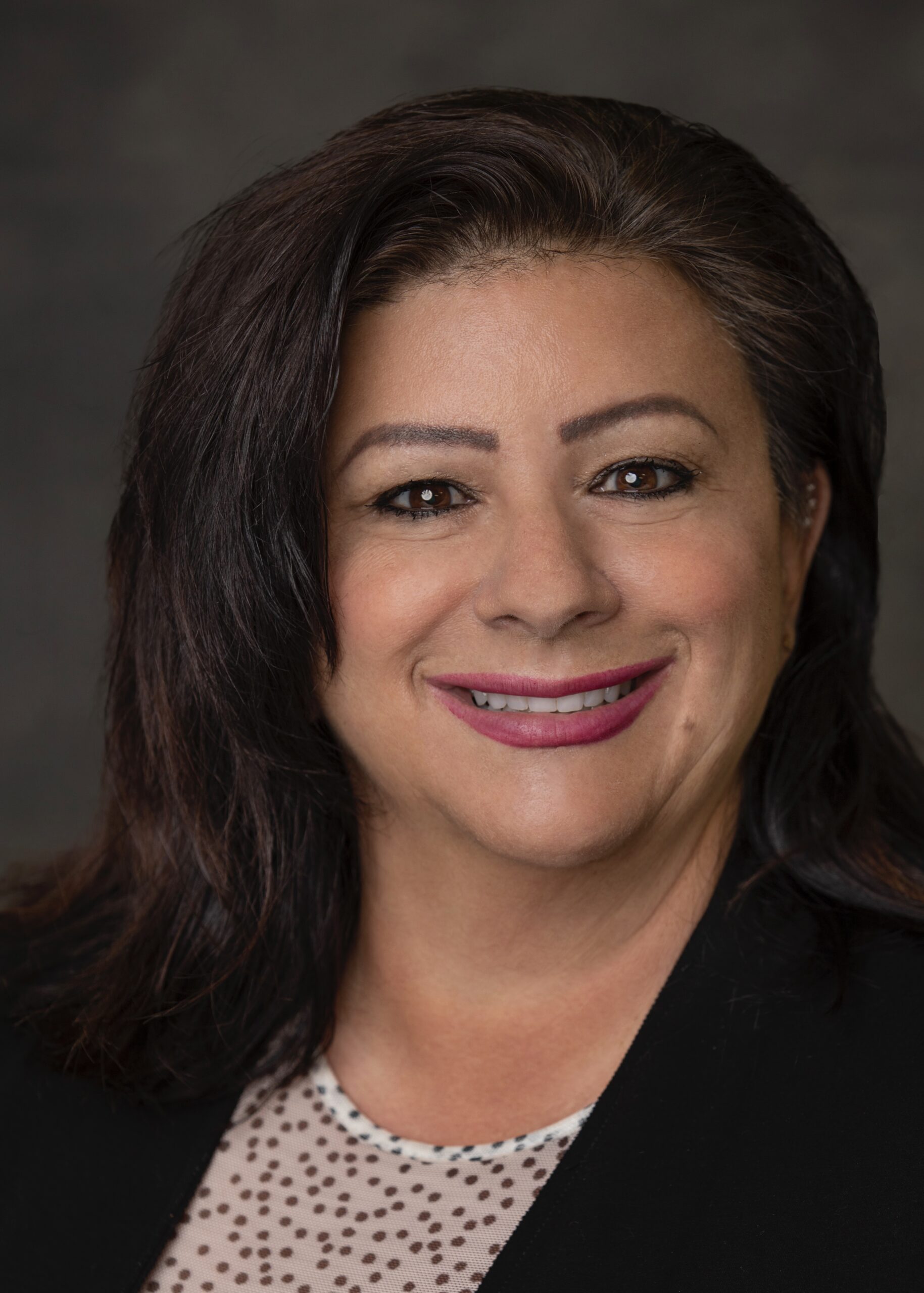 Annette M. Malinowski
Newport Beach Chamber Member Service Director
Annette M. Malinowski has extensive experience in entrepreneurship, sales and community leadership. She also lost her daughter to fentanyl poisoning and works to seek justice by spreading awareness.
Scott Baugh
Attorney & Politician
Scott Baugh served as the CA Assembly Republican Leader, Assemblyman, and Chairing the Orange County Republican Party. He founded organizations like the O.C. Marathon foundation and owns Scott Baugh & Associates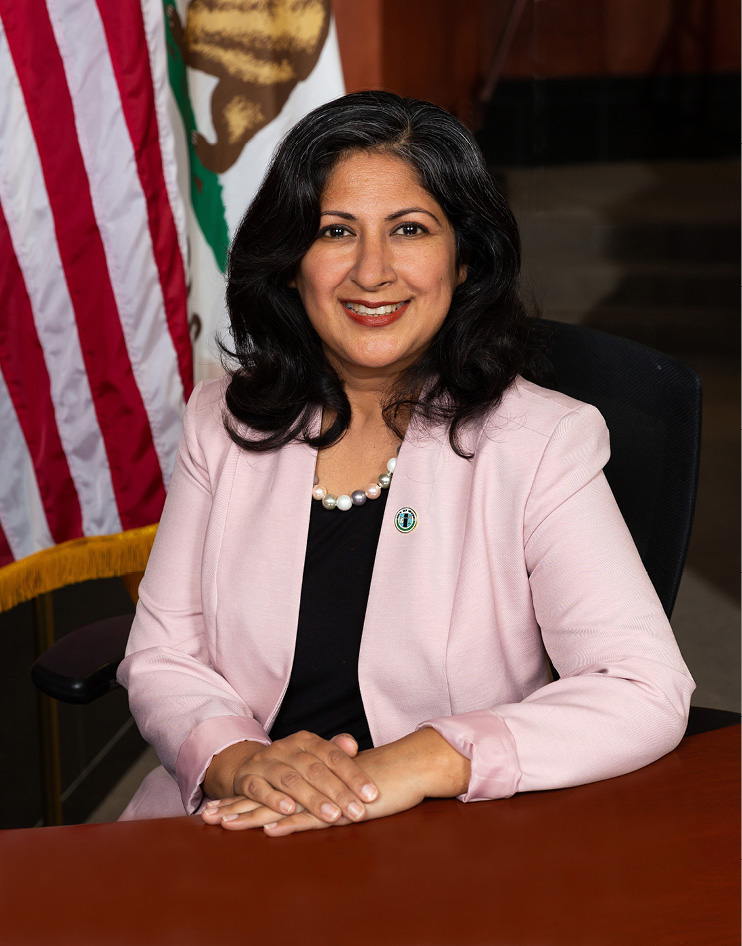 Mayor Farrah N. Khan
Mayor of Irvine
Mayor Farrah became the 23rd Mayor of Irvine in November 2020, securing the highest-ever mayoral votes. She shattered barriers as the first woman of color and Muslim woman to lead a major US city. Re-elected
in 2022. Khan, who started in biotech, focuses on innovation, safety, climate action, and community wellness. Notably, she led COVID-19 efforts, diversity initiatives, and urban development during her tenure. Khan's dedication is evident in her roles in education and municipal boards. She champions Irvine's progress on a broader stage through affiliations with major city associations.
Court Crowther
Ret. Assistant Dean & Chief of Staff UC Irvine
Court Crowther, a former Peace Corps Volunteer and experimental psychologist, retired after 21 years as a higher education administrator at UC Irvine. He enhanced graduate diversity, managed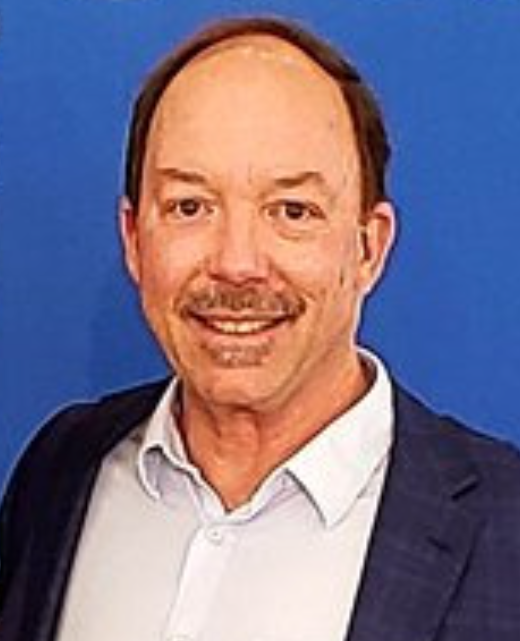 federal grants, and champions marginalized communities through FentanylSolution.org board membership.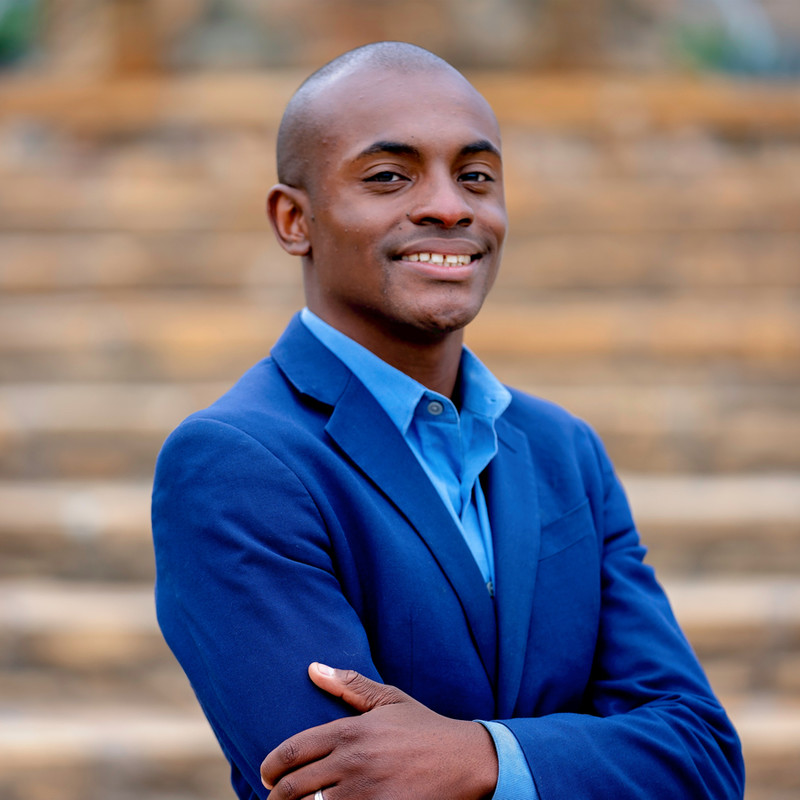 Gabriel Dima-Smith
Public Affairs Strategist
Orange County Power Authority
Gabriel Dima-Smith, a seasoned public affairs strategist at Orange County Power Authority, utilizes a decade's expertise in
steering government relations. With a Public Policy degree from California State University and pursuing a Master's in Public Administration, he's committed to preventing tragic fentanyl-related losses following the loss of his closest friend in 2021.
Matt Markley
IT/ Cybersecurity Leader/Mentor
Matt Markley, an IT and cybersecurity veteran of 25+ years, holds a master's in Information Systems and advanced InfoSec certifications. Beyond his tech career, he pursued his initial passion—teaching.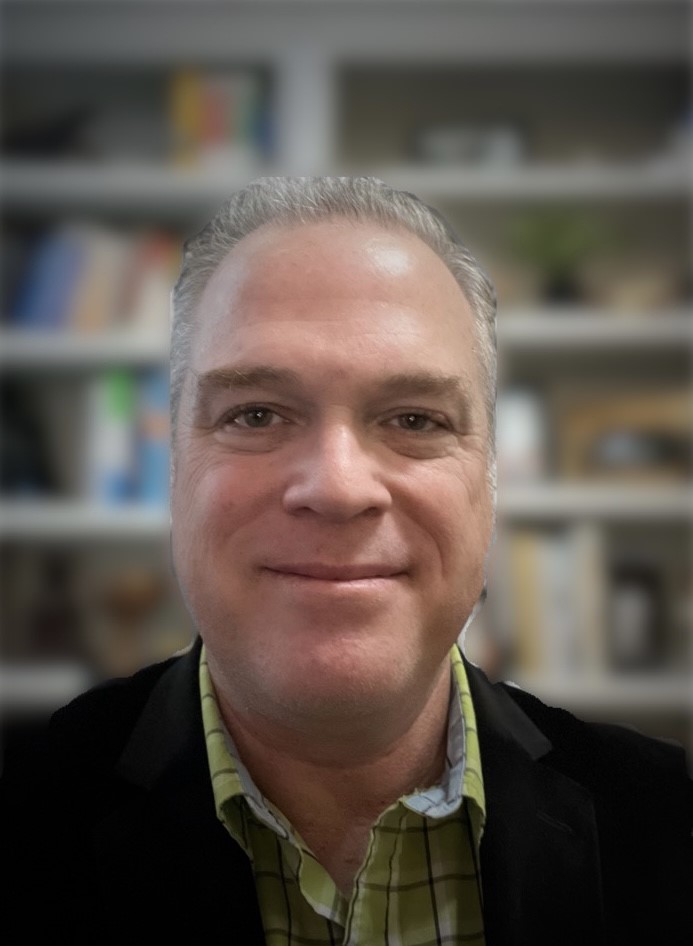 In 2022, he tragically lost his beloved 18 year-old, Jax, to counterfeit pills, fueling his mission to combat opioid crises, dismantle stigmas, and found Justice for Jax, focusing on empathy and analytics in this battle.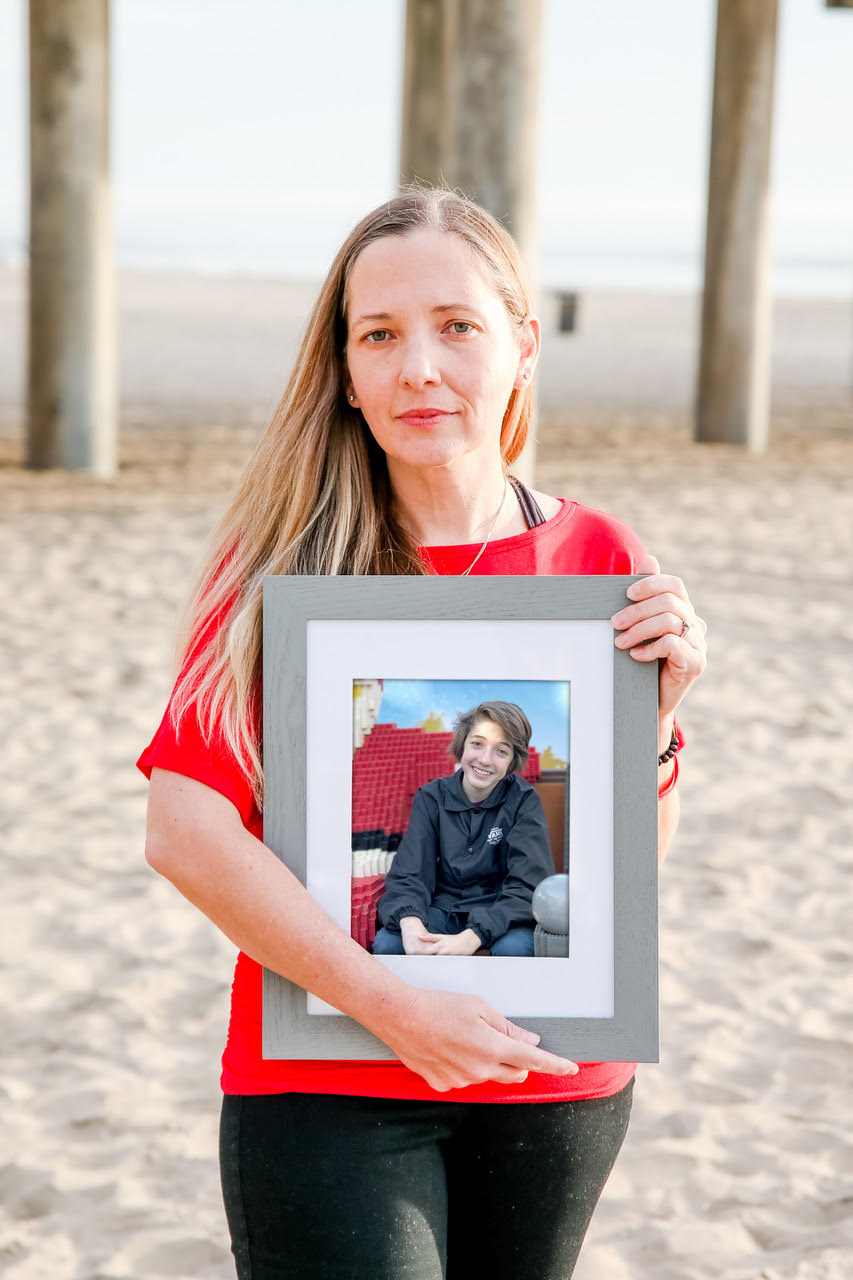 Amy Neville
Mother & Activist
Amy Neville is a California mother whose 14-year-old son died of fentanyl poisoning from a counterfeit pill that was purchased on Snapchat. She tirelessly gives talks and testifies by sharing their story.

Combatting the Fentanyl Crisis with O.C. District Attorney Todd Spitzer

The fentanyl crisis has become a pressing concern across the United States, with devastating consequences for individuals and communities. Janice M. Celeste, President & CEO of FentanylSolution.org and The Fentanyl Solution Group, is helping to lead the charge to combat this crisis. Recently, Celeste attended "Wake Up Newport," an event hosted by the Newport Beach Chamber of Commerce, where she met with District Attorney Todd Spitzer to discuss the fentanyl crisis in Orange County. In this meeting, Spitzer shared his plan to take Orange County cases of fentanyl poisonings and prosecute them at the federal level, where prosecutors don't have to prove intent. This move comes as California law requires that prosecutors prove that the dealer knew there was fentanyl in the counterfeit pill to hold them accountable for the harm caused by the drug.

Watch Todd Spitzer's talk about fentanyl in Orange County

The fentanyl crisis has been growing exponentially, with the drug being the leading cause of death for 18-45-year-olds in the U.S. Additionally, Fentanyl is the number one killer of children in Orange County, California. In California, 110 people die from fentanyl every year. Shockingly, 98 percent of pills sold on social media are fake, according to the DEA.

-In response to the fentanyl crisis, Senator Tom Umberg presented SB44, a bill with an admonishment similar to a DUI. FentanylSolution.org was an official supporter of SB44, which reads that if a drug dealer is caught with fentanyl they are read a warning that if they go out and sell fentanyl again and somebody dies, you will be prosecuted for murder.-

Unfortunately, Umberg's bill did not make it past the California Public Safety Commission. However, The Fentanyl Solution Group is sponsoring a proposition for the Presidential ballot, which will allow the people of California to vote for stronger laws against drug dealers who kill. You can support our proposition by contacting us at 888-931-6244 and letting us know how you can get involved.

In a speech at the "Wake Up Newport" event, Spitzer warned about the proliferation of fentanyl in Orange County. He highlighted the importance of holding drug dealers accountable for the harm caused by fentanyl and spoke about the difficulty of proving intent in fentanyl-related cases. Prosecuting these cases at the federal level, where intent does not need to be proven, is a temporary way to address the issue.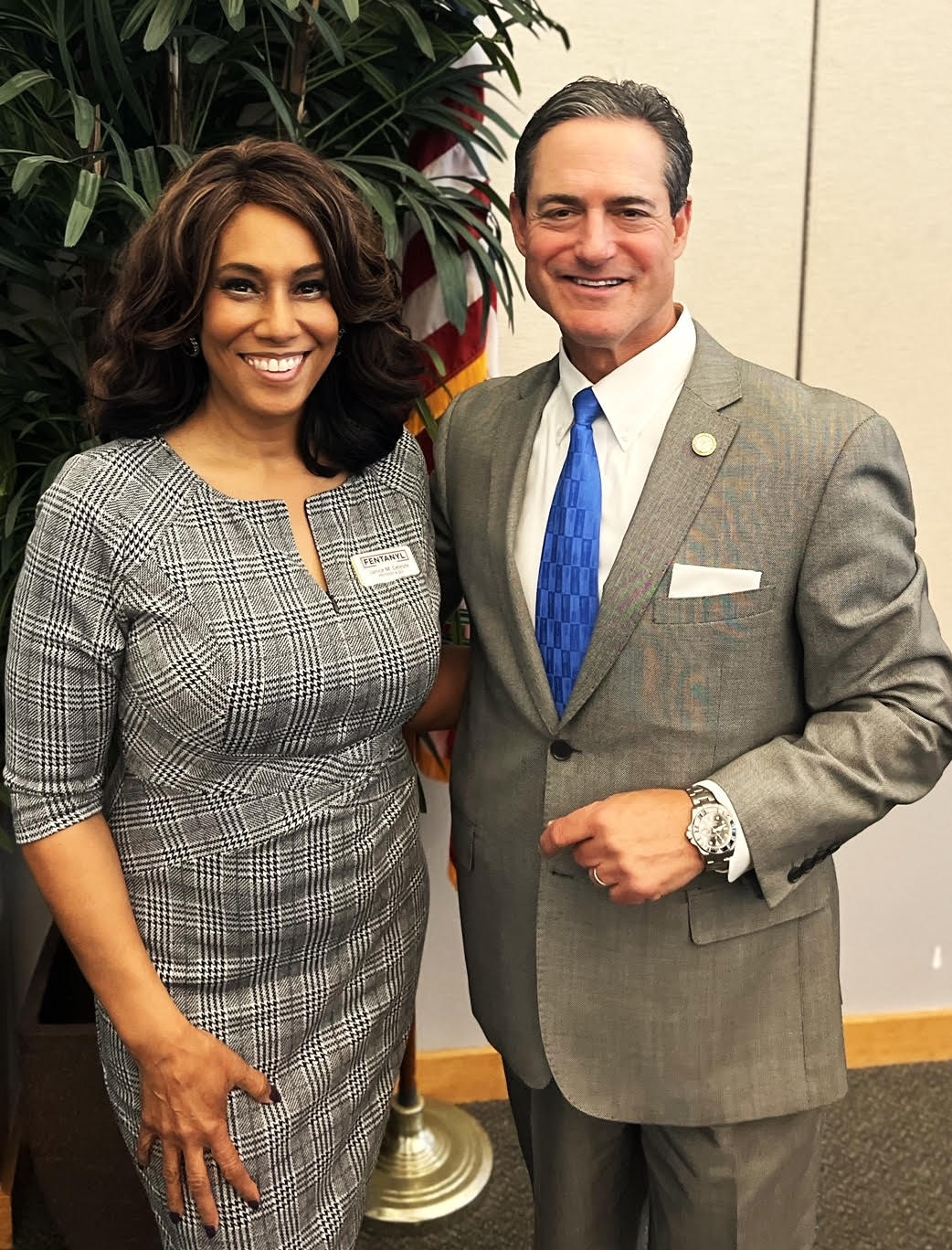 The fentanyl crisis is a complex issue that requires a multifaceted approach. Celeste and FentanylSolution.org are working tirelessly to raise awareness of the dangers of fentanyl and push for stronger laws to hold drug dealers accountable for their actions.
The fentanyl crisis is a major public health issue that demands urgent attention and action. We must work together to raise awareness, improve access to addiction treatment, and hold drug dealers accountable for the harm caused by fentanyl. You can support the efforts of organizations like FentanylSolution.org and take action to combat this deadly epidemic by volunteering or donating. Signup on our website or go to the donation page here.
---
FentanylSolution.org Spotlighted at Meeting With Board of Supervisors' Chair

Fentanyl was a hot topic on Tuesday, April 18th at the Orange Chamber of Commerce's "Eggs & Issues" meeting with guest, Donald Wagner, Chairperson of the Orange County Board of Supervisors.

The second audience question for Chairman Wagner was regarding fentanyl. The question started a chain of inquiries from the audience about keeping children safe and obtaining naloxone. Wagner referred to our President & CEO, Janice M. Celeste to address the question (at 2:38 in the video) about obtaining naloxone. Celeste explained that we offer Kloxxado, which is naloxone that reverses an opioid overdose, during our Lunch & Learns. Kloxxado is an in-kind sponsor of FentanylSolution.org and has a double dose of nasal spray, which is more than other brands.

The supervisor went on to speak about funding that put naloxone in all of the schools for students who might overdose and the importance of everyone having the spray. Celeste second that by addressing the audience and explaining why everyone should have naloxone in their first aid kits at home and in their cars. Wagner informed the crowd that they could easily be the first responder for someone else or a neighbor's child.

In addition, Wagner will be speaking at an upcoming townhall titled, Addressing the Opioid Crisis in Orange County and hopefully his office will plan an upcoming townhall for the city of Orange, as well. You can view a short video of the meeting above. You can watch the entire video on Facebook, where Wagner referred to Celeste to answer another question from the audience. If you are interested in our Lunch & Learns, where your company and employees can get Kloxxado training (and naloxone), contact FentanylSolution.org for more information at 888-931-6244.
---