Protect Your Corporate Workplace With Our Save-A-Life Lunch And Learns

As fentanyl poisonings continue to take a heavy toll on communities across the United States, the need for immediate and effective solutions has never been more urgent. Fentanyl, a potent synthetic opioid, is now the number one killer of adults aged 18-45. It's crucial for individuals and organizations to take proactive measures to protect themselves and those around them.

That's where Kloxxado comes in. As a leading provider of naloxone sprays, Kloxxado is committed to saving lives and reducing the devastating impact of fentanyl. By providing rapid, user-friendly access to this lifesaving medication, Kloxxado empowers individuals to act as first responders and make a meaningful difference in the face of an emergency.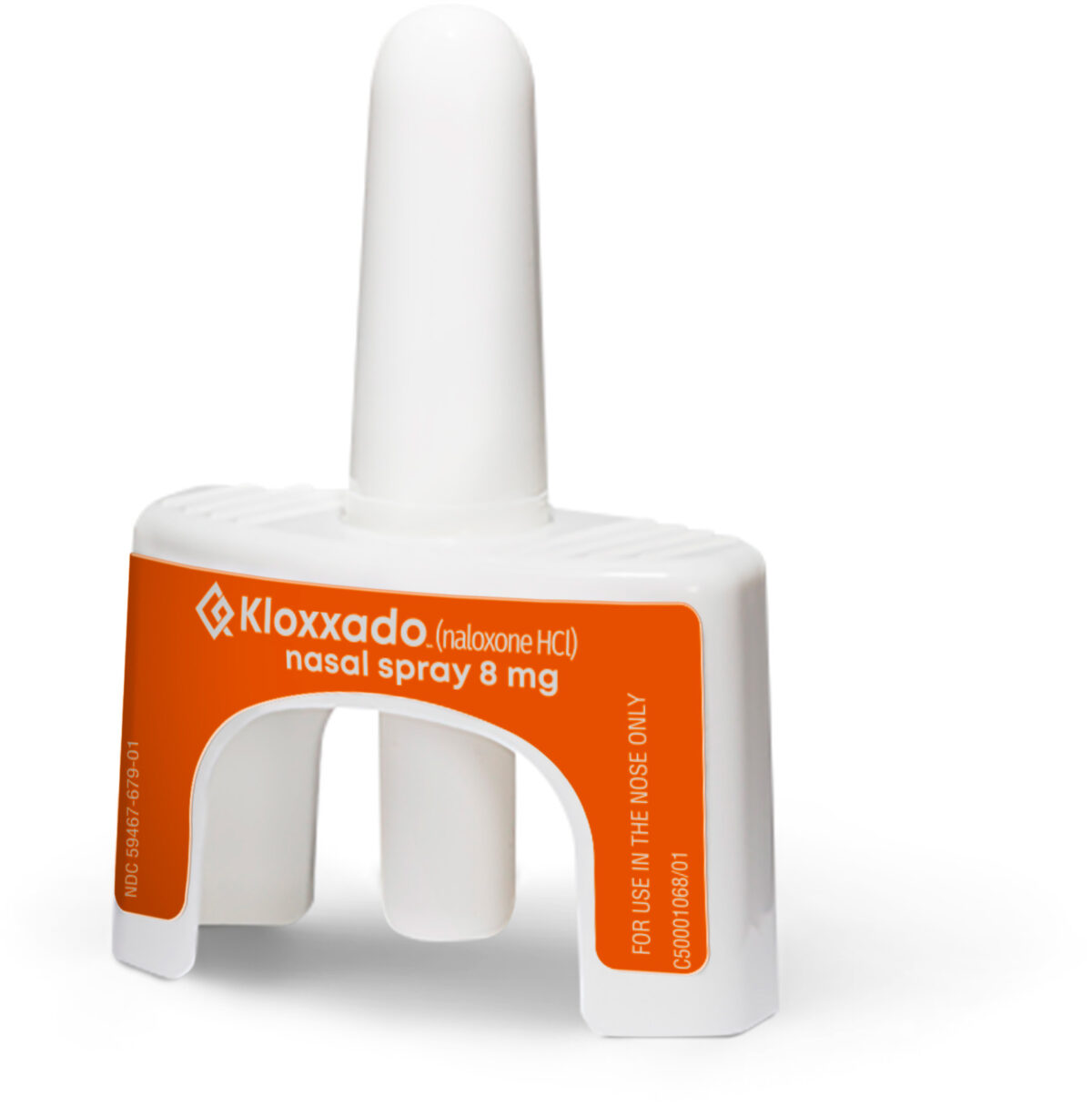 To support this critical mission, FentanylSolution.org is proud to partner with Kloxxado as a sponsor of our corporate Save A Life Lunch & Learns. You provide the LUNCH and we provide the LEARN! These informative and engaging sessions provide attendees with valuable insights into the illicit fentanyl crisis, as well as the skills and knowledge needed to identify the signs of an overdose and administer naloxone safely and effectively.
Led by trainers in naloxone administration and the principles of harm reduction, our Lunch & Learns are the perfect way for businesses and organizations to empower their employees and take an active role in combating the fentanyl epidemic. In addition to providing expert guidance and hands-on experience with naloxone sprays, our trainers can also provide attendees with naloxone kits to take to their workplaces and homes to use in case of a fentanyl emergency.
Ultimately, the goal of our Lunch & Learns is to give people the tools and resources they need to respond quickly and effectively to a fentanyl emergency. By providing access to lifesaving naloxone and educating individuals on its proper use, we can help reduce the risk of fatalities and make a meaningful impact on this urgent public health crisis.
If you want to make a difference and take action against the fentanyl crisis, consider signing up for one of our corporate Save A Life Lunch & Learns today. With the support of Kloxxado and our team of experienced trainers, you can help save lives and make a real difference in your community.
Contact Christine Kirkwood at Christine@FentanylSolution.org to sign up.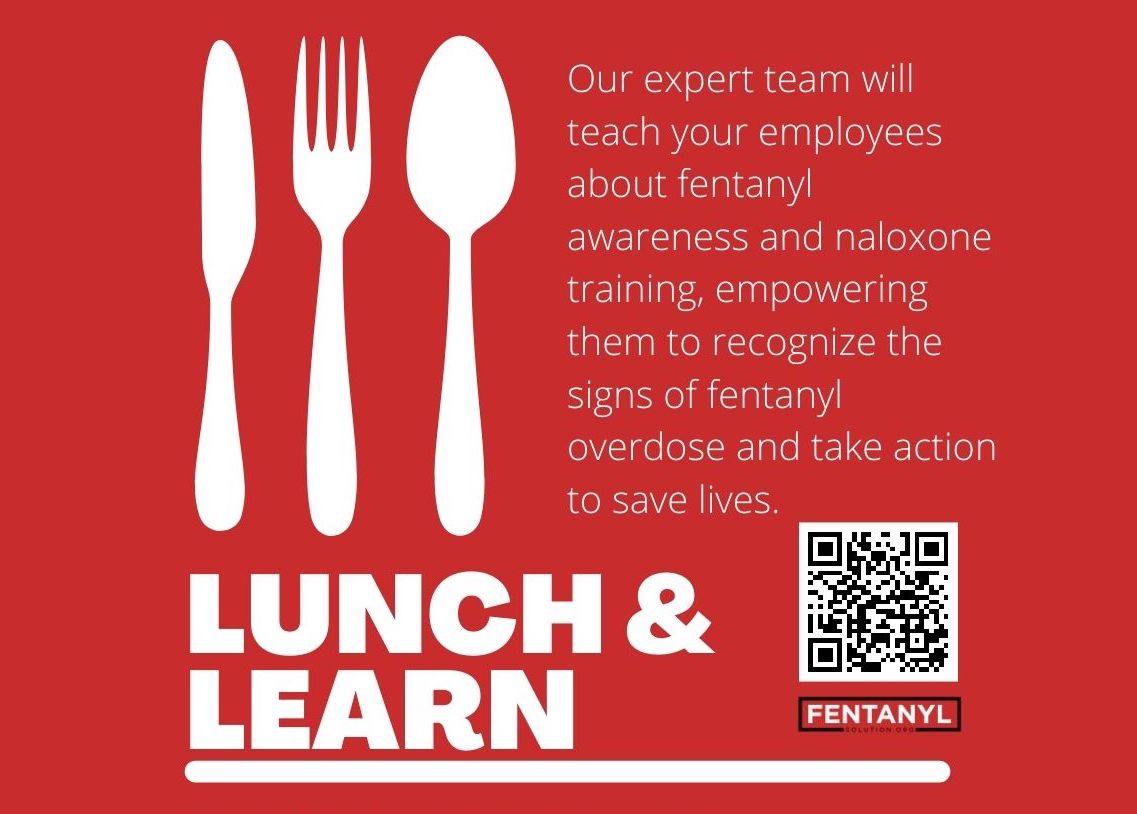 ---
FentanylSolution.org Spotlighted at Meeting With Board of Supervisors' Chair

Fentanyl was a hot topic on Tuesday, April 18th at the Orange Chamber of Commerce's "Eggs & Issues" meeting with guest, Donald Wagner, Chairperson of the Orange County Board of Supervisors.

The second audience question for Chairman Wagner was regarding fentanyl. The question started a chain of inquiries from the audience about keeping children safe and obtaining naloxone. Wagner referred to our President & CEO, Janice M. Celeste to address the question (at 2:38 in the video) about obtaining naloxone. Celeste explained that we offer Kloxxado, which is naloxone that reverses an opioid overdose, during our Lunch & Learns. Kloxxado is an in-kind sponsor of FentanylSolution.org and has a double dose of nasal spray, which is more than other brands.

The supervisor went on to speak about funding that put naloxone in all of the schools for students who might overdose and the importance of everyone having the spray. Celeste second that by addressing the audience and explaining why everyone should have naloxone in their first aid kits at home and in their cars. Wagner informed the crowd that they could easily be the first responder for someone else or a neighbor's child.

In addition, Wagner will be speaking at an upcoming townhall titled, Addressing the Opioid Crisis in Orange County and hopefully his office will plan an upcoming townhall for the city of Orange, as well. You can view a short video of the meeting above. You can watch the entire video on Facebook, where Wagner referred to Celeste to answer another question from the audience. If you are interested in our Lunch & Learns, where your company and employees can get Kloxxado training (and naloxone), contact FentanylSolution.org for more information at 888-931-6244.
---