Narcan Hits Shelves at Major Retailers: A Lifesaving Solution to California's Fentanyl Crisis

In a significant step towards combating the alarming rise of fentanyl-related fatalities, Narcan, a life-saving medication used to reverse opioid overdoses, is set to become more accessible than ever. Major retailers, including CVS, Walmart, Walgreens, and Rite-Aid, are now stocking their shelves with Narcan, providing a glimmer of hope amidst the devastating opioid crisis that continues to plague our communities.
The Urgent Need for Narcan in California
The urgency of this development cannot be overstated, particularly in California, where the illicit use of fentanyl has reached catastrophic proportions. Recent statistics reveal that a staggering 117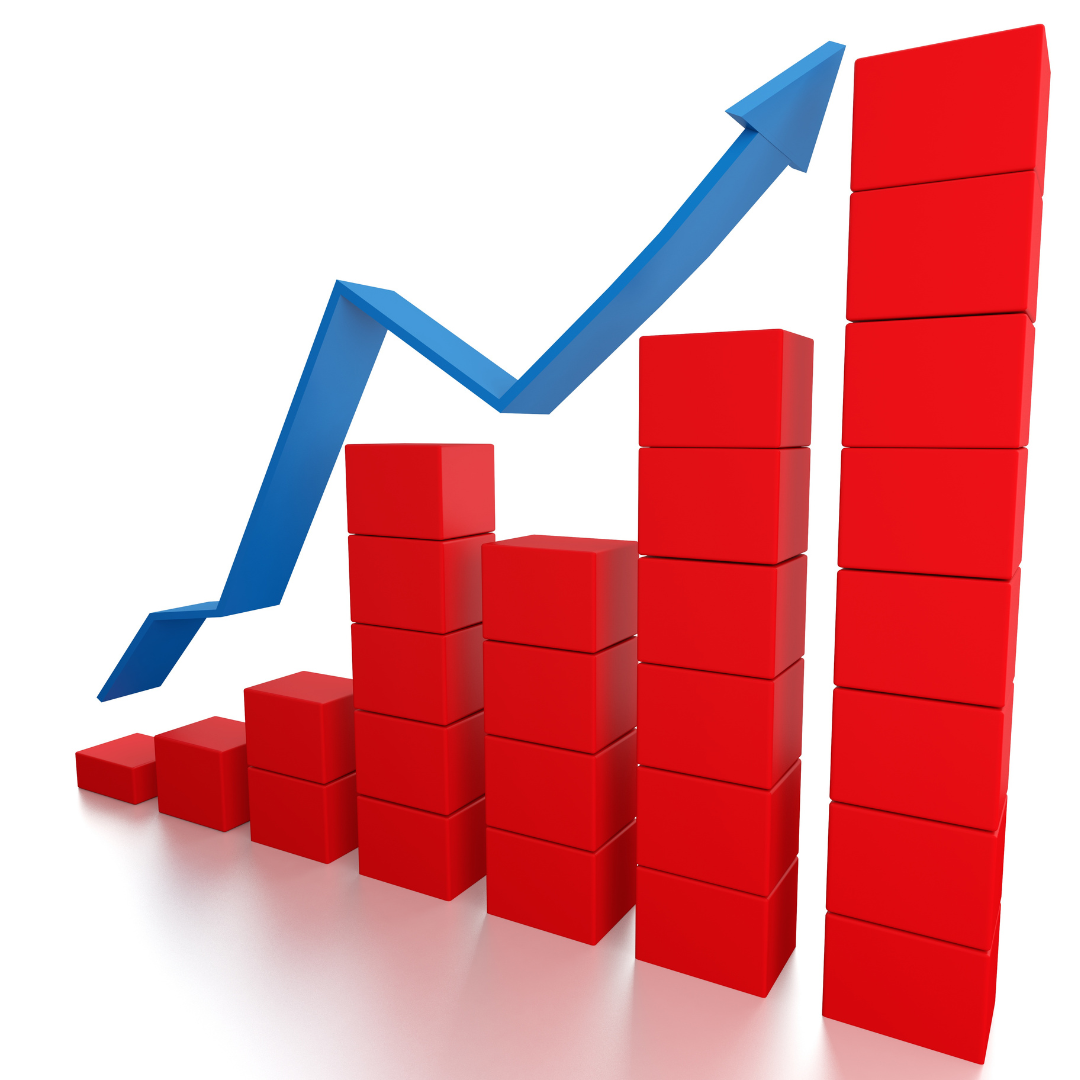 Californians succumb to illicit fentanyl poisonings every week. This harrowing reality underscores the critical importance of Narcan's widespread availability, as it has the potential to save countless lives and serve as a crucial tool in the fight against this deadly epidemic.
FentanylSolution.org: A Beacon of Hope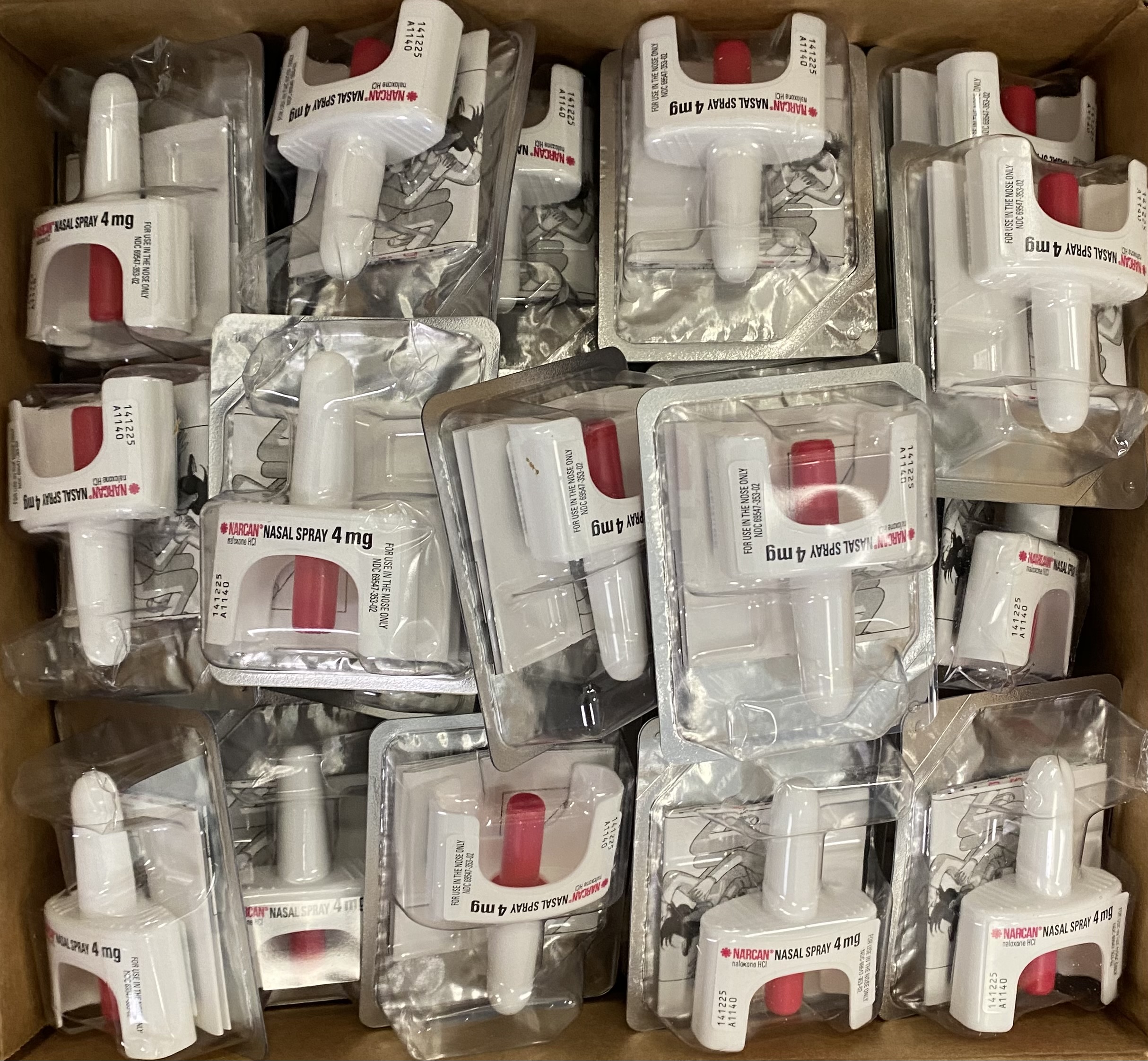 In response to this dire situation, our organization has emerged as a beacon of hope and a key player in the battle against opioid overdoses. Operating as a Naloxone Distribution
Center, we have taken significant strides to ensure that Narcan is easily accessible to those who need it most. Our organization's mission revolves around providing immediate access to Narcan, with the ultimate goal of minimizing the tragic loss of life caused by fentanyl overdoses.
Convenient Access in Newport Beach
Our office is located in Newport Beach, CA. We offer a readily available resource for anyone seeking Narcan. Our office serves as a welcoming and nonjudgmental space

for individuals, families, and concerned citizens to obtain this life-saving medication. In a crisis where time is of the essence, we ensure that Narcan is just a visit away. Please call 888-931-6244 for more information.

The arrival of Narcan at major retailers and the dedication of our organization mark a turning point in the fight against the opioid epidemic, particularly in California. With hundreds of lives lost weekly to illicit fentanyl use, the need for accessible Narcan has never been greater. It is a critical tool that belongs in every first aid kit, and its presence on store shelves signifies progress towards a safer, more informed, and compassionate society. As we continue this battle against opioid overdoses, let us remember that knowledge, empathy, and readily available resources like Narcan can be the difference between life and death, offering hope to countless individuals and their families.

Join us in our crucial mission to save lives from the fentanyl crisis and drive impactful awareness. Your donation today will make a significant difference!

FentanylSolution.org VIDEO: Paving the Way for a Safer Future

The fentanyl crisis has emerged as one of the most pressing public health concerns in recent years, claiming countless lives and devastating communities around the world. In the face of this alarming epidemic, organizations and initiatives that strive to combat the spread of fentanyl and raise awareness about its dangers play a crucial role. Today, we delve into FentanylSolution.org, an organization making its mark in the fentanyl space, and we explore our debut video, which serves as an introduction to our mission and vision.
Setting the Stage: The Fentanyl Crisis Unveiled
The video commences by providing an overview of the gravity of the fentanyl crisis, delving into statistics and personal stories that underscore the devastating impact this synthetic opioid has had on individuals, families, and communities. The narrative skillfully presents the urgency of the issue, setting the stage for the need for collaborative efforts to combat fentanyl-related harms.
Meet FentanylSolution.org: An Organization with a Vision
FentanylSolution.org takes center stage as the video transitions to introduce the organization itself. The viewers are introduced to the organization that tackles the fentanyl crisis head-on. Its shared dedication to finding solutions is evident, instilling hope and optimism in viewers that progress can be made.
Pillars of Action: The Multi-Faceted Approach
One of the strengths of FentanylSolution.org's debut video lies in its interpretation of the organization's multi-faceted approach to tackling the fentanyl crisis. Some of these pillars of action are:
Prevention and Education: The organization emphasizes the importance of spreading awareness and providing accurate information about fentanyl, its dangers, and potential risk reduction strategies. By educating both the general public and key stakeholders, FentanylSolution.org aims to empower individuals and communities to make informed decisions.
Policy and Advocacy: FentanylSolution.org recognizes the need for policy changes and legislative action to effectively address the fentanyl crisis. By engaging with policymakers, law enforcement agencies, and other influential stakeholders, the organization aims to advocate for evidence-based policies that prioritize saving lives, public health and access to treatment.
Call to Action: Mobilizing Change
The debut video concludes with a powerful call to action, encouraging viewers to join the fight against the fentanyl crisis. FentanylSolution.org invites individuals to engage with the organization's initiatives, volunteer their time or expertise, and support their advocacy efforts. By mobilizing a global community committed to making a difference, FentanylSolution.org aims to create a future free from the devastating impact of fentanyl.
---
Emerging Threat: Fentanyl and Xylazine Mixture Linked to Soaring Overdose Deaths in the US

President Joe Biden's drug czar has declared that the use of fentanyl mixed with Xylazine, an animal tranquilizer known as "tranq," has become an emerging threat across the United States. The use of this drug combination has been linked to a sharp increase in overdose deaths, and the government is required to develop a federal plan to address the crisis. This declaration by Dr. Rahul Gupta, the director of the Office of National Drug Control Policy, marks the first time a presidential administration has formally labeled an illicit drug an "emerging threat" and then required the federal government to take further action.
What is fentanyl mixed with Xylazine, and why is it a problem?
Fentanyl is a powerful synthetic opioid that is often mixed with other drugs to increase its potency. Xylazine is a veterinary sedative approved for use in animals, but not for human use.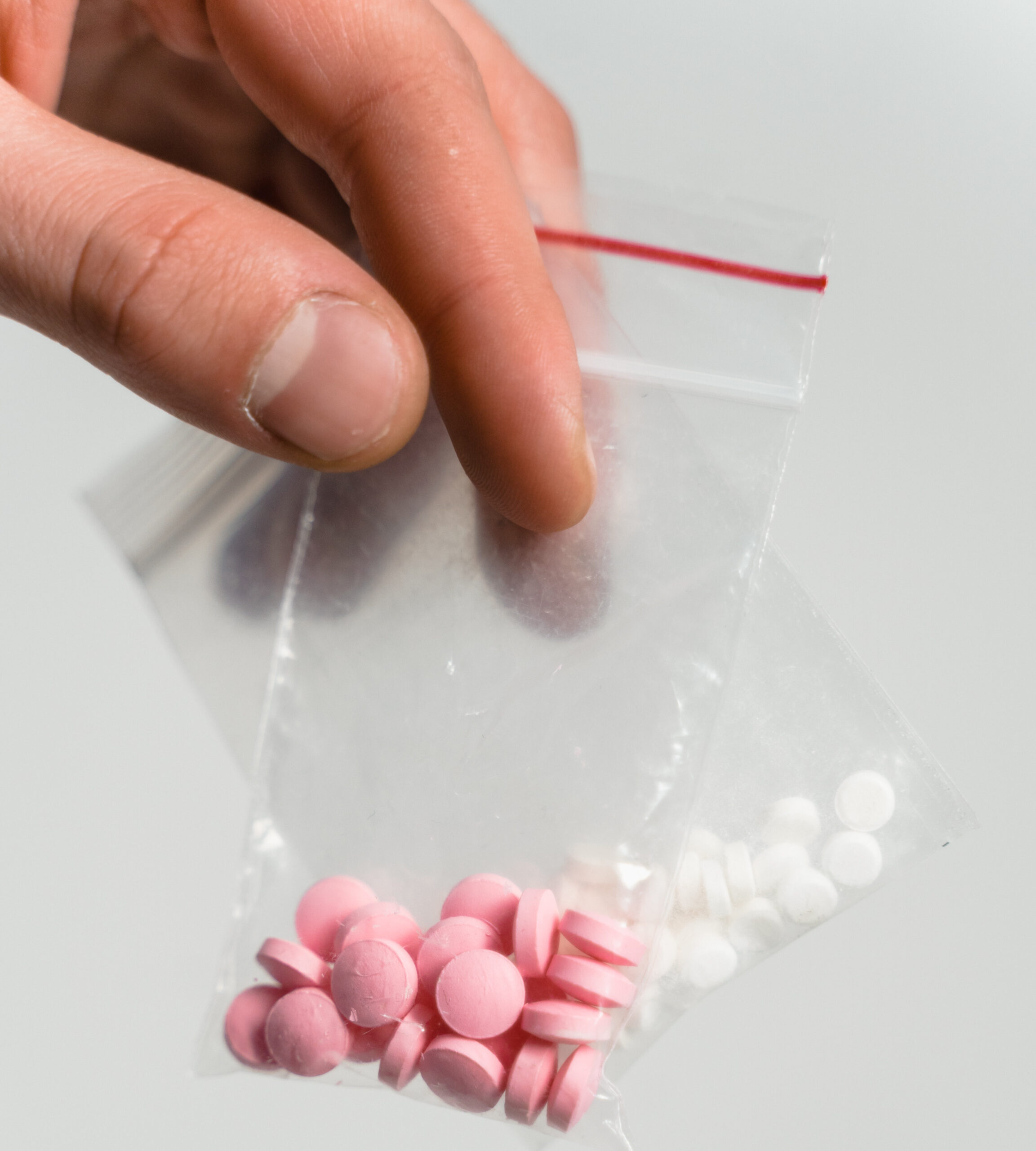 When mixed with fentanyl and sold on the illicit drug market, it has caused a sharp increase in overdose deaths across the United States. Xylazine, which is not an opioid, cannot be counteracted by the opioid overdose antidote, naloxone, in case of an overdose.The spread of Xylazine-laced fentanyl has exacerbated the nationwide addiction crisis, ravaging communities and deepening the toll of addiction.
Why is this an emerging threat?
The federal government has reported that overdose deaths involving Xylazine have risen in every region of the country in recent years. From 2020 to 2021, Xylazine-linked deaths increased more than 1,000% in the South, 750% in the West, and more than 500% in the Midwest, according to a DEA report (DEA Report). The Centers for Disease Control and Prevention found that 66% of drug poisoning deaths in the United States involve synthetic opioids like fentanyl (CDC).
What actions will the federal government take?
The declaration by Dr. Gupta requires the Biden administration to develop a federal plan to address the crisis. The government must publish a response plan within 90 days and send implementation guidance to agencies within 120 days, among other actions. The federal government will be mindful that Xylazine has legitimate uses in the veterinary profession and the agriculture industry while working on a whole-of-government response.
What are the dangers of ingesting xylazine?
Xylazine is not approved for human use, and ingesting it can cause serious, life-threatening effects, according to the Food and Drug Administration (FDA). People who inject it can develop flesh wounds, including blackened, rotting tissue (known as necrosis), which, if untreated, may result in amputation, according to the Drug Enforcement Administration (DEA).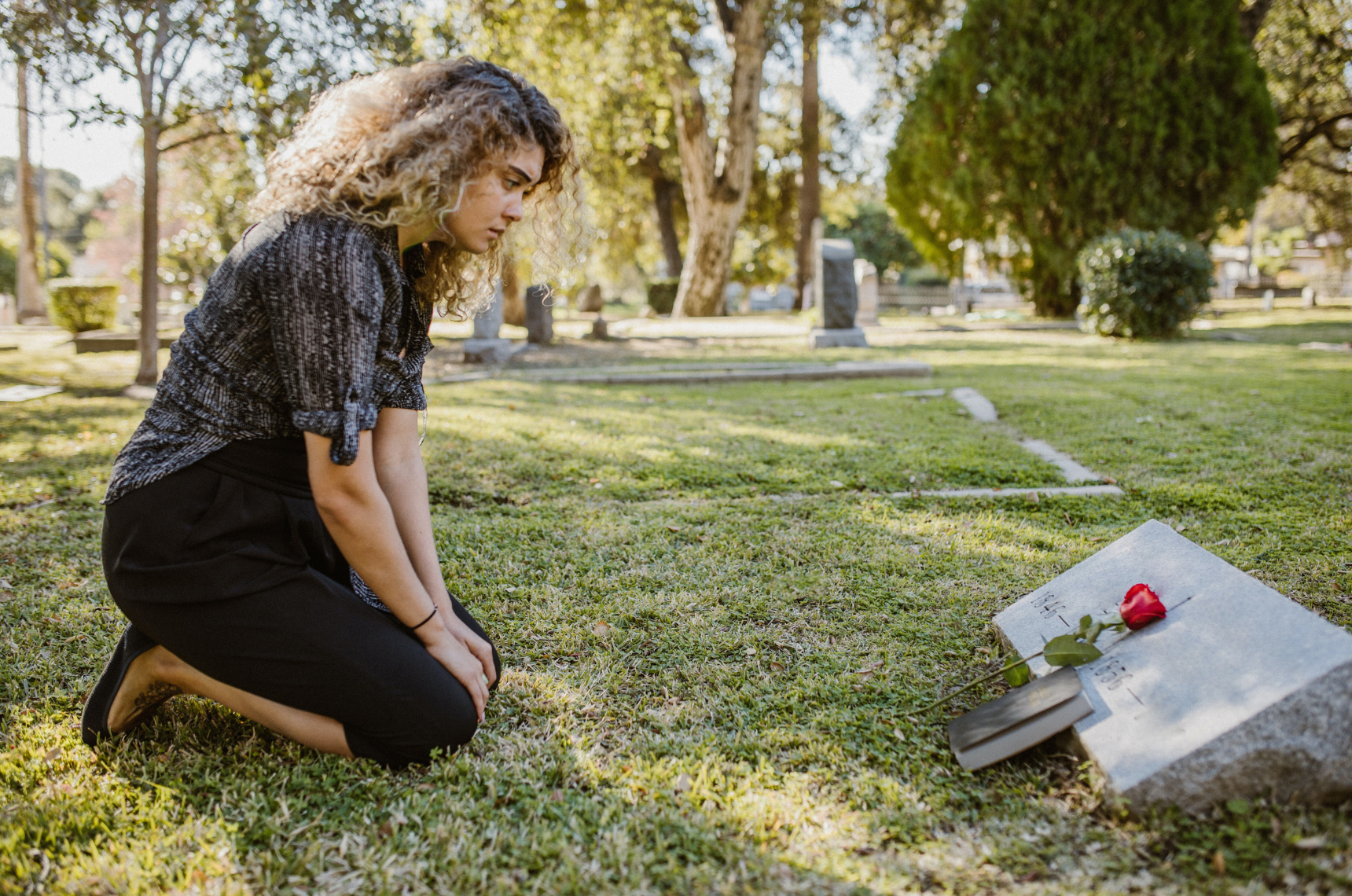 In conclusion, the use of fentanyl mixed with Xylazine is an emerging threat facing the United States that has caused a sharp increase in overdose deaths. The federal government is required to develop a response plan to address this crisis, which includes evidence-based prevention, treatment, and supply reduction. It is important for parents to be aware of the dangers of drug use and to educate their children about the risks involved.
---
Coolio's Cause of Death Revealed as Fentanyl Overdose: Latest Victim of Opioid Epidemic

Grammy Award-winning rapper, Coolio's cause of death has been revealed as a fentanyl overdose, according to a recent report by CNN and The New York Times. The rapper, whose real name is Artis Leon Ivey Jr., passed away on September 28, 2022, at the age of 59.

The New York Times reported that Coolio had tested positive for fentanyl, a synthetic opioid that is 50 times more potent than heroin, 100 times more potent than morphine (CDC) and has been responsible for a surge in overdose deaths in recent years. The amount of fentanyl detected in Coolio's system was small, but it was determined to be the cause of death, along with coronary artery disease.

Coolio rose to fame in the 90s with hits such as "Gangsta's Paradise," which won a Grammy for Best Rap Performance in 1996. He was also known for his appearances on reality shows such as "Celebrity Big Brother" and "Wife Swap." His death was met with an outpouring of condolences from fans and fellow artists.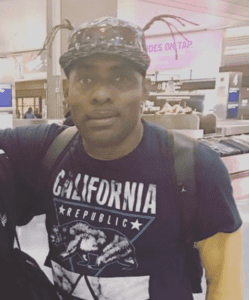 (Source: Instagram @coolio)

So many families including Coolio's have suffered the loss of their loved ones. The revelation of Coolio's fentanyl overdose highlights the ongoing opioid epidemic in the United States, where thousands of people die every year due to opioid-related overdoses (CDC).

Fountain Valley Officials Applaud Naloxone Program at Area Schools

At the first Fountain Valley mayor's breakfast of the year, held on March 30 at Fountain Valley Regional Hospital in Orange County, California, several local issues were discussed, including a recently established drug program in schools. The program, which was initiated last November, aims to prevent overdoses in youth by placing drug stations with naloxone, a nasal spray that can reverse the effects of opioids, in schools. The program comes in response to the growing number of children overdosing on fentanyl across the state and country.

Why is this program important?

The opioid crisis has become a major concern in many communities, and youth are particularly vulnerable to its effects. Illicit drugs laced with fentanyl, a powerful synthetic opioid, are increasingly being sold to unsuspecting youth, often through social media platforms. This has led to a rise in overdoses among young people, including in schools. The drug program in Fountain Valley schools aims to address this issue and provide a timely response to overdoses, potentially saving lives.

What does the program involve?

The program involves placing naloxone stations in each elementary school, middle school, and high school in the Fountain Valley area. These stations are equipped with naloxone, a medication that can quickly reverse the effects of opioids and prevent overdose deaths. The naloxone is administered through a nasal spray, making it easy to use by school staff or other trained personnel in case of an emergency. The program was initiated by the Fountain Valley Fire Department and Emergency Medical Services teams, in collaboration with city officials.

Success of the program

Since its implementation, the program has already proven successful in saving a student's life. In January, a student at Ocean High School who had taken an unknown substance bought off the street that was laced with fentanyl was administered naloxone by a teacher, according to Fountain Valley Fire Department Chief Bill McQuaid. The timely treatment with naloxone, also known as Narcan, saved her life, highlighting the importance of having naloxone stations in schools.
Why is this program necessary?

Lauren Lee, a former emergency room nurse who developed the plan for the school stations and currently serves as the Emergency Medical Services manager for the city fire department, emphasizes the importance of the program for student safety. She notes that a growing number of kids, including those in elementary school and older, are buying illicit drugs from dealers on social media sites, often through platforms like Snapchat. These drugs are sometimes misrepresented as harmless, such as marijuana gummies, when in fact they are laced with dangerous opioids like fentanyl. The presence of naloxone stations in schools can provide a crucial intervention in case of an overdose, potentially saving lives.

In conclusion, the drug program implemented in Fountain Valley schools to prevent overdoses in youth is a timely and important initiative. With the opioid crisis affecting communities across the country, it's crucial to have measures in place to address the growing number of overdoses, including among young people. The presence of naloxone stations in schools can provide a lifeline in case of an overdose, potentially saving lives and protecting the well-being of students. As the program continues to be implemented and expanded, it is hoped that the need for naloxone stations in schools will decrease in the future, reflecting a reduction in overdoses and improved awareness about the dangers of opioids among youth. In the meantime, the program serves as a valuable resource to protect the health and safety of students in Fountain Valley schools. So far, the program has already demonstrated success in saving lives, and its continued implementation and expansion are critical in addressing the ongoing opioid crisis and protecting our youth.

Alexandra's Law Fails in Senate Committee: What This Means for the Fentanyl Epidemic

Alexandra's Law Fails in Senate Committee: What This Means for the Fentanyl Epidemic

On Tuesday, Senate Bill SB 44, also known as Alexandra's Law, failed to pass in the Senate Public Safety Committee. The bill, jointly authored by Senators Umberg & Ochoa Bogh, proposed implementing a fentanyl admonishment in California to address the growing opioid crisis.

The bill required issuing a written advisory or admonishment to a person convicted of a fentanyl-related drug offense, informing them of the dangers of manufacturing and distributing controlled substances, and potential criminal liability if someone dies due to their actions. However, the bill did not pass the committee, though it was granted reconsideration for a later hearing.

Why Is Alexandra's Law So Important?

Fentanyl is an opioid 50-100 times more potent than morphine, with a rapid onset and short duration of action. It has become increasingly prevalent in street drugs and has been responsible for thousands of deaths across the U.S.

California alone accounts for approximately 11.5% of the 101,751 drug overdose deaths that occurred in the U.S. in the 12-month period ending in October 2022 (CDC).

The impact of fentanyl is devastating, with youth under age 24 accounting for the fastest rise in drug deaths. In California, a young person under 24 is dying from fentanyl every 12 hours. The biggest factor attributing to this danger is the undisclosed addition of fentanyl to other drugs, leading to fentanyl poisoning and death.

Fentanyl is the lead killer of teens in Orange County and of individuals between the ages of 18-45 in the U.S.

What Would Alexandra's Law Do?

The proposed law would require an admonishment to be issued to anyone convicted of a fentanyl-related drug offense. This written advisory would inform them of the dangers of manufacturing and distributing controlled substances and potential criminal liability if another person dies due to their actions. The goal of the law is to hold predatory dealers accountable for the destruction they are causing and deter people from trafficking fentanyl.

What Are the Consequences of Failing to Pass Alexandra's Law?

The failure to pass Alexandra's Law is a significant blow to efforts to address the fentanyl epidemic. Without a comprehensive approach, it is challenging to curb the increase in fentanyl-related deaths. The bill's authors and supporters believe that the fentanyl crisis requires a multifaceted approach, including education, law enforcement, and harm reduction angles, to tackle the issue comprehensively.



What Can We Do?
While the failure of Alexandra's Law is disappointing, we can still take action to address the fentanyl epidemic. Here are some things we can do:
Spread awareness

: Educate yourself and others about the dangers of fentanyl and how to recognize the signs of an overdose.

Advocate for change

: Contact your representatives and urge them to support legislation to address the fentanyl epidemic.

Get help

: If you or someone you know is struggling with addiction, seek help from a healthcare professional or a support group.
The fentanyl epidemic is a growing problem that requires immediate action. While Alexandra's Law may not have passed this time, we must continue to fight for solutions that will save lives and keep our communities safe. 

FentanylSolution.org officially supported this bill with other important organizations such as the Association of Orange County Deputy Sheriffs, CA Coalition of School Safety Professionals, Drug Awareness Foundation, and California District Attorneys Association. The Mayors of Anaheim, Bakersfield, Corona, Irvine, Fontana, Fresno, Lake Elsinore, Murrieta, Menifee, Norco, Perris, Riverside, Sacramento, San Francisco, San Jose, Stockton and Temecula also showed their support. 

In addition, our President and CEO, Janice M. Celeste, was in Sacramento at the California State Capital to support this bill and the parents who have lost a child to fentanyl poisoning.

U.S. Targets Sinaloa Cartel's Fentanyl Trade with Asset Freeze and Prohibition on Transactions

The U.S. Department of the Treasury's Office of Foreign Assets Control has designated six Sinaloa Cartel members and six Mexico-based entities involved in the illicit fentanyl and methamphetamine trade. This action is part of a whole-of-government effort to disrupt and dismantle the transnational criminal organizations that facilitate the illicit supply of fentanyl and other narcotics.

The designation includes freezing the assets of the cartel members and entities and prohibiting any U.S. persons from engaging in transactions with them. These measures can significantly hurt, stop, or slow down the cartels' activities, ultimately disrupting the production and supply chain of illicit fentanyl and other drugs. "This is an impactful step toward hindering the cartels' ability to make counterfeit pills laced with illicit fentanyl," said Janice Celeste, the President & CEO of FentanylSolution.org. "There is still more than must be done. We can't stop here."
The Sinaloa Cartel, led by brothers Ludim Zamudio Lerma and Luis Alfonso Zamudio Lerma, is responsible for diverting illicit precursor chemicals directly into the hands of their members and their labs. The government's action to freeze the cartel's assets can prevent the designated individuals and entities from purchasing or renting properties or equipment, which can hinder their operations. It can also make it more difficult for them to pay suppliers or bribe officials.

Also, by prohibiting anyone from the U.S. from engaging in transactions with the designated individuals and entities can severely restrict the cartels' ability to do business with legitimate companies or financial institutions. This will limit their opportunities to launder money, transfer funds, or invest their profits, ultimately making it harder for them to import or export goods or services, such as equipment or raw materials.
"This is an impactful step toward hindering the cartels' ability to make counterfeit pills laced with illicit fentanyl," said Janice Celeste, the President & CEO of FentanylSolution.org. "There is still more that has to be done. We can't stop here."
Furthermore, the reputational damage from the designation can make it harder for the designated individuals and entities to establish alliances with other criminal groups or bribe officials. It can also signal to other criminal actors that they are not immune to U.S. law enforcement actions and that their illicit activities will not be tolerated.
The United States government has declared a commitment to disrupting the global production and supply chain of illicit fentanyl, including denying criminal actors who engage in this activity access to the international financial system. The OFAC's designation of the six Sinaloa Cartel members and six Mexico-based entities is a significant step towards achieving this goal and sends a clear message that the U.S. government is prepared to take action to dismantle the production and supply chain of illicit drugs, ultimately reducing the harm caused by these drugs.