Free Fentanyl-Related Community Reference Aid Resources

The opioid crisis has taken a devastating toll on communities across the United States, and Southern California is no exception. To combat the rising threat of fentanyl-related overdoses, the Joint Regional Intelligence Center (JRIC), in partnership with the Overdose Response Strategy (ORS), has undertaken a comprehensive landscape analysis.
This analysis spans seven counties in Southern California, including Los Angeles, Orange, Riverside, San Bernardino, San Luis Obispo, Santa Barbara, and Ventura County.
To identify and provide access to free services for those in need of fentanyl test strips, naloxone, and prevention/treatment services.
The opioid crisis has grown increasingly dire in recent years, with fentanyl emerging as a particularly lethal component of this epidemic. Fentanyl is a synthetic opioid that is 50 to 100 times more potent than morphine, making it a significant contributor to opioid-related overdoses. To address this crisis, it is imperative to provide resources and support to those at risk and their communities.
The landscape analysis is a pioneering effort to map out the availability of free services related to fentanyl across Southern California. This initiative aims to bridge the gap between individuals in need and the essential resources required for their safety and recovery. The seven counties covered by the analysis represent a substantial portion of the region's population, making this endeavor all the more significant.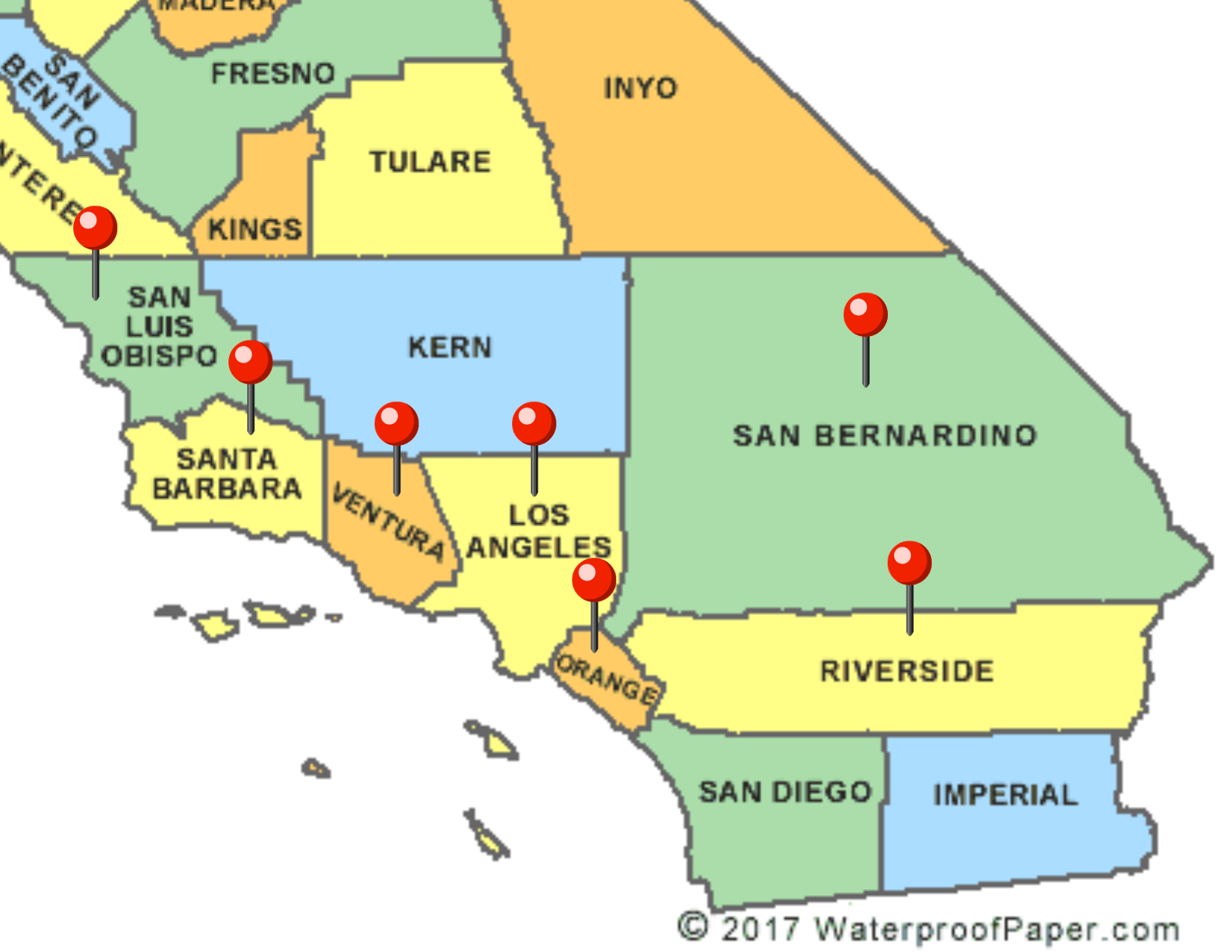 Recognizing the diversity of the Southern California population, the JRIC and ORS have gone the extra mile by providing resources in both English and Spanish. This inclusivity ensures that language barriers do not hinder individuals from accessing life-saving assistance. Whether you speak English or Spanish, these resources are readily available to you, reaffirming the commitment to leaving no one behind in the battle against opioid addiction. By clicking on a specific county and version, users can access a one-page list of free fentanyl resources.

The opioid crisis is an ever-evolving challenge. These resources will be updated every six months. This commitment to ongoing improvement ensures that individuals and organizations can rely on accurate and up-to-date information when assisting those in need.

By identifying and sharing these resources, we empower individuals and organizations to take action, save lives, and build healthier communities. Together, we can make a difference in the fight against fentanyl poisonings.

Join us in our crucial mission to save lives from the fentanyl crisis and drive impactful awareness. Your donation today will make a significant difference!

Are Fentanyl Test Strips Safe or Unsafe?

As fentanyl overdose continues to be the leading cause of death among teens in Orange County and individuals aged 18-45 in the country, there is a growing focus on implementing precautionary measures. Among these measures, Fentanyl Test Strips (FTS) have emerged.

These test strips serve as a risk mitigator, particularly due to the uneven distribution of fentanyl (FTS Legis. Analysis). This is referred to as the "chocolate chip cookie effect." In this analogy, the cookie symbolizes the entire substance like a pill, while the chocolate chips represent grains of fentanyl.

For example, even if a portion of the substance tests negative, there remains a significant likelihood of fentanyl being present in other parts of the substance or pill. To minimize risks as much as possible, it is crucial to dissolve the entire substance and test it.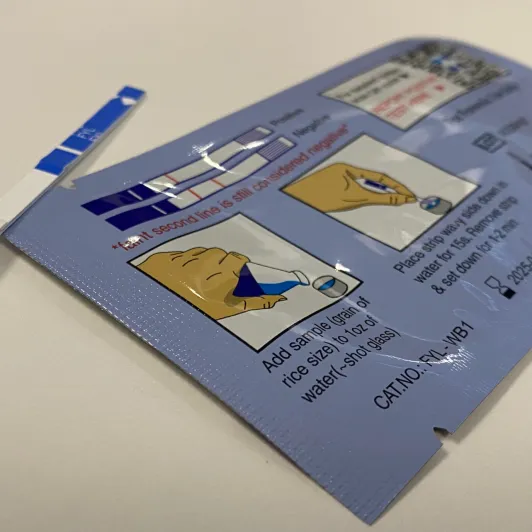 To purchase WiseBatch Harm Reduction Fentanyl Test Strips, go to the link: WiseBatch
Fentanyl Test Strips are legal in the state of California.
Many inquire, "Is it safe to take a substance even after using a fentanyl test strip?" Ultimately, the answer is no. While it does help mitigate risks when testing the entire substance, there is still a possibility of fentanyl being present in the container it was given in or anything it has come into contact with, in addition to the 1-2% chance of the fentanyl strip failing. Even a mere 1% chance of fentanyl's presence still poses a significant risk of overdose since only a minuscule amount equivalent to a grain of sand is enough to kill.

To purchase fentanyl test strips, click here. Be sure to check if fentanyl test strips are legal in your state.

---
This article includes an affiliate link.