Are Fentanyl Test Strips Safe or Unsafe?

As fentanyl overdose continues to be the leading cause of death among teens in Orange County and individuals aged 18-45 in the country, there is a growing focus on implementing precautionary measures. Among these measures, Fentanyl Test Strips (FTS) have emerged.

These test strips serve as a risk mitigator, particularly due to the uneven distribution of fentanyl (FTS Legis. Analysis). This is referred to as the "chocolate chip cookie effect." In this analogy, the cookie symbolizes the entire substance like a pill, while the chocolate chips represent grains of fentanyl.

For example, even if a portion of the substance tests negative, there remains a significant likelihood of fentanyl being present in other parts of the substance or pill. To minimize risks as much as possible, it is crucial to dissolve the entire substance and test it.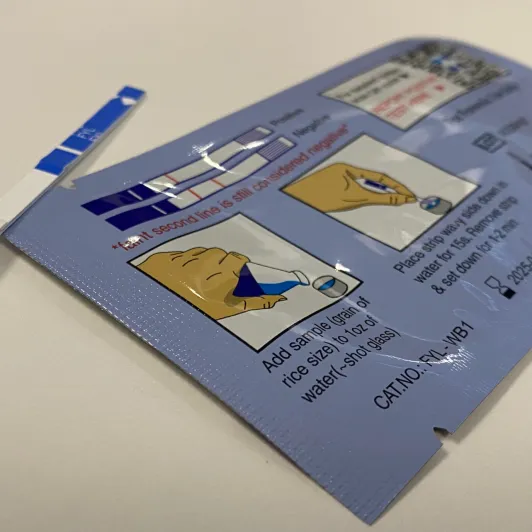 To purchase WiseBatch Harm Reduction Fentanyl Test Strips, go to the link: WiseBatch
Fentanyl Test Strips are legal in the state of California.
Many inquire, "Is it safe to take a substance even after using a fentanyl test strip?" Ultimately, the answer is no. While it does help mitigate risks when testing the entire substance, there is still a possibility of fentanyl being present in the container it was given in or anything it has come into contact with, in addition to the 1-2% chance of the fentanyl strip failing. Even a mere 1% chance of fentanyl's presence still poses a significant risk of overdose since only a minuscule amount equivalent to a grain of sand is enough to kill.

To purchase fentanyl test strips, click here. Be sure to check if fentanyl test strips are legal in your state.

---
This article includes an affiliate link.

FentanylSolution.org On NBC4 With Lolita Lopez

Janice M. Celeste, the President & CEO of FentanylSolution.org, has been making headlines in California for the organization's proposed solution to the fentanyl crisis. Recently, Celeste appeared on NBC 4 News in Los Angeles with reporter Lolita Lopez to discuss the organization's efforts to combat the crisis.
During the interview, Celeste emphasized the importance of addressing the issue of fake pills and laced drugs, which are major contributors to unintentional overdoses and deaths. She explained that dealers often mix fentanyl with other drugs to increase their profits, and that many pills sold on the street are counterfeit and may contain lethal doses of fentanyl.
To address this problem, Celeste's organization has proposed their Poll-to-Prop initiative. The proposition would increase penalties for dealers who knowingly sell drugs laced with fentanyl.
The proposition has received support from a wide range of organizations, including law enforcement, healthcare professionals, and addiction treatment centers. However, some critics argue that it resembles the War on Drugs, but Celeste argued that "When in history have drug dealers killed exponentially?"
Regardless of these criticisms, Celeste and FentanylSolution. org are taking a bold step in proposing a solution to the fentanyl crisis. The group is on schedule to get the initiative on the Presidential ballot and their efforts have brought much-needed attention to this urgent public health crisis.
---
Coolio's Cause of Death Revealed as Fentanyl Overdose: Latest Victim of Opioid Epidemic

Grammy Award-winning rapper, Coolio's cause of death has been revealed as a fentanyl overdose, according to a recent report by CNN and The New York Times. The rapper, whose real name is Artis Leon Ivey Jr., passed away on September 28, 2022, at the age of 59.

The New York Times reported that Coolio had tested positive for fentanyl, a synthetic opioid that is 50 times more potent than heroin, 100 times more potent than morphine (CDC) and has been responsible for a surge in overdose deaths in recent years. The amount of fentanyl detected in Coolio's system was small, but it was determined to be the cause of death, along with coronary artery disease.

Coolio rose to fame in the 90s with hits such as "Gangsta's Paradise," which won a Grammy for Best Rap Performance in 1996. He was also known for his appearances on reality shows such as "Celebrity Big Brother" and "Wife Swap." His death was met with an outpouring of condolences from fans and fellow artists.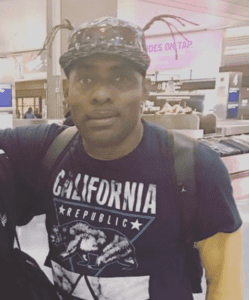 (Source: Instagram @coolio)

So many families including Coolio's have suffered the loss of their loved ones. The revelation of Coolio's fentanyl overdose highlights the ongoing opioid epidemic in the United States, where thousands of people die every year due to opioid-related overdoses (CDC).

Fentanyl: A Growing Threat to Public Health in the U.S.

Fentanyl, a highly potent synthetic opioid, has emerged as a major public health threat in the United States. The drug is 50 to 100 times more powerful than morphine and has been linked to a growing number of overdose deaths across the country. According to nationwide statistics from 2022, the number of fentanyl-related overdose deaths has continued to rise, posing a significant challenge to public health officials and law enforcement agencies. Fentanyl is currently the number one killer of 18-to-45-year-olds, more than car accidents and COVID-19 (CDC).
The Rise Of Fentanyl
The rise of fentanyl can be traced back to the opioid epidemic, which began in the early 2000s with the widespread prescription of opioid painkillers. Over time, many people who became addicted to prescription opioids turned to cheaper and more readily available street drugs, including heroin and fentanyl. Today, fentanyl is one of the most common drugs involved in opioid overdoses, and its use has become a major contributor to the ongoing opioid crisis in the United States.
Deaths Are Increasing
In 2022, the Centers for Disease Control and Prevention (CDC) reported that there were over 47,000 fentanyl-related overdose deaths in the United States, a significant increase from the previous year. This represents a staggering 67% of all opioid overdose deaths, making fentanyl the deadliest opioid in the country. The drug is particularly concerning because it is often mixed with other substances, such as cocaine and methamphetamine, increasing the risk of overdose.
The impact of fentanyl on communities across the United States has been significant. The drug is often sold on the black market and can be easily obtained, leading to widespread use and abuse. In addition, the potency of fentanyl makes it difficult to treat overdoses, and many people die within minutes of taking the drug.
What Is Being Done
In response to the growing threat of fentanyl, public health officials and law enforcement agencies have taken a number of steps to try and combat the drug's spread. These measures include increased education and outreach efforts, improved access to addiction treatment and naloxone (a medication that can reverse an opioid overdose), and increased enforcement of laws and regulations aimed at preventing the illegal distribution of fentanyl.
Despite these efforts, the rise of fentanyl continues to pose a significant challenge to public health in the United States. To address this issue, it will be important to continue investing in education and outreach efforts, increasing access to addiction treatment, and taking steps to prevent the illegal distribution of the drug.
Fake Pills
In addition to the growing use of illicit fentanyl, another major concern is the increasing prevalence of counterfeit pills containing the drug. These fake pills are often made to look like other prescription medications, such as Xanax or OxyContin, and are sold on the black market to unsuspecting consumers.
These counterfeit pills are particularly dangerous because they often contain unpredictable and potentially deadly amounts of fentanyl. The potency of the drug means that even a small amount can be fatal, and many people who take these fake pills are unaware of the danger they are putting themselves in.
According to nationwide statistics from 2022, the number of overdose deaths related to counterfeit pills containing fentanyl has increased dramatically in recent years. In many cases, these deaths have occurred in people who thought they were taking a different medication and were not aware that they were consuming fentanyl.
The rise of counterfeit pills containing fentanyl highlights the importance of using only medication obtained from a reputable source. It also underscores the need for continued efforts to crack down on the illegal production and distribution of these fake pills, as well as increased public education and outreach efforts aimed at raising awareness of the dangers of counterfeit drugs.
The increasing prevalence of counterfeit pills containing fentanyl is a growing public health concern in the United States. These fake pills are putting unsuspecting people at risk of overdose and death, and it is essential that steps are taken to prevent their spread and increase public awareness of the dangers they pose. To address this issue, it will be important to take a comprehensive approach that includes education, improved access to addiction treatment, and increased enforcement of laws and regulations aimed at preventing the spread of the drug.