Coolio's Cause of Death Revealed as Fentanyl Overdose: Latest Victim of Opioid Epidemic

Grammy Award-winning rapper, Coolio's cause of death has been revealed as a fentanyl overdose, according to a recent report by CNN and The New York Times. The rapper, whose real name is Artis Leon Ivey Jr., passed away on September 28, 2022, at the age of 59.

The New York Times reported that Coolio had tested positive for fentanyl, a synthetic opioid that is 50 times more potent than heroin, 100 times more potent than morphine (CDC) and has been responsible for a surge in overdose deaths in recent years. The amount of fentanyl detected in Coolio's system was small, but it was determined to be the cause of death, along with coronary artery disease.

Coolio rose to fame in the 90s with hits such as "Gangsta's Paradise," which won a Grammy for Best Rap Performance in 1996. He was also known for his appearances on reality shows such as "Celebrity Big Brother" and "Wife Swap." His death was met with an outpouring of condolences from fans and fellow artists.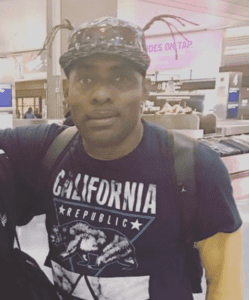 (Source: Instagram @coolio)

So many families including Coolio's have suffered the loss of their loved ones. The revelation of Coolio's fentanyl overdose highlights the ongoing opioid epidemic in the United States, where thousands of people die every year due to opioid-related overdoses (CDC).

Fountain Valley Officials Applaud Naloxone Program at Area Schools

At the first Fountain Valley mayor's breakfast of the year, held on March 30 at Fountain Valley Regional Hospital in Orange County, California, several local issues were discussed, including a recently established drug program in schools. The program, which was initiated last November, aims to prevent overdoses in youth by placing drug stations with naloxone, a nasal spray that can reverse the effects of opioids, in schools. The program comes in response to the growing number of children overdosing on fentanyl across the state and country.

Why is this program important?

The opioid crisis has become a major concern in many communities, and youth are particularly vulnerable to its effects. Illicit drugs laced with fentanyl, a powerful synthetic opioid, are increasingly being sold to unsuspecting youth, often through social media platforms. This has led to a rise in overdoses among young people, including in schools. The drug program in Fountain Valley schools aims to address this issue and provide a timely response to overdoses, potentially saving lives.

What does the program involve?

The program involves placing naloxone stations in each elementary school, middle school, and high school in the Fountain Valley area. These stations are equipped with naloxone, a medication that can quickly reverse the effects of opioids and prevent overdose deaths. The naloxone is administered through a nasal spray, making it easy to use by school staff or other trained personnel in case of an emergency. The program was initiated by the Fountain Valley Fire Department and Emergency Medical Services teams, in collaboration with city officials.

Success of the program

Since its implementation, the program has already proven successful in saving a student's life. In January, a student at Ocean High School who had taken an unknown substance bought off the street that was laced with fentanyl was administered naloxone by a teacher, according to Fountain Valley Fire Department Chief Bill McQuaid. The timely treatment with naloxone, also known as Narcan, saved her life, highlighting the importance of having naloxone stations in schools.
Why is this program necessary?

Lauren Lee, a former emergency room nurse who developed the plan for the school stations and currently serves as the Emergency Medical Services manager for the city fire department, emphasizes the importance of the program for student safety. She notes that a growing number of kids, including those in elementary school and older, are buying illicit drugs from dealers on social media sites, often through platforms like Snapchat. These drugs are sometimes misrepresented as harmless, such as marijuana gummies, when in fact they are laced with dangerous opioids like fentanyl. The presence of naloxone stations in schools can provide a crucial intervention in case of an overdose, potentially saving lives.

In conclusion, the drug program implemented in Fountain Valley schools to prevent overdoses in youth is a timely and important initiative. With the opioid crisis affecting communities across the country, it's crucial to have measures in place to address the growing number of overdoses, including among young people. The presence of naloxone stations in schools can provide a lifeline in case of an overdose, potentially saving lives and protecting the well-being of students. As the program continues to be implemented and expanded, it is hoped that the need for naloxone stations in schools will decrease in the future, reflecting a reduction in overdoses and improved awareness about the dangers of opioids among youth. In the meantime, the program serves as a valuable resource to protect the health and safety of students in Fountain Valley schools. So far, the program has already demonstrated success in saving lives, and its continued implementation and expansion are critical in addressing the ongoing opioid crisis and protecting our youth.

Alexandra's Law Fails in Senate Committee: What This Means for the Fentanyl Epidemic

Alexandra's Law Fails in Senate Committee: What This Means for the Fentanyl Epidemic

On Tuesday, Senate Bill SB 44, also known as Alexandra's Law, failed to pass in the Senate Public Safety Committee. The bill, jointly authored by Senators Umberg & Ochoa Bogh, proposed implementing a fentanyl admonishment in California to address the growing opioid crisis.

The bill required issuing a written advisory or admonishment to a person convicted of a fentanyl-related drug offense, informing them of the dangers of manufacturing and distributing controlled substances, and potential criminal liability if someone dies due to their actions. However, the bill did not pass the committee, though it was granted reconsideration for a later hearing.

Why Is Alexandra's Law So Important?

Fentanyl is an opioid 50-100 times more potent than morphine, with a rapid onset and short duration of action. It has become increasingly prevalent in street drugs and has been responsible for thousands of deaths across the U.S.

California alone accounts for approximately 11.5% of the 101,751 drug overdose deaths that occurred in the U.S. in the 12-month period ending in October 2022 (CDC).

The impact of fentanyl is devastating, with youth under age 24 accounting for the fastest rise in drug deaths. In California, a young person under 24 is dying from fentanyl every 12 hours. The biggest factor attributing to this danger is the undisclosed addition of fentanyl to other drugs, leading to fentanyl poisoning and death.

Fentanyl is the lead killer of teens in Orange County and of individuals between the ages of 18-45 in the U.S.

What Would Alexandra's Law Do?

The proposed law would require an admonishment to be issued to anyone convicted of a fentanyl-related drug offense. This written advisory would inform them of the dangers of manufacturing and distributing controlled substances and potential criminal liability if another person dies due to their actions. The goal of the law is to hold predatory dealers accountable for the destruction they are causing and deter people from trafficking fentanyl.

What Are the Consequences of Failing to Pass Alexandra's Law?

The failure to pass Alexandra's Law is a significant blow to efforts to address the fentanyl epidemic. Without a comprehensive approach, it is challenging to curb the increase in fentanyl-related deaths. The bill's authors and supporters believe that the fentanyl crisis requires a multifaceted approach, including education, law enforcement, and harm reduction angles, to tackle the issue comprehensively.



What Can We Do?
While the failure of Alexandra's Law is disappointing, we can still take action to address the fentanyl epidemic. Here are some things we can do:
Spread awareness

: Educate yourself and others about the dangers of fentanyl and how to recognize the signs of an overdose.

Advocate for change

: Contact your representatives and urge them to support legislation to address the fentanyl epidemic.

Get help

: If you or someone you know is struggling with addiction, seek help from a healthcare professional or a support group.
The fentanyl epidemic is a growing problem that requires immediate action. While Alexandra's Law may not have passed this time, we must continue to fight for solutions that will save lives and keep our communities safe. 

FentanylSolution.org officially supported this bill with other important organizations such as the Association of Orange County Deputy Sheriffs, CA Coalition of School Safety Professionals, Drug Awareness Foundation, and California District Attorneys Association. The Mayors of Anaheim, Bakersfield, Corona, Irvine, Fontana, Fresno, Lake Elsinore, Murrieta, Menifee, Norco, Perris, Riverside, Sacramento, San Francisco, San Jose, Stockton and Temecula also showed their support. 

In addition, our President and CEO, Janice M. Celeste, was in Sacramento at the California State Capital to support this bill and the parents who have lost a child to fentanyl poisoning.

5 Things To Do If A Friend Is Overdosing
What Does An Overdose Look Like
A fentanyl overdose can have a range of symptoms, and the severity of the symptoms can depend on the amount of the drug taken, the person's tolerance to the drug, and other factors such as their overall health. Some common signs of a fentanyl overdose include:
Respiratory depression:

One of the most dangerous effects of a fentanyl overdose is respiratory depression, which can lead to shallow breathing, slow breathing, or stopped breathing.

Extreme drowsiness or unconsciousness:

A person who has taken a large amount of fentanyl may become extremely drowsy or lose consciousness.

Pale or blue skin:

A fentanyl overdose can reduce the amount of oxygen in the bloodstream, which can cause the skin to appear pale or blue, particularly around the lips and fingernails.

Pinpoint pupils:

The pupils may become very small, a condition known as pinpoint pupils.

Cold, clammy skin

: The skin may feel cold and clammy to the touch, which can be a sign of decreased circulation.

Slow or irregular pulse:

The heartbeat may become slow or irregular, which can be a sign of cardiac problems.

Nausea and vomiting:

A person who has taken a large amount of fentanyl may experience nausea and vomiting.

Seizures:

Seizures can occur in severe cases of fentanyl overdose.
If you witness a friend who is using drugs and your friend overdoses, it is important to take immediate action to save their life. 
What Should I Do
Call for emergency medical assistance:

Call 911 or your local emergency medical services immediately. An overdose can quickly become life-threatening, and it is essential to get medical treatment as soon as possible to avoid serious harm or death. Be prepared to provide the operator with the location of the overdose, the symptoms the person is experiencing, and any information about the drugs they have taken.

Administer naloxone:

If you have naloxone (also known as Narcan), a medication that can reverse an opioid overdose, administer it as directed. Naloxone is available over the counter in some jurisdictions and can be easily administered through a nasal spray or injection.

Stay with the person:

Stay with the person until emergency medical services arrive. Provide comfort and support, and try to keep them awake and alert. You are protected by the Good Samaritan laws and will not be prosecuted for helping someone. If you leave and your friend dies, you are at risk for prosecution.

Provide information:

Provide emergency medical services with any information you have about the drugs the person has taken, including the type of drug, the amount taken, and the time it was taken. This information can help emergency medical services provide the best possible treatment.

Cooperate with emergency medical services:

When emergency medical services arrive, cooperate with them to ensure the person receives the best possible care.
Will Good Samaritan Laws Protect Me
It is important to remember that Good Samaritan laws are in place to encourage individuals to assist in a medical emergency, including a drug overdose. In many jurisdictions, these laws provide immunity from prosecution for minor drug offenses, such as possession of a controlled substance, when someone calls for emergency services in response to a drug overdose.
"If you witness a fentanyl overdose, it is important to take action, provide assistance, and call for emergency medical assistance to save the life of the person in need, rather than running away from the scene."
In some cases, if an individual runs away from the scene of an overdose and does not take any steps to provide assistance or call for help, they could face charges for the person's death, such as manslaughter or criminal negligence.

Therefore, it is crucial to understand the specific provisions of Good Samaritan laws in your jurisdiction and to take appropriate steps to provide assistance in a medical emergency, such as a drug overdose. Running away from the scene of an overdose can increase the risk of the person dying, and it can also put you at risk of criminal prosecution. The goal of these laws is to encourage individuals to take action and provide assistance in a life-threatening situation, so it is important to not be afraid and to take appropriate steps to save the life of the person in need.

If you witness a fentanyl overdose, it is important to take action and provide assistance, or call for emergency medical assistance, to save the life of the person in need, rather than running away from the scene. Call for emergency medical assistance, administer naloxone if available, stay with the person, provide information, and cooperate with emergency medical services to ensure the best possible outcome. By taking these steps, you can help save the life of a friend and ensure they receive the care they need.

Are Fentanyl Test Strips Safe or Unsafe?

In recent years, the rise of illicit fentanyl has posed a significant threat to senior citizens. As we delve into the troubling facts and reasons behind this concerning issue, it becomes evident that urgent action is needed. FentanylSolution.org, offers an infographic and video specifically addressing the dangers faced by senior citizens in relation to fentanyl.
Fentanyl's Grip on Senior Citizens: Eye-Opening Statistics
In 2020, over 800,000 seniors in the United States battled drug addiction, emphasizing the escalating problem of substance abuse among older individuals (Health and Human Services). The numbers continue to climb, revealing the urgency of addressing this issue head-on.
Perhaps the most shocking revelation is the staggering increase in opioid-related deaths among Americans aged 55 and above. In 1999, there were 518 reported deaths, but by 2019, that number had soared to 10,292—a figure equivalent to the annual deaths resulting from drunk driving incidents (Northwestern Median).
Tragically, nearly 80,000 individuals aged 55 to 80 lost their lives to opioid overdoses in the span of 20 years, with almost half of those fatalities occurring among people aged 55 to 64 (Northwestern Median).
The Vulnerability of Senior Citizens: Unveiling the Truth
The average age of seniors who succumb to fentanyl-related incidents is around 60, highlighting the vulnerability of this age group to the perils of fentanyl abuse (Washington Post). Additionally, among women aged 75 and above, non-Hispanic white women face the highest rates of drug overdoses, necessitating targeted interventions and support for this specific demographic (CDC).
Concerning disparities also exist among older men, particularly those aged 65-74 and 75 and over, with non-Hispanic Black men experiencing higher rates of drug overdose deaths (CDC).
Moreover, considering the growing trend of medical tourism along the West Coast, a significant number of senior citizens opt for medical tour buses to travel to Mexico in order to obtain their medications. This is primarily due to the substantial cost difference of up to 80 percent and the absence of a requirement for a doctor's prescription. Shockingly, an investigation conducted by the LA Times revealed that several physical pharmacies located along the Baja Peninsula in Mexico are distributing pharmaceuticals that have tested positive for fentanyl — 50 percent. It is concerning that these tour companies may be unaware of the inherent risks of addiction and the potentially lethal consequences for seniors who cross the border in search of affordable medication.
The Urgent Need for Awareness and Prevention
Between 2019 and 2020, the number of adults aged 65 and older who died from fentanyl and other synthetic opioids rose by 53%, signifying the pressing need for awareness and prevention efforts (CDC).
Fentanyl overdoses among seniors can occur due to various reasons. Some may unknowingly attempt to manage chronic pain using counterfeit pills, while others might accidentally misuse legitimate medications or deliberately turn to fentanyl or counterfeit drugs for end-of-life purposes.
The Complexities of Senior Care and Mitigating Risks
Healthcare providers must prioritize screening older individuals for drug misuse, as seniors often go undiagnosed due to stereotypes that fail to align with their unique situations.
Seniors face additional risks due to increased tolerance to fentanyl and potential drug interactions resulting from multiple medications they may be taking.
Furthermore, cognitive decline among seniors can contribute to fentanyl overdoses, as memory lapses may lead to unintentional double or multiple doses.
Breaking Barriers and Seeking Solutions
Unfortunately, the stigma surrounding addiction prevents many seniors from disclosing their substance abuse issues to doctors, thereby hindering their path to recovery.
The alarming rise in fentanyl misuse among senior citizens demands our attention and support. By raising awareness, promoting proper medication management, and fostering a compassionate environment, we can address this pressing issue effectively. Remember to reach out to healthcare professionals, loved ones, or helpline services if you or someone you know is struggling with substance abuse.
FentanylSolution.org offers valuable resources such as an informative infographic and a compelling video dedicated to safeguarding senior citizens against the perils of fentanyl.
Together, let us work towards finding a solution.
---
Join us in our crucial mission to save lives from the fentanyl crisis and drive impactful awareness. Your donation today will make a significant difference!

Stop Fentanyl Death: FentanylSolution.org