Janice M. Celeste Discusses New California Ballot Measure to Combat Fentanyl Crisis on the John & Ken Show

On April 24th, 2023, Janice M. Celeste, the President & CEO of FentanylSolution.org, appeared on the John & Ken Show on iHeart Radio to discuss a new California ballot measure aimed at ending the fentanyl crisis.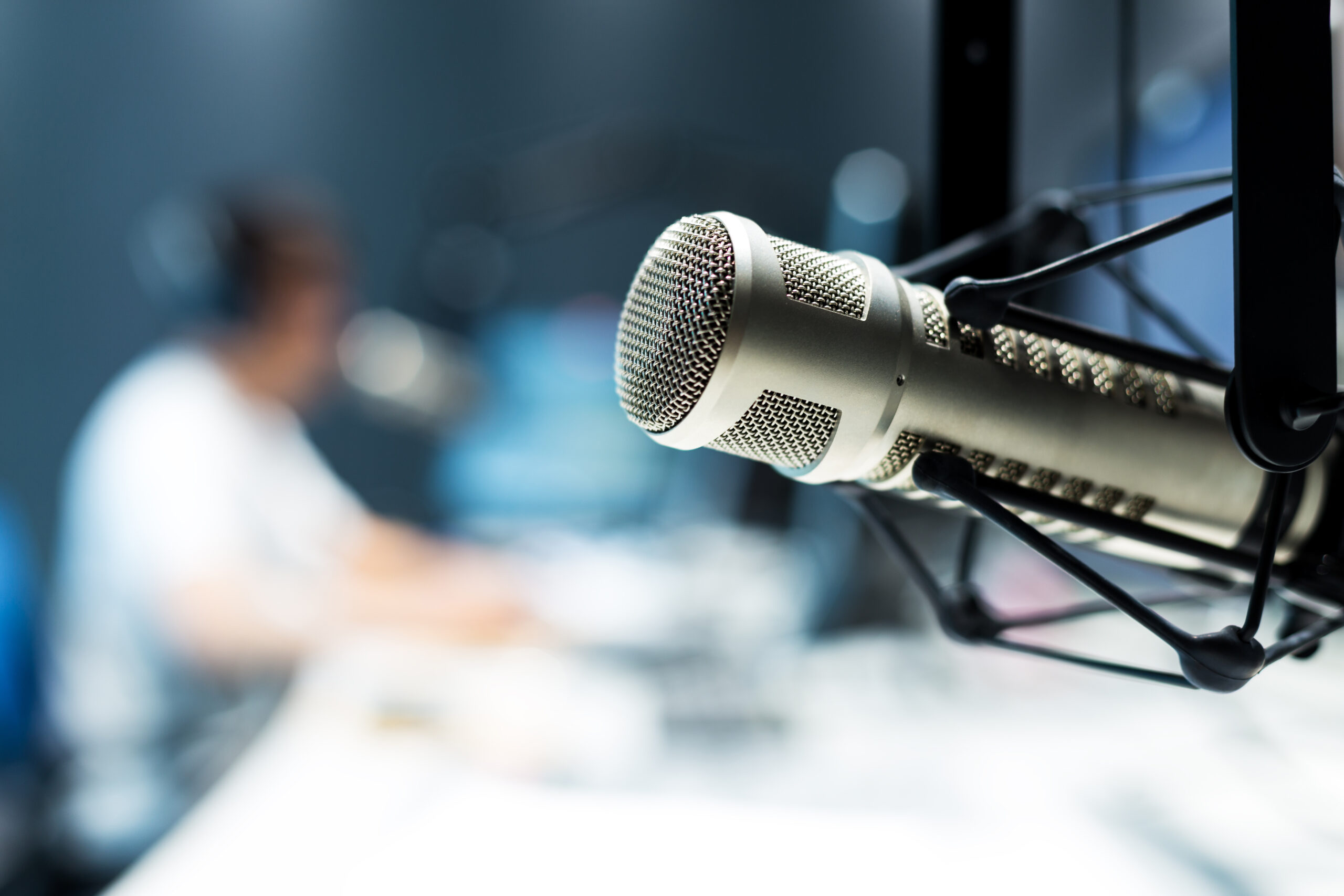 Fentanyl is a powerful synthetic opioid that is 50 to 100 times more potent than morphine. It is often used medically to treat severe pain, but it is also sold illegally as a synthetic recreational drug. Fentanyl-related overdoses have skyrocketed in recent years, with the drug responsible for over 100,000 deaths in the United States in 2022.
Janice M Celeste on the John and Ken Show
Play to hear the interview in its entirety.
FentanylSolution.org aims to raise awareness about the dangers of fentanyl and to advocate for policy solutions to the crisis.
The Public Safety Committee in Sacramento refuses to pass any laws that create harsher penalties for drug users. FentanylSolution.org's ballot measure that Celeste speaks about on the John & Ken Show is the organization's Poll-to-Prop ballot initiative. The measure is asking 800 California voters what they want to see as far as harsher laws for drug dealers who kill users with illicit fentanyl. The first step in the ballot measure is to conduct a survey. The poll is managed by McNally Temple Associates and has a +/-3.5% margin of error. Celeste encourages you to learn more about the measure and to donate in support of it.
Celeste emphasized the importance of education in combating the fentanyl crisis. Many parents don't know how fast and easily the drug can get into their home. The DEA states that 6 out of 10 counterfeit drugs are laced with a potentially lethal amount of fentanyl. In less than an hour, a lethal pill laced with fentanyl, unbeknownst to your child, can be in their hands .
The fentanyl crisis is a serious and growing problem in the United States. Celeste and FentanylSolution.org are working hard to raise awareness about the dangers of fentanyl and to advocate for policy solutions to the crisis. The ballot initiative is an important step towards ending the epidemic, and it is up to us as citizens to support it and save lives.
---
FentanylSolution.org's Prop Mentioned As Hope At Orange County Crime Victims' Ceremony

The 2023 Orange County Crime Victims' Ceremony was held in Santa Ana, California where there was a focus on fentanyl victims. The event was held to honor and remember those who have lost their lives as victims of crime. Many who attended the ceremony held photos of their lost loved ones and those honoring fentanyl victims wore lavender ribbons.
Matt Capelouto, whose daughter was murdered by a fentanyl dealer who sold her a counterfeit pill, spoke at the event and talked about how he wishes he didn't have to be there. He expressed his frustration about bills getting stuck in committee in Sacramento and how the bill named after his daughter, Alexandra, aka SB44, would have passed on the house floor with 21 votes if it weren't for partisan politics. He also announced FentanylSolution.org's Poll-to-Prop initiative, which aims to take the vote to the people if legislators in Sacramento won't do their job. Click the link here to view the video – https://youtube.com/shorts/wCycXyjau44.
Fentanyl is a potent synthetic opioid that has become a significant public health concern in recent years. Its impact has been devastating, leading to countless deaths and causing immeasurable pain to families and communities. The Orange County Crime Victims' Ceremony serves as a reminder of the importance of addressing crime at large, including fentanyl, and the need for policy changes to prevent further harm.
FentanylSolution.org is an organization that is working to fight against the Fentanyl crisis. Through education, awareness, and advocacy, they hope to increase understanding of the dangers of Fentanyl and promote policy changes that focus on harm reduction and prevention. Our $2.2 million Poll-to-Prop ballot initiatives would give drug dealers longer prison sentences for murdering people with fentanyl. To donate to this initiative, email info@FentanylSolution.org for more information.
---
FentanylSolution.org Spotlighted at Meeting With Board of Supervisors' Chair

Fentanyl was a hot topic on Tuesday, April 18th at the Orange Chamber of Commerce's "Eggs & Issues" meeting with guest, Donald Wagner, Chairperson of the Orange County Board of Supervisors.

The second audience question for Chairman Wagner was regarding fentanyl. The question started a chain of inquiries from the audience about keeping children safe and obtaining naloxone. Wagner referred to our President & CEO, Janice M. Celeste to address the question (at 2:38 in the video) about obtaining naloxone. Celeste explained that we offer Kloxxado, which is naloxone that reverses an opioid overdose, during our Lunch & Learns. Kloxxado is an in-kind sponsor of FentanylSolution.org and has a double dose of nasal spray, which is more than other brands.

The supervisor went on to speak about funding that put naloxone in all of the schools for students who might overdose and the importance of everyone having the spray. Celeste second that by addressing the audience and explaining why everyone should have naloxone in their first aid kits at home and in their cars. Wagner informed the crowd that they could easily be the first responder for someone else or a neighbor's child.

In addition, Wagner will be speaking at an upcoming townhall titled, Addressing the Opioid Crisis in Orange County and hopefully his office will plan an upcoming townhall for the city of Orange, as well. You can view a short video of the meeting above. You can watch the entire video on Facebook, where Wagner referred to Celeste to answer another question from the audience. If you are interested in our Lunch & Learns, where your company and employees can get Kloxxado training (and naloxone), contact FentanylSolution.org for more information at 888-931-6244.
---
Coolio's Cause of Death Revealed as Fentanyl Overdose: Latest Victim of Opioid Epidemic

Grammy Award-winning rapper, Coolio's cause of death has been revealed as a fentanyl overdose, according to a recent report by CNN and The New York Times. The rapper, whose real name is Artis Leon Ivey Jr., passed away on September 28, 2022, at the age of 59.

The New York Times reported that Coolio had tested positive for fentanyl, a synthetic opioid that is 50 times more potent than heroin, 100 times more potent than morphine (CDC) and has been responsible for a surge in overdose deaths in recent years. The amount of fentanyl detected in Coolio's system was small, but it was determined to be the cause of death, along with coronary artery disease.

Coolio rose to fame in the 90s with hits such as "Gangsta's Paradise," which won a Grammy for Best Rap Performance in 1996. He was also known for his appearances on reality shows such as "Celebrity Big Brother" and "Wife Swap." His death was met with an outpouring of condolences from fans and fellow artists.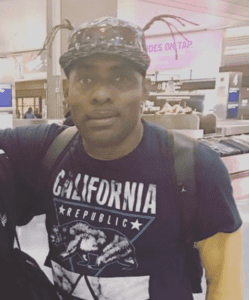 (Source: Instagram @coolio)

So many families including Coolio's have suffered the loss of their loved ones. The revelation of Coolio's fentanyl overdose highlights the ongoing opioid epidemic in the United States, where thousands of people die every year due to opioid-related overdoses (CDC).

Fountain Valley Officials Applaud Naloxone Program at Area Schools

At the first Fountain Valley mayor's breakfast of the year, held on March 30 at Fountain Valley Regional Hospital in Orange County, California, several local issues were discussed, including a recently established drug program in schools. The program, which was initiated last November, aims to prevent overdoses in youth by placing drug stations with naloxone, a nasal spray that can reverse the effects of opioids, in schools. The program comes in response to the growing number of children overdosing on fentanyl across the state and country.

Why is this program important?

The opioid crisis has become a major concern in many communities, and youth are particularly vulnerable to its effects. Illicit drugs laced with fentanyl, a powerful synthetic opioid, are increasingly being sold to unsuspecting youth, often through social media platforms. This has led to a rise in overdoses among young people, including in schools. The drug program in Fountain Valley schools aims to address this issue and provide a timely response to overdoses, potentially saving lives.

What does the program involve?

The program involves placing naloxone stations in each elementary school, middle school, and high school in the Fountain Valley area. These stations are equipped with naloxone, a medication that can quickly reverse the effects of opioids and prevent overdose deaths. The naloxone is administered through a nasal spray, making it easy to use by school staff or other trained personnel in case of an emergency. The program was initiated by the Fountain Valley Fire Department and Emergency Medical Services teams, in collaboration with city officials.

Success of the program

Since its implementation, the program has already proven successful in saving a student's life. In January, a student at Ocean High School who had taken an unknown substance bought off the street that was laced with fentanyl was administered naloxone by a teacher, according to Fountain Valley Fire Department Chief Bill McQuaid. The timely treatment with naloxone, also known as Narcan, saved her life, highlighting the importance of having naloxone stations in schools.
Why is this program necessary?

Lauren Lee, a former emergency room nurse who developed the plan for the school stations and currently serves as the Emergency Medical Services manager for the city fire department, emphasizes the importance of the program for student safety. She notes that a growing number of kids, including those in elementary school and older, are buying illicit drugs from dealers on social media sites, often through platforms like Snapchat. These drugs are sometimes misrepresented as harmless, such as marijuana gummies, when in fact they are laced with dangerous opioids like fentanyl. The presence of naloxone stations in schools can provide a crucial intervention in case of an overdose, potentially saving lives.

In conclusion, the drug program implemented in Fountain Valley schools to prevent overdoses in youth is a timely and important initiative. With the opioid crisis affecting communities across the country, it's crucial to have measures in place to address the growing number of overdoses, including among young people. The presence of naloxone stations in schools can provide a lifeline in case of an overdose, potentially saving lives and protecting the well-being of students. As the program continues to be implemented and expanded, it is hoped that the need for naloxone stations in schools will decrease in the future, reflecting a reduction in overdoses and improved awareness about the dangers of opioids among youth. In the meantime, the program serves as a valuable resource to protect the health and safety of students in Fountain Valley schools. So far, the program has already demonstrated success in saving lives, and its continued implementation and expansion are critical in addressing the ongoing opioid crisis and protecting our youth.

Alexandra's Law Fails in Senate Committee: What This Means for the Fentanyl Epidemic

Alexandra's Law Fails in Senate Committee: What This Means for the Fentanyl Epidemic

On Tuesday, Senate Bill SB 44, also known as Alexandra's Law, failed to pass in the Senate Public Safety Committee. The bill, jointly authored by Senators Umberg & Ochoa Bogh, proposed implementing a fentanyl admonishment in California to address the growing opioid crisis.

The bill required issuing a written advisory or admonishment to a person convicted of a fentanyl-related drug offense, informing them of the dangers of manufacturing and distributing controlled substances, and potential criminal liability if someone dies due to their actions. However, the bill did not pass the committee, though it was granted reconsideration for a later hearing.

Why Is Alexandra's Law So Important?

Fentanyl is an opioid 50-100 times more potent than morphine, with a rapid onset and short duration of action. It has become increasingly prevalent in street drugs and has been responsible for thousands of deaths across the U.S.

California alone accounts for approximately 11.5% of the 101,751 drug overdose deaths that occurred in the U.S. in the 12-month period ending in October 2022 (CDC).

The impact of fentanyl is devastating, with youth under age 24 accounting for the fastest rise in drug deaths. In California, a young person under 24 is dying from fentanyl every 12 hours. The biggest factor attributing to this danger is the undisclosed addition of fentanyl to other drugs, leading to fentanyl poisoning and death.

Fentanyl is the lead killer of teens in Orange County and of individuals between the ages of 18-45 in the U.S.

What Would Alexandra's Law Do?

The proposed law would require an admonishment to be issued to anyone convicted of a fentanyl-related drug offense. This written advisory would inform them of the dangers of manufacturing and distributing controlled substances and potential criminal liability if another person dies due to their actions. The goal of the law is to hold predatory dealers accountable for the destruction they are causing and deter people from trafficking fentanyl.

What Are the Consequences of Failing to Pass Alexandra's Law?

The failure to pass Alexandra's Law is a significant blow to efforts to address the fentanyl epidemic. Without a comprehensive approach, it is challenging to curb the increase in fentanyl-related deaths. The bill's authors and supporters believe that the fentanyl crisis requires a multifaceted approach, including education, law enforcement, and harm reduction angles, to tackle the issue comprehensively.



What Can We Do?
While the failure of Alexandra's Law is disappointing, we can still take action to address the fentanyl epidemic. Here are some things we can do:
Spread awareness

: Educate yourself and others about the dangers of fentanyl and how to recognize the signs of an overdose.

Advocate for change

: Contact your representatives and urge them to support legislation to address the fentanyl epidemic.

Get help

: If you or someone you know is struggling with addiction, seek help from a healthcare professional or a support group.
The fentanyl epidemic is a growing problem that requires immediate action. While Alexandra's Law may not have passed this time, we must continue to fight for solutions that will save lives and keep our communities safe. 

FentanylSolution.org officially supported this bill with other important organizations such as the Association of Orange County Deputy Sheriffs, CA Coalition of School Safety Professionals, Drug Awareness Foundation, and California District Attorneys Association. The Mayors of Anaheim, Bakersfield, Corona, Irvine, Fontana, Fresno, Lake Elsinore, Murrieta, Menifee, Norco, Perris, Riverside, Sacramento, San Francisco, San Jose, Stockton and Temecula also showed their support. 

In addition, our President and CEO, Janice M. Celeste, was in Sacramento at the California State Capital to support this bill and the parents who have lost a child to fentanyl poisoning.

Meet our Board Members!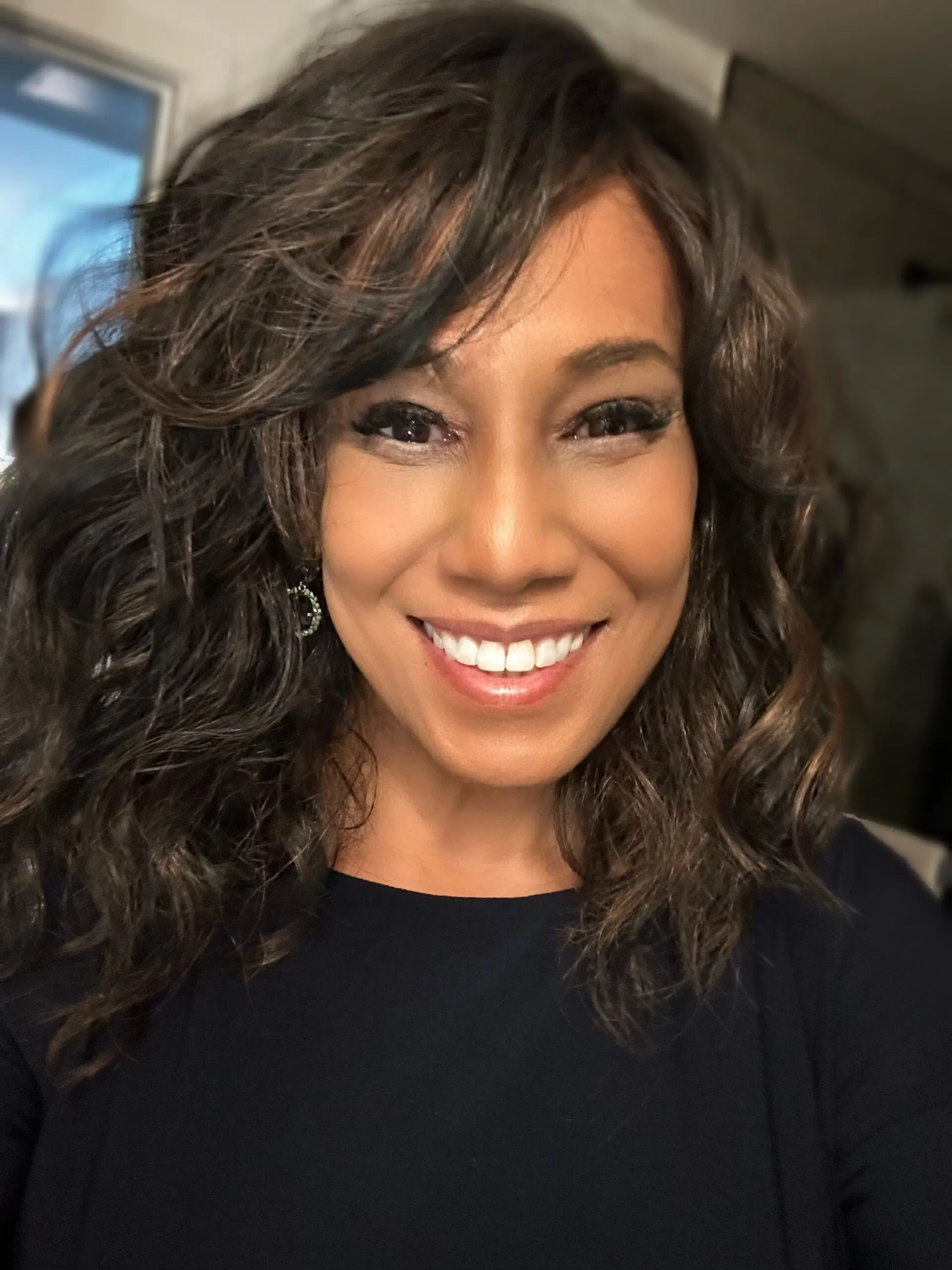 Janice M. Celeste
President & CEO
Janice M. Celeste has focused her professional experience on startups and communications. She supported parents dealing with substance addiction to ensure their children's successful development while at the Philadelphia Child Guidance Center.
Sen. Pat Bates
Chairperson
Patricia Bates retired from the 36th Senate District, which encompasses Orange County (O.C.) and parts of San Diego counties. She was one of the original authors of early fentanyl legislation.
Tritia Foster
Treasurer
Tritia Foster is a partner at Davis Farr, LLP, a CPA firm, where she specializes in working with non-profit organizations. She has a personal interest in ending the illicit fentanyl epidemic.
Chelsie Ilar
Secretary
Chelsie Ilar is the Chief Marketing Officer at a prominent Orange County company dedicated to advancing substance abuse and mental health awareness.
Tina Burke
Mother & Activist
Tina Burke is an Orange County mother and activist. Her 21-year-old son was poisoned with a fentanyl-laced counterfeit pill. She works diligently to raise awareness about the dangers of counterfeit pills to help others avoid similar tragedies.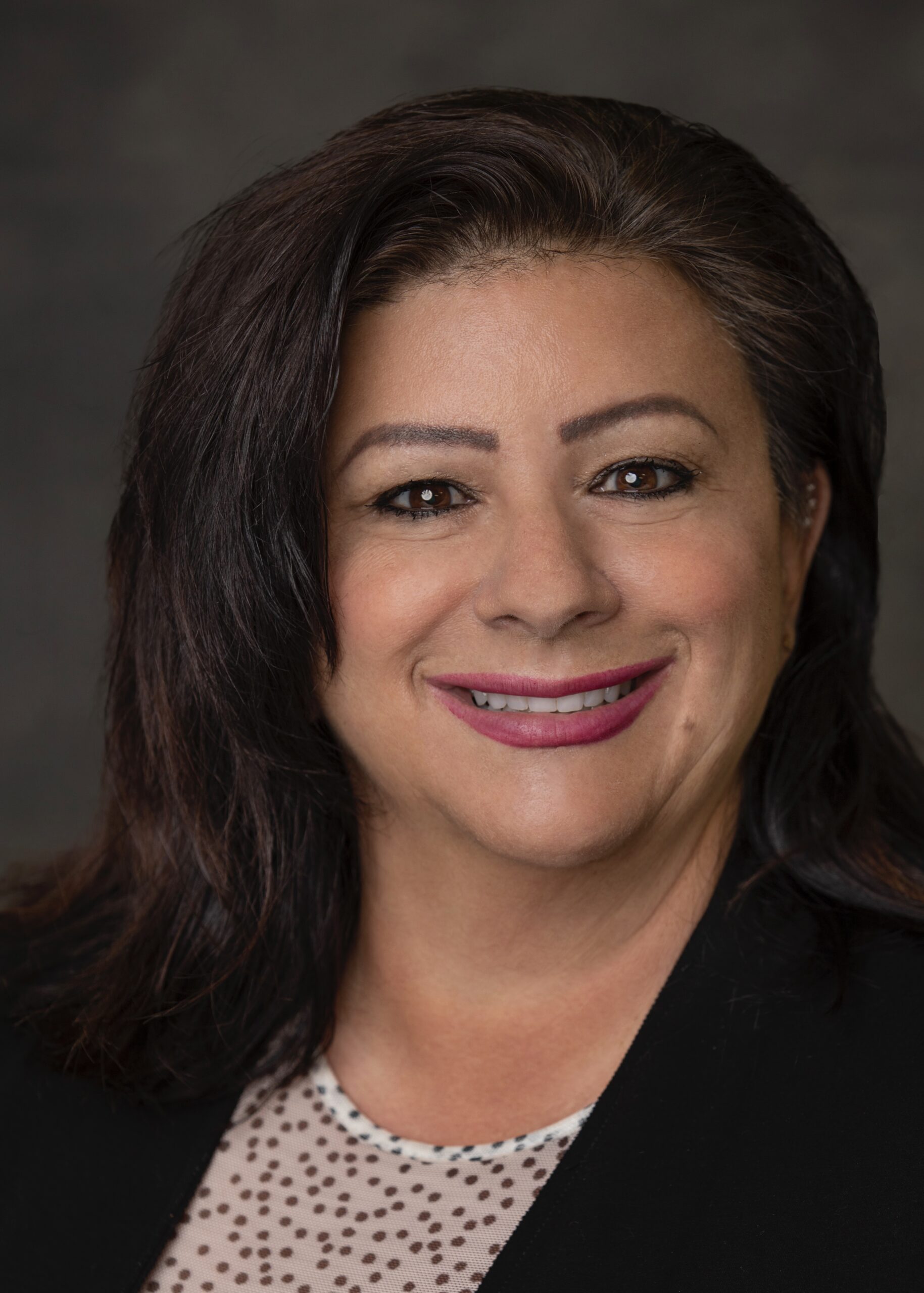 Annette M. Malinowski
Newport Beach Chamber Member Service Director
Annette M. Malinowski has extensive experience in entrepreneurship, sales and community leadership. She also lost her daughter to fentanyl poisoning and works to seek justice by spreading awareness.
Scott Baugh
Attorney & Politician
Scott Baugh served as the CA Assembly Republican Leader, Assemblyman, and Chairing the Orange County Republican Party. He founded organizations like the O.C. Marathon foundation and owns Scott Baugh & Associates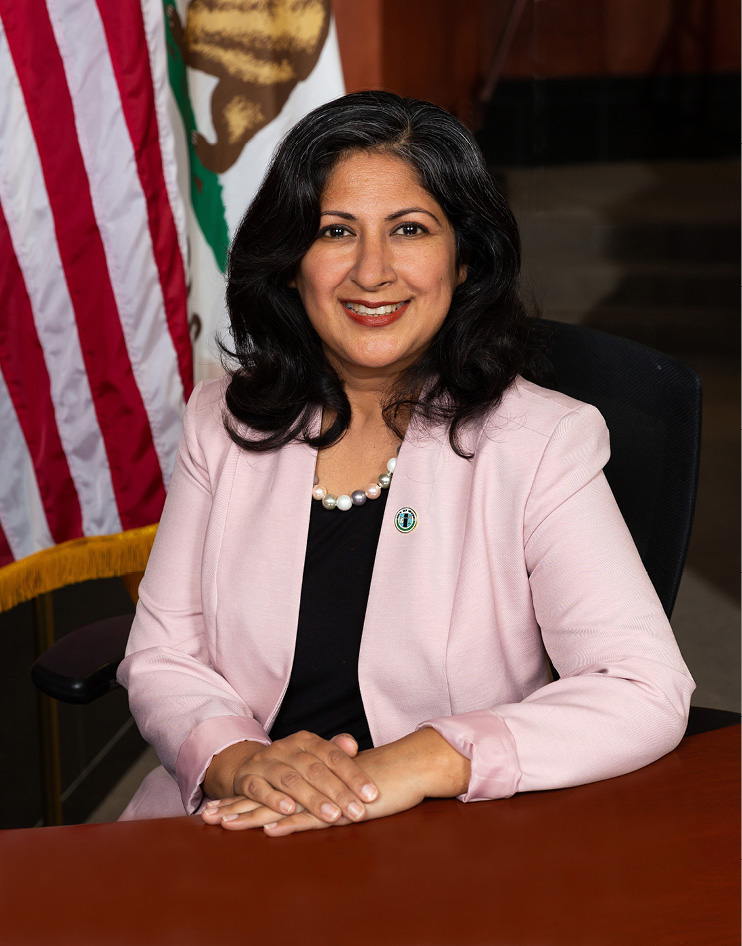 Mayor Farrah N. Khan
Mayor of Irvine
Mayor Farrah became the 23rd Mayor of Irvine in November 2020, securing the highest-ever mayoral votes. She shattered barriers as the first woman of color and Muslim woman to lead a major US city. Re-elected
in 2022. Khan, who started in biotech, focuses on innovation, safety, climate action, and community wellness. Notably, she led COVID-19 efforts, diversity initiatives, and urban development during her tenure. Khan's dedication is evident in her roles in education and municipal boards. She champions Irvine's progress on a broader stage through affiliations with major city associations.
Court Crowther
Ret. Assistant Dean & Chief of Staff UC Irvine
Court Crowther, a former Peace Corps Volunteer and experimental psychologist, retired after 21 years as a higher education administrator at UC Irvine. He enhanced graduate diversity, managed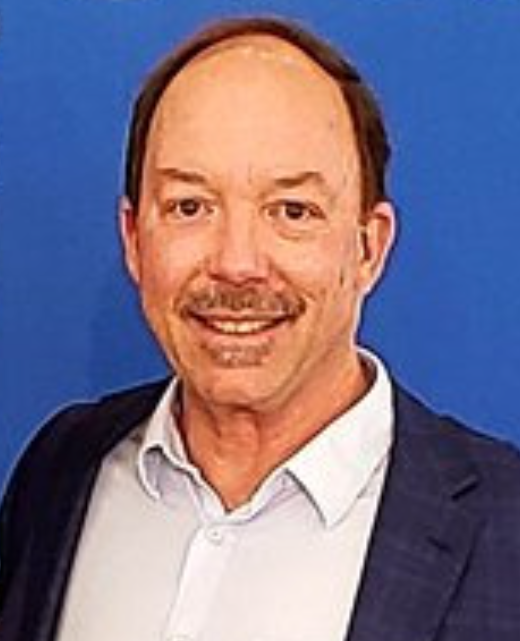 federal grants, and champions marginalized communities through FentanylSolution.org board membership.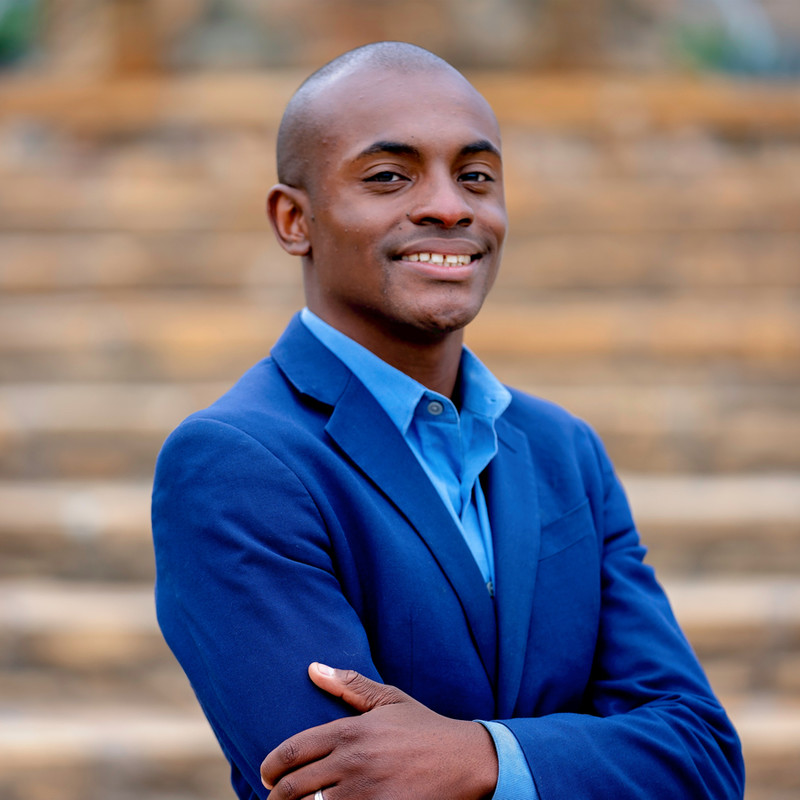 Gabriel Dima-Smith
Public Affairs Strategist
Orange County Power Authority
Gabriel Dima-Smith, a seasoned public affairs strategist at Orange County Power Authority, utilizes a decade's expertise in
steering government relations. With a Public Policy degree from California State University and pursuing a Master's in Public Administration, he's committed to preventing tragic fentanyl-related losses following the loss of his closest friend in 2021.
Matt Markley
IT/ Cybersecurity Leader/Mentor
Matt Markley, an IT and cybersecurity veteran of 25+ years, holds a master's in Information Systems and advanced InfoSec certifications. Beyond his tech career, he pursued his initial passion—teaching.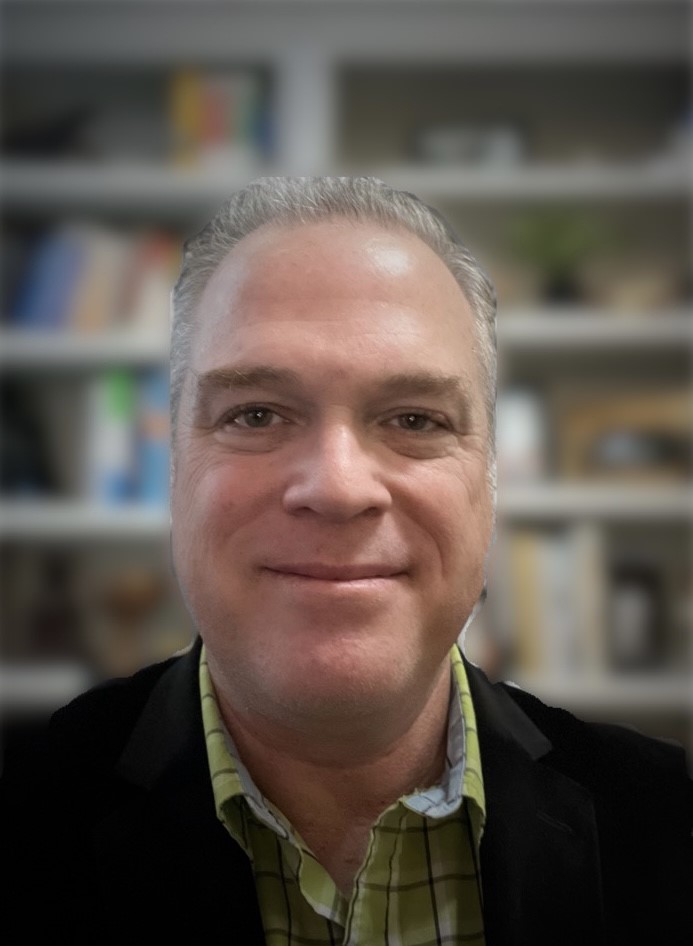 In 2022, he tragically lost his beloved 18 year-old, Jax, to counterfeit pills, fueling his mission to combat opioid crises, dismantle stigmas, and found Justice for Jax, focusing on empathy and analytics in this battle.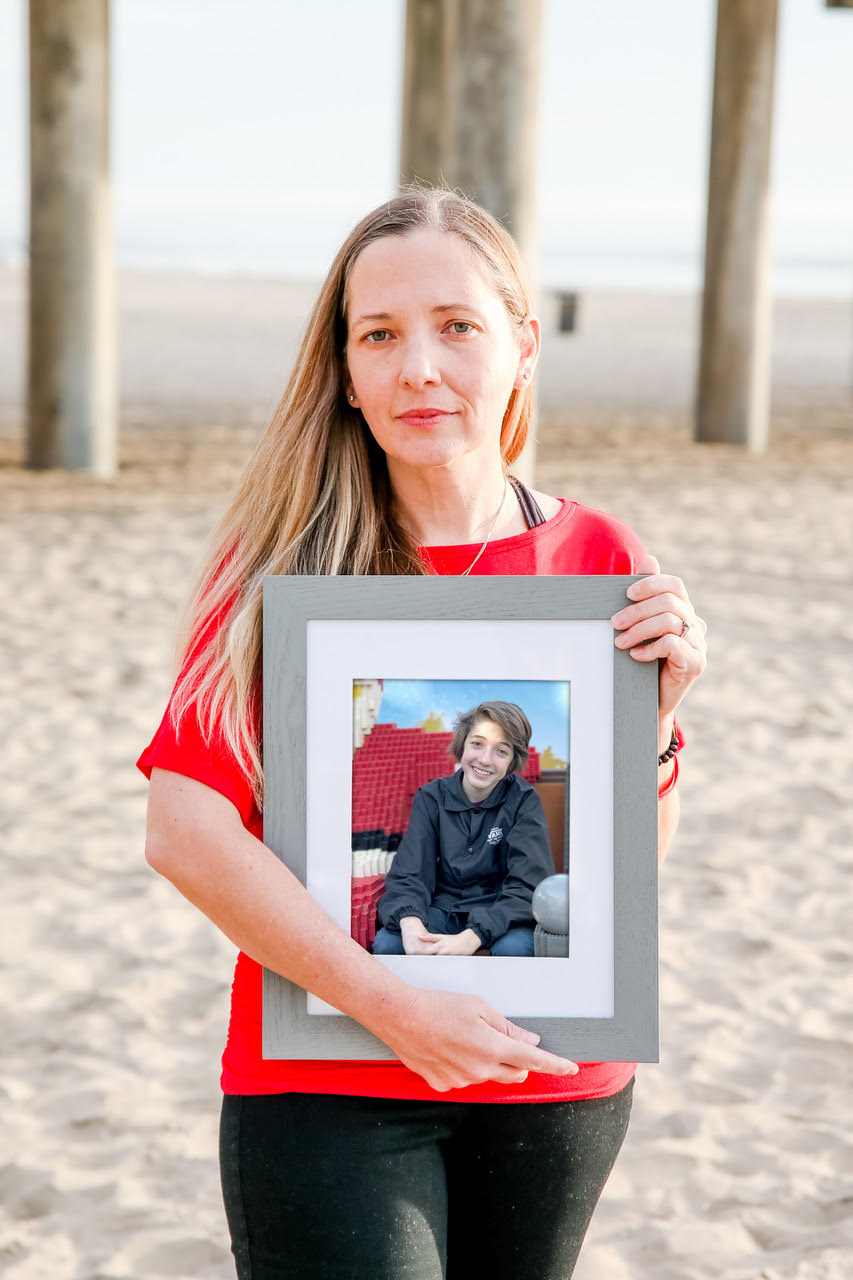 Amy Neville
Mother & Activist
Amy Neville is a California mother whose 14-year-old son died of fentanyl poisoning from a counterfeit pill that was purchased on Snapchat. She tirelessly gives talks and testifies by sharing their story.

Raising Fentanyl Awareness in Anaheim: Voices for Awareness and Facing Fentanyl Concert and Car Show

On Saturday, May 20th, 2023, Anaheim, California witnessed a remarkable event aimed at raising awareness about the devastating impact of fentanyl addiction. The Voices for Awareness and Facing Fentanyl Concert and Car Show, hosted by Anthony "Elvis" Beltran, brought together individuals, organizations, and communities to address the growing concern of fentanyl abuse and its life-threatening consequences. Among the passionate participants was the dedicated team from FentanylSolution.org, who actively contributed to the event's success.
Uniting Through Music, Speakers, and Naloxone Distribution:
The event showcased a diverse range of activities that captivated attendees and created an environment of support and understanding. Live music performances by Chill Aguilar, Migs Whiskey, and Swinging Johnny added an uplifting spirit to the event, bringing people together through the power of music. Alongside the lively tunes, attendees shared their experiences and knowledge, shedding light on the harrowing realities of fentanyl addiction and its impact on individuals, families, and communities with FentanylSolution.org.
One of the critical initiatives undertaken during the event was the distribution of naloxone, a life-saving medication used to reverse opioid overdoses. Various organizations, including FentanylSolutions.org, provided naloxone kits, Kloxxado, with a unique addition – custom naloxone clip-on pouches, making access to this crucial medication even more convenient. This effort aimed to equip individuals with the means to save lives in the event of a fentanyl overdose.
Empowering Families and Sharing Stories:
The event proved to be a powerful platform for families and individuals impacted by fentanyl addiction to share their stories. Many attendees were recovering from fentanyl addictions themselves or had lost loved ones to fentanyl poisoning. The event provided them with an opportunity to voice their experiences, raising awareness about the factors that contribute to fentanyl addiction.
One significant takeaway from the event was the ease with which individuals can fall into addiction due to legitimate injuries and the subsequent challenges faced in accessing proper pain management. Issues such as discontinued prescriptions, the high cost of medication, or a loss of insurance coverage can inadvertently push individuals towards the dangerous black market, where fentanyl is increasingly prevalent. The harrowing truth is that what starts as a legitimate need for pain relief can quickly spiral into a life-threatening addiction.
Contributing to the Fight against Fentanyl: Janice M. Celeste, the President & CEO of FentanylSolution.org and board member, Tina Burke, actively participated in raising awareness about fentanyl addiction. They engaged in interviews with DopeSick for their documentaries, lending FentanylSolution.org's expertise and insights to highlight the urgent need for comprehensive solutions to tackle this crisis. By sharing their knowledge and experience, Celeste and Burke played an instrumental role in amplifying the voices of those affected by fentanyl addiction and working towards meaningful change.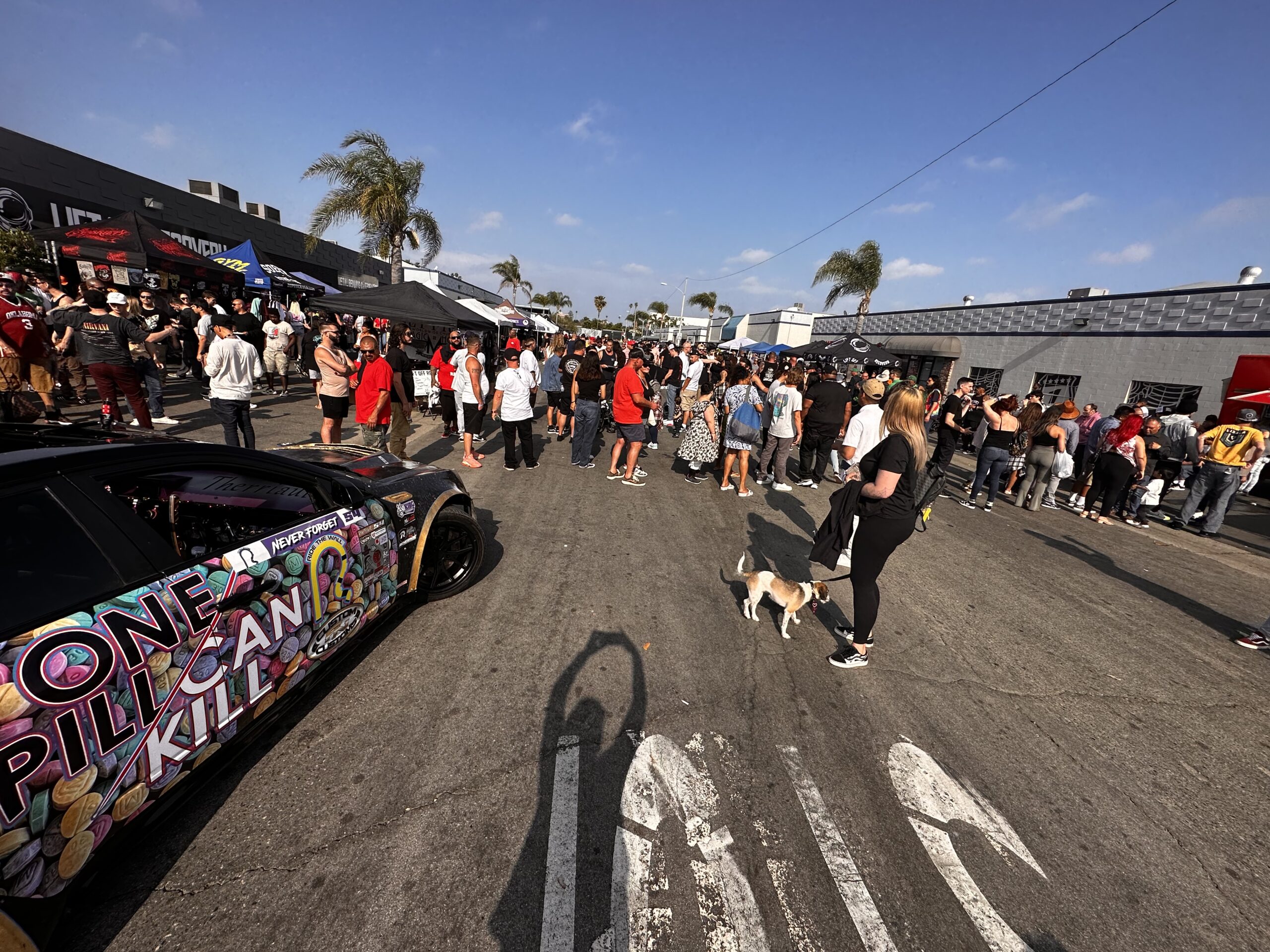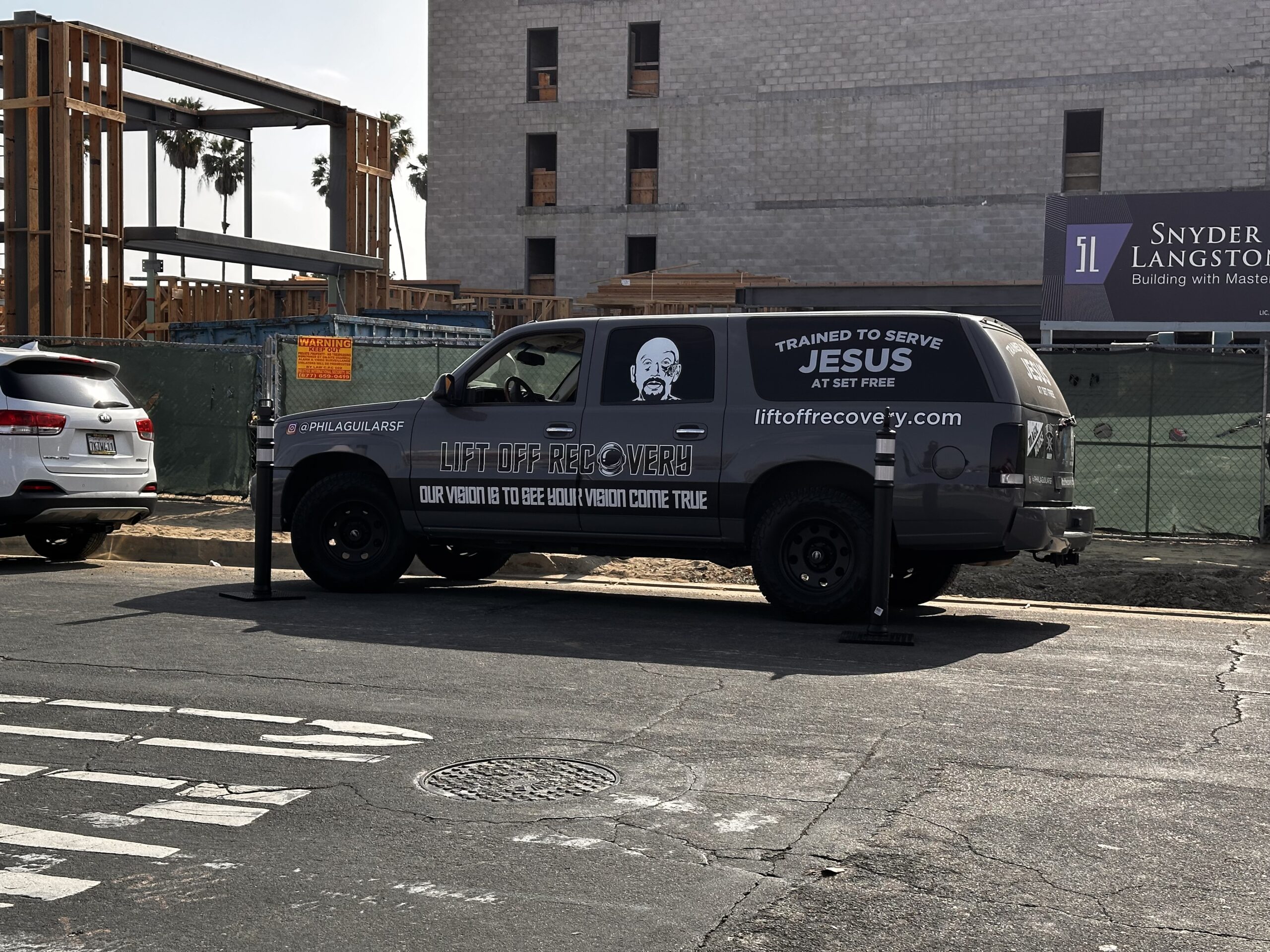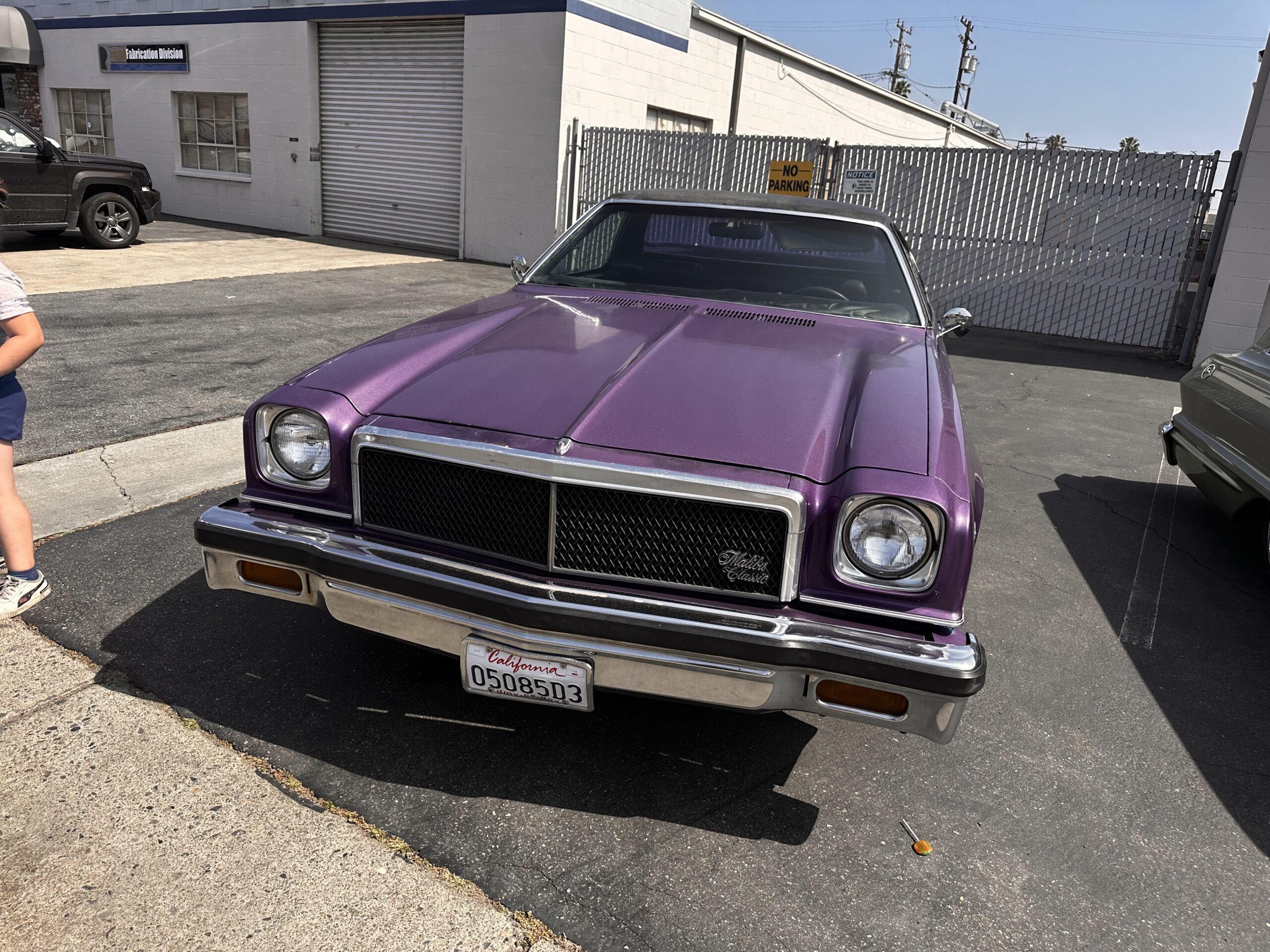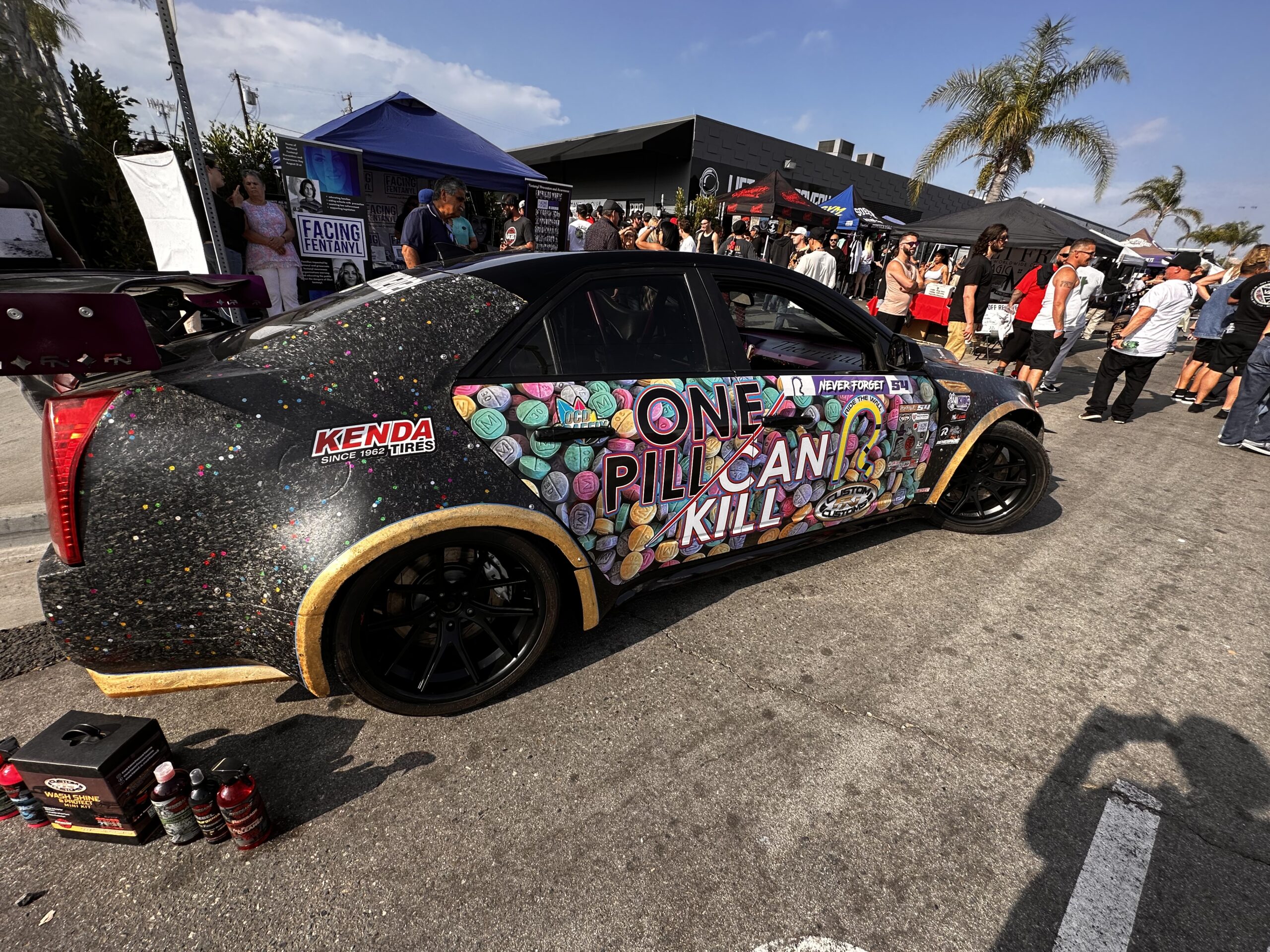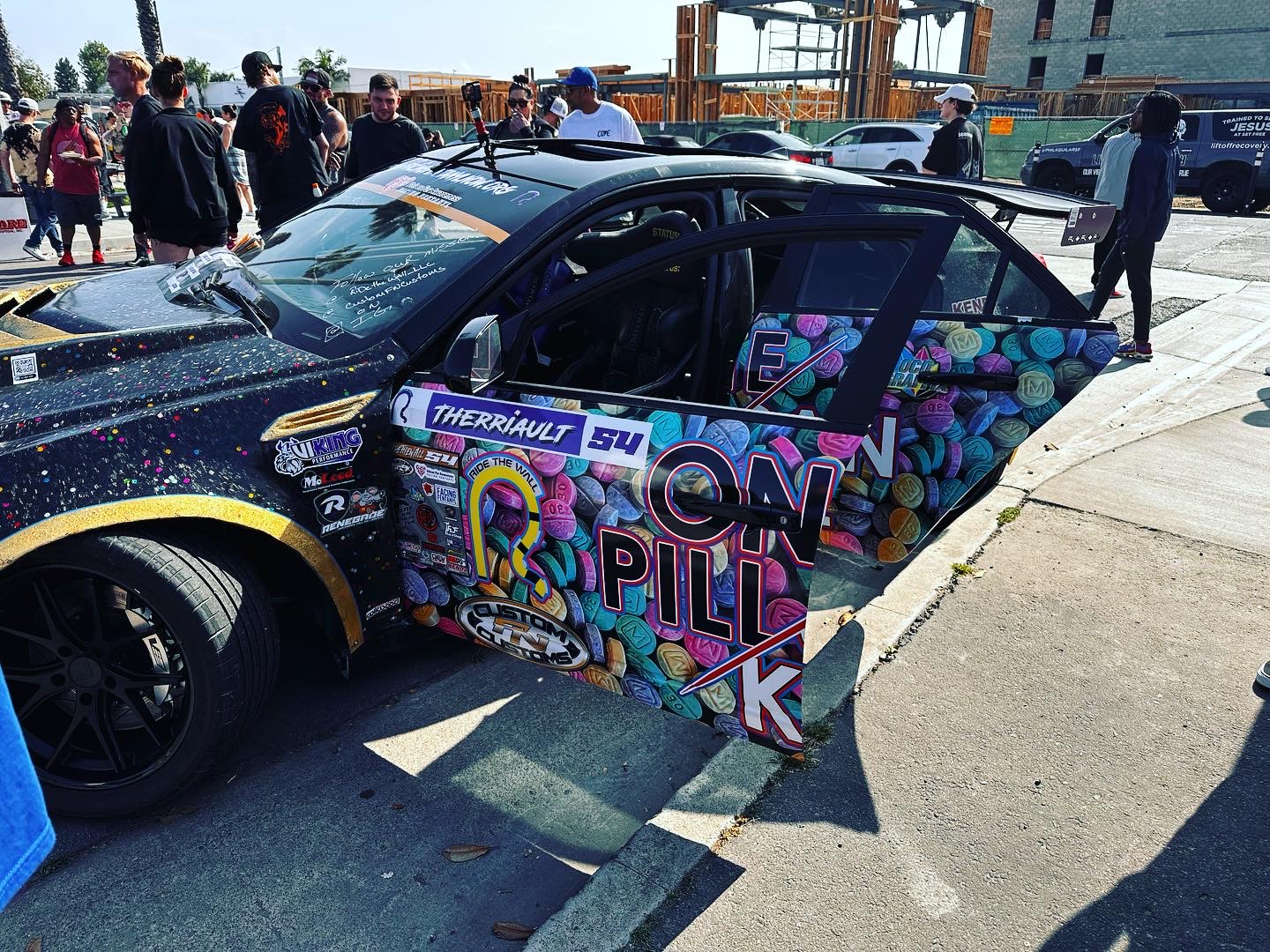 Moving forward, it is crucial to build upon the success of this event and continue to bring organizations together as a united front to fight the war against fentanyl. By working together, organizations can raise awareness, provide support, and ultimately save lives.
---
Empowering Community Resilience: FentanylSolution.org Takes Center Stage at OC Pride Parade and Festival
On Saturday, June 24th, 2023, Downtown Santa Ana was filled with vibrant energy as OC Pride, a non-profit LGBTQ+ organization, organized the Brilliant Resilience Pride Festival and Parade. The event was a true testament to unity, and the performances electrified the atmosphere.
It was an immense source of pride for us to champion our cause and distribute hundreds of our 'Stop Fentanyl Packs'. Each pack contains 2 doses of naloxone and 2 fentanyl test strips to festival attendees.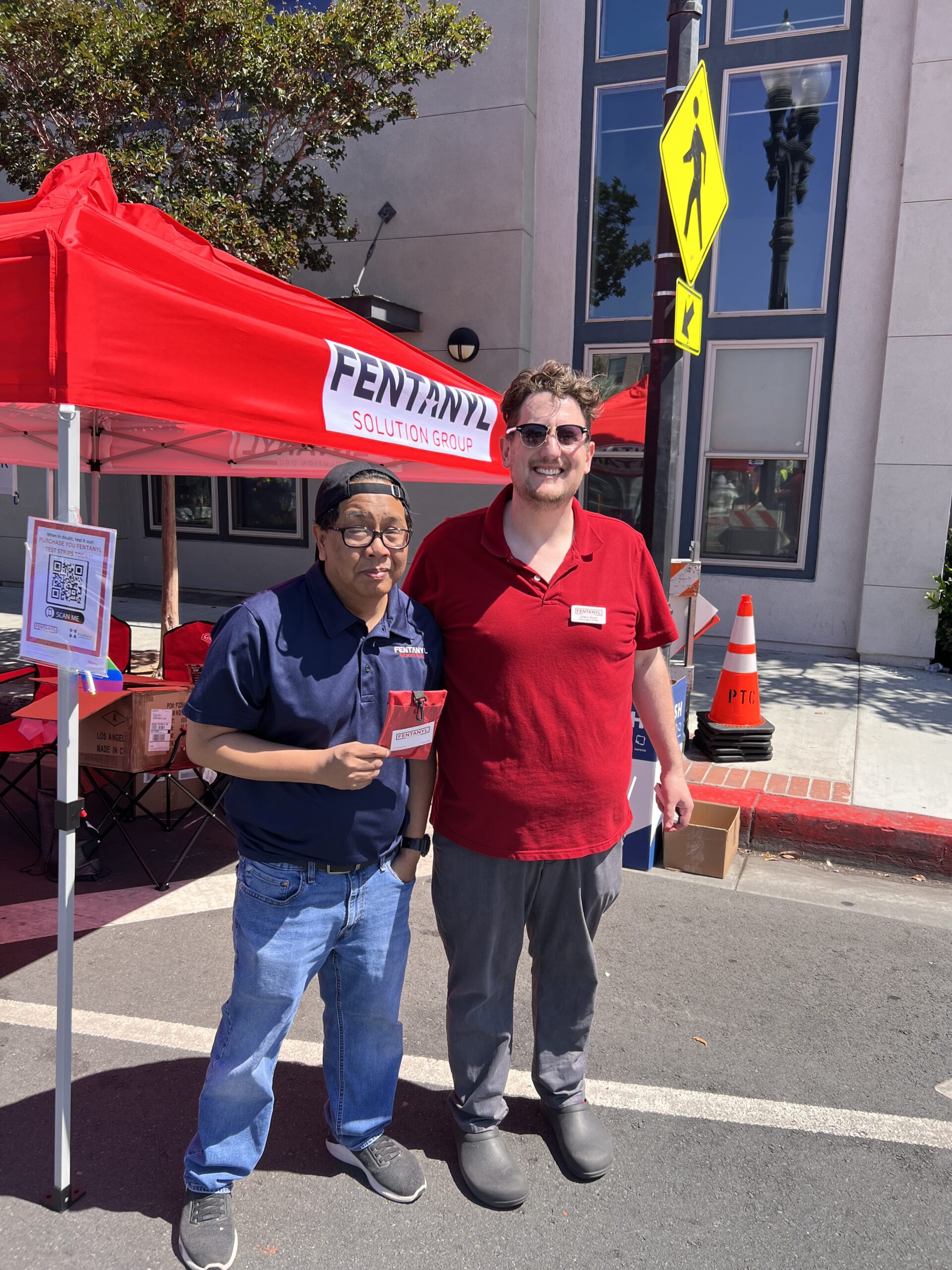 As we stood in solidarity with the LGBTQ+ community, we were overwhelmed by the outpouring of support we received in return.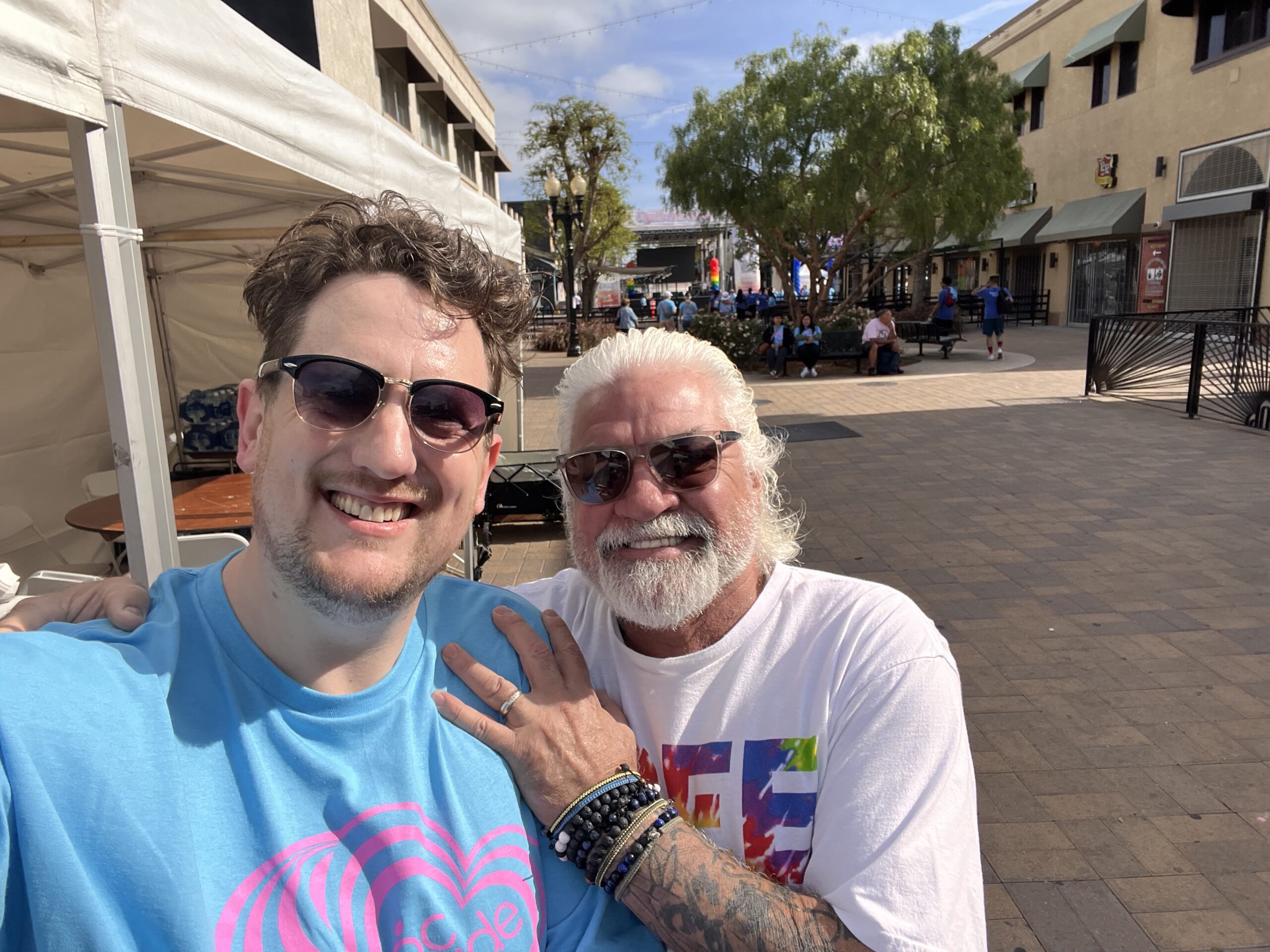 Countless people shared their heart-wrenching 'fentanyl stories' of losing loved ones—mothers, fathers, siblings, daughters, sons, and friends—to illicit fentanyl poisonings. The fentanyl crisis has permeated the lives of almost every individual in some manner or another.
The time for action is now. Let us raise awareness, disseminate information, and ensure that naloxone and fentanyl test strips remain easily accessible. If you find yourself in need, seek help. Ask us to host a 'Save-a-Life Lunch & Learn' – a training in which we go over the dangers of illicit fentanyl, how to use naloxone and provide Stop Fentanyl Packs. If you would like to purchase fentanyl test strips for yourself, your friends, family or community, check out this link, WiseBatch Fentanyl Test Strips. You can also be a volunteer and become either a trainer or ambassador. Please reach out to us at info@fentanylsolution.org. Together, we can make a difference.
Join us in our crucial mission to save lives from the fentanyl crisis and drive impactful awareness. Your donation today will make a significant difference!
---
This article includes an affiliate link.

Christian's Angelversary – July 19

On Wednesday, July 19, 2023, friends and family showed their support and comforted Tina Burke. She is one of FentanylSolution.org's board members as well as a Christian's mom. Christian was a 21-year-old victim of fentanyl poisoning 3 years ago on July 19, 2020.

He was a senior at the University of Arizona, relishing the summer season back at home in Mission Viejo. A testament to his work ethic and determination, he understood the value of hard work and its rewards. From his
experience as a quarterback and wide receiver for his hometown teams to his devoted studies, he often witnessed the fruits of his labor.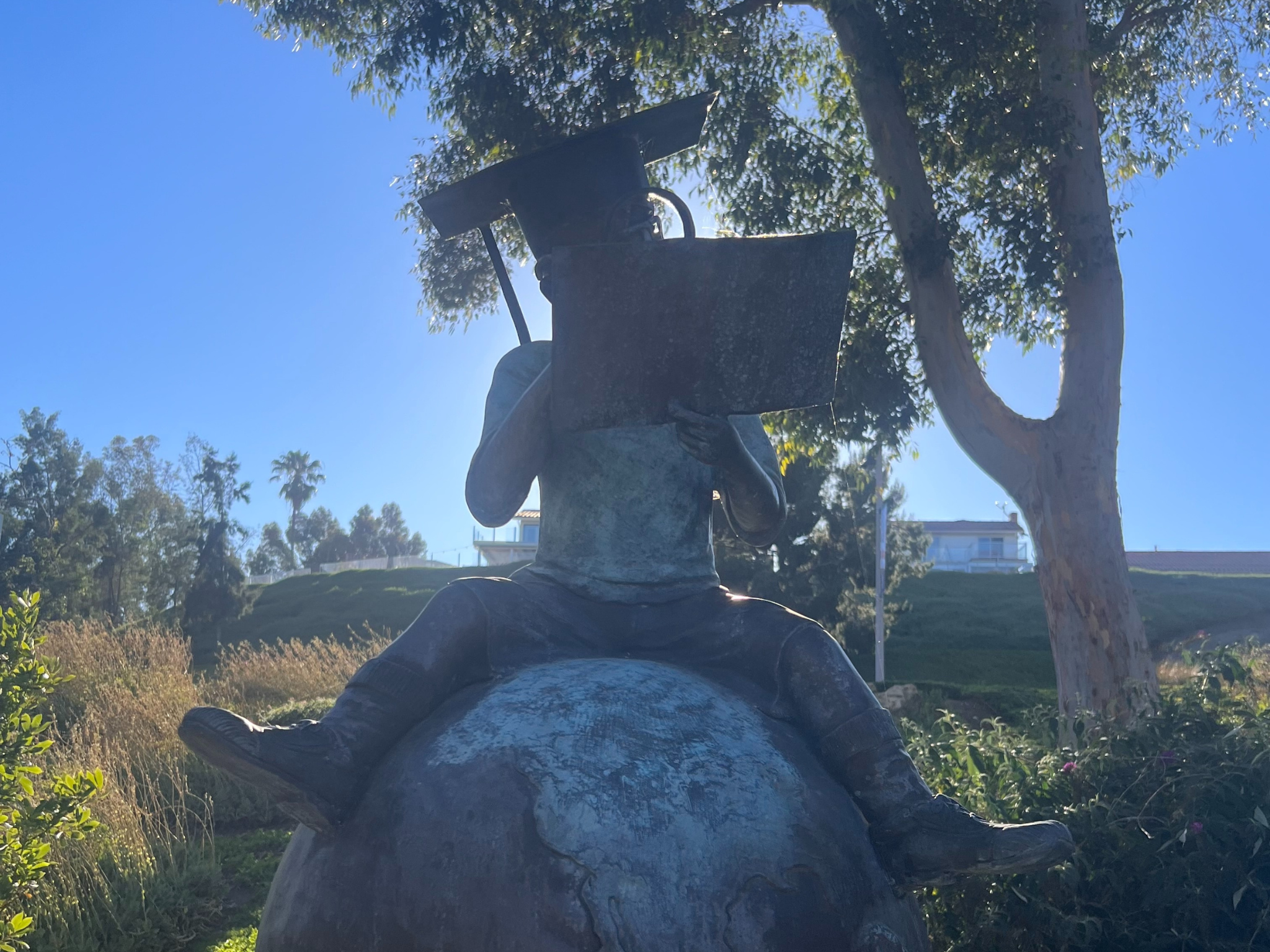 Yet, Christian's vibrant persona transcended his diligent nature. His presence illuminated any room, captivating others with his spirited personality. People were naturally drawn to him, enchanted by his infectious laughter and captivating smile, which exuded love and joy.
Tragically, on July 19, 2020, Christian's life took an abrupt and devastating turn.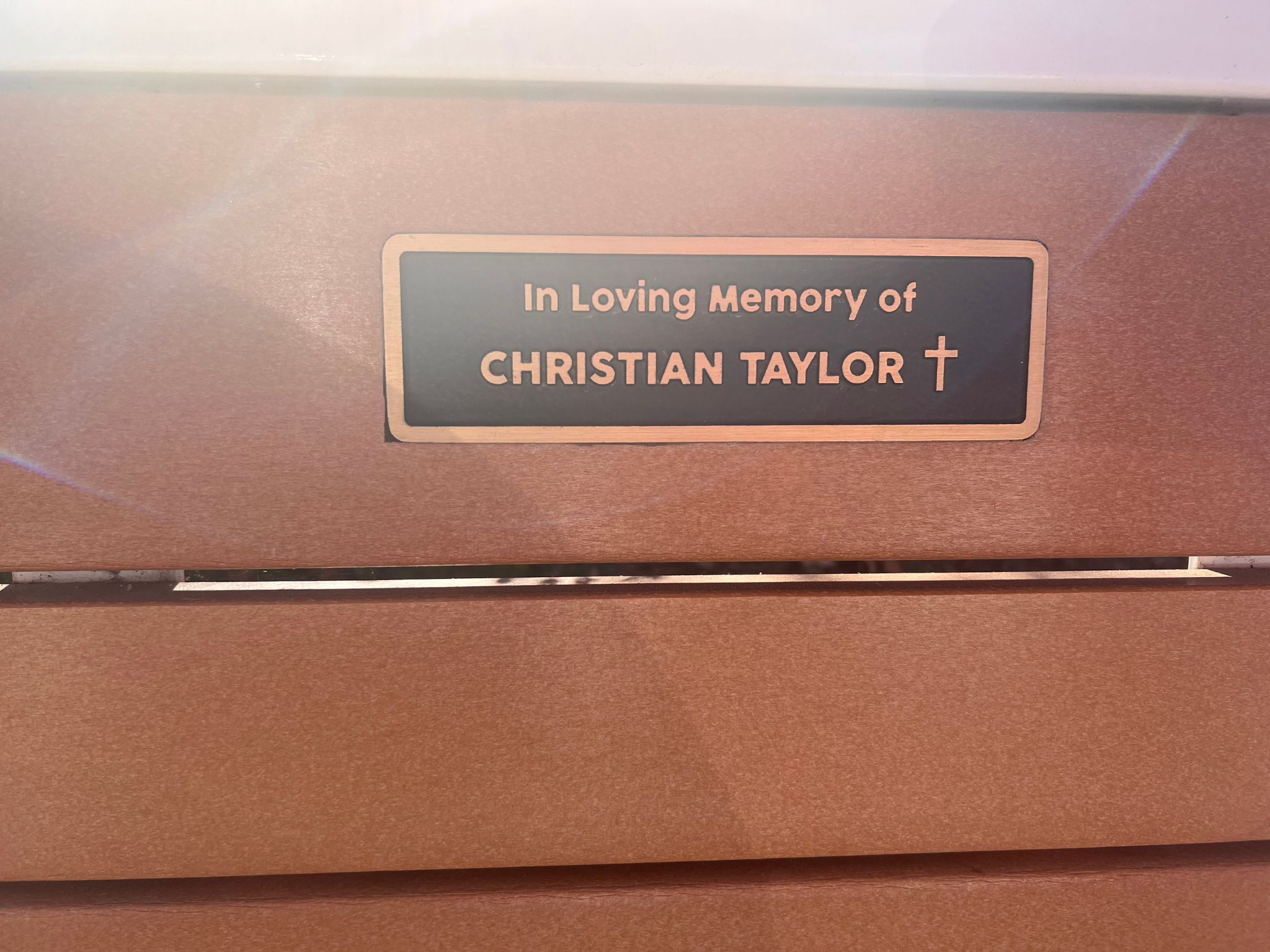 He purchased and consumed a Percocet, unaware that it was a counterfeit pill containing a lethal combination of fentanyl and acetaminophen. Within moments, this beloved 21-year-old cherished son, brother, boyfriend, athlete, and college student, lost his life due to the consumption of a single fake pill.
Join us in our crucial mission to save lives from the fentanyl crisis and drive impactful awareness. Your donation today will make a significant difference!