Craft Boxing Club Partners with FentanylSolution.org for "Fight Fentanyl" Fundraiser on October 7th
---
NEWS PROVIDED BY
September 20, 2023, 20:05 GMT
---
Craft Boxing Club and FentanylSolution.org unite for a pivotal fundraiser on October 7th, addressing the escalating fentanyl crisis in America.
CALABASAS, CALIFORNIA, UNITED STATES, September 20, 2023 /EINPresswire.com/ — The alarming rise of fentanyl poisonings has spurred Craft Boxing Club, owned by George Foreman III, into action. In collaboration with FentanylSolution.org, a dedicated non-profit organization focused on combating the dangers of fentanyl poisonings, the boxing gym will host
Contact
Daniel de Castellane
de Castellane Creative
+1 9494094700
email us here
"Fight Fentanyl" on October 7th. This event is dedicated to raising both awareness and crucial funds to address this urgent health crisis.

FentanylSolution.org's mission revolves around education, awareness, and advocacy. They aim to protect individuals from the risks of fentanyl-contaminated substances and provide resources and support for those affected by the epidemic.

Fentanyl, a substance alarmingly potent, has become the leading cause of death for Americans aged 18-45. In 2022, California witnessed its highest number of fatalities due to fentanyl, with 6,095 lives tragically cut short. This equates to 117 Californians every week. On a national scale, the statistics are equally harrowing, with 250 deaths reported daily.

The threat of fentanyl isn't isolated to those struggling with addiction. A significant number of counterfeit pills on the market are tainted with fentanyl, endangering unsuspecting individuals, including teenagers.

Janice M. Celeste, the President & CEO of FentanylSolution.org, remarked, "The challenge we face is monumental, but with community engagement and support, we can turn the tide. This event symbolizes our collective effort to combat this crisis."

The "Fight Fentanyl" event at Craft Boxing Club promises to be more than just an awareness campaign. Attendees will have the opportunity to participate in workout classes, savory food, and gain essential knowledge about the perils of fentanyl.

As FentanylSolution.org and Craft Boxing Club join forces to combat the fentanyl crisis, they urge the community to be a part of this vital cause. Your contribution can make a significant difference in the fight against this epidemic, helping to fund educational initiatives, advocacy efforts, and community outreach programs. – Donate Now

Event Details:
– Date: Saturday, October 7
– Time: 9 am – 1 pm
– Venue: Craft Boxing Club, 26662 Agoura Rd, Calabasas, CA 91302
– RSVP and Additional Information: Tinyurl.com/FightFentanyl
– Media Contact: Daniel de Castellane, 949 413 9131, daniel@decastellanecreative.com

Daniel de Castellane
de Castellane Creative
+1 9494094700
email us here

Addressing the Fentanyl Crisis with Janet Nguyen

In this "The Fentanyl Solution" podcast episode, Senator Nguyen shares her personal motivation for fighting the fentanyl crisis, emphasizing the need to protect children and young adults from its dangers.
The discussion then pivots to the formidable hurdles faced in Sacramento when endeavoring to pass legislation aimed at addressing the fentanyl crisis. Within this

discourse, they delve into distinguishing between overdose cases and instances where children and teenagers unknowingly ingest fentanyl.

Furthermore, the imperative need for comprehensive legislation is explored, as well as the severe repercussions for those engaged in fentanyl trafficking.

Additionally, Senator Nguyen underscores the significance of observing Fentanyl Awareness Days on both federal and state levels. She fervently encourages parents, grandparents, and all concerned individuals to initiate conversations about fentanyl and its inherent dangers, underscoring the pivotal role of spreading awareness in safeguarding communities.

Join us in our crucial mission to save lives from the fentanyl crisis and drive impactful awareness. Your donation today will make a significant difference!

Free Fentanyl-Related Community Reference Aid Resources

The opioid crisis has taken a devastating toll on communities across the United States, and Southern California is no exception. To combat the rising threat of fentanyl-related overdoses, the Joint Regional Intelligence Center (JRIC), in partnership with the Overdose Response Strategy (ORS), has undertaken a comprehensive landscape analysis.
This analysis spans seven counties in Southern California, including Los Angeles, Orange, Riverside, San Bernardino, San Luis Obispo, Santa Barbara, and Ventura County.
To identify and provide access to free services for those in need of fentanyl test strips, naloxone, and prevention/treatment services.
The opioid crisis has grown increasingly dire in recent years, with fentanyl emerging as a particularly lethal component of this epidemic. Fentanyl is a synthetic opioid that is 50 to 100 times more potent than morphine, making it a significant contributor to opioid-related overdoses. To address this crisis, it is imperative to provide resources and support to those at risk and their communities.
The landscape analysis is a pioneering effort to map out the availability of free services related to fentanyl across Southern California. This initiative aims to bridge the gap between individuals in need and the essential resources required for their safety and recovery. The seven counties covered by the analysis represent a substantial portion of the region's population, making this endeavor all the more significant.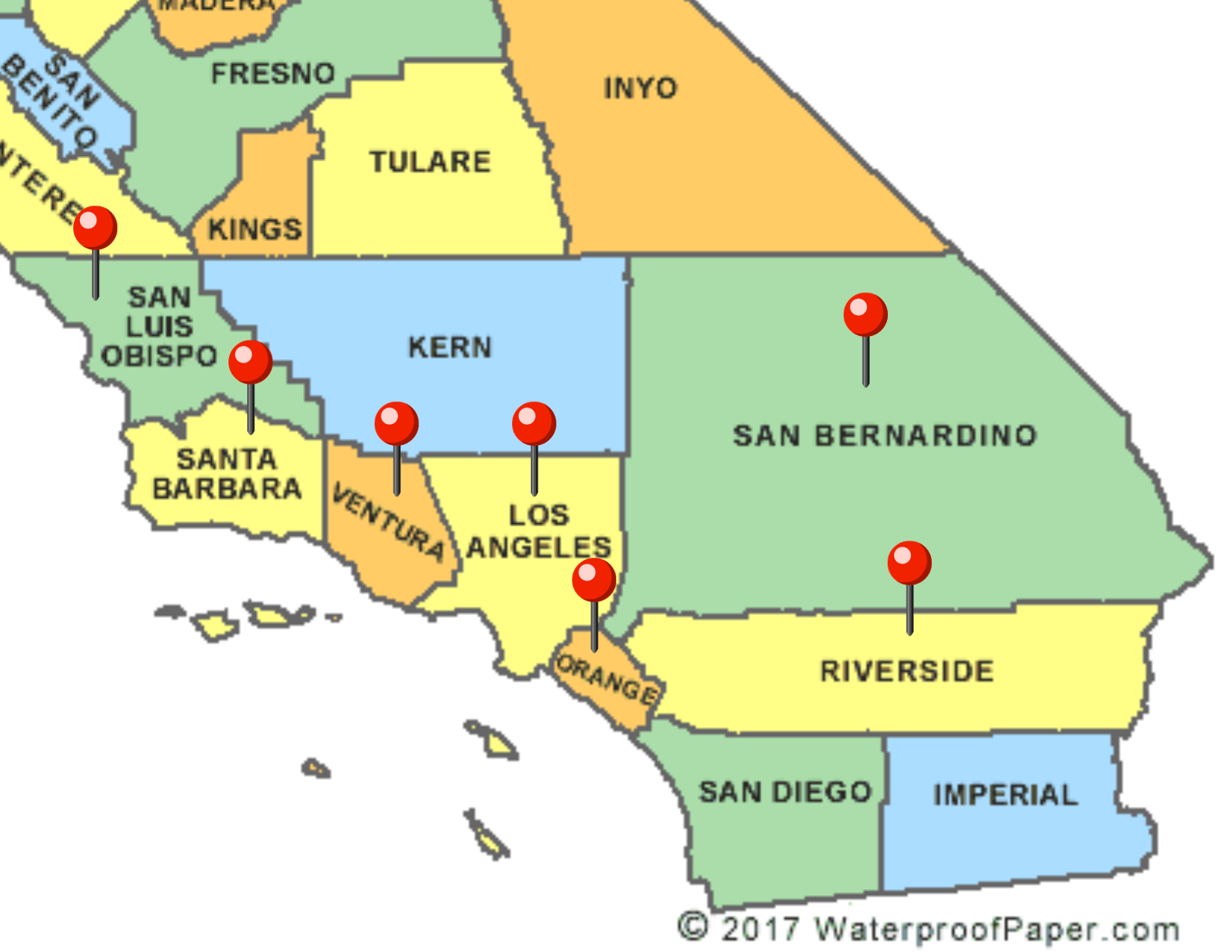 Recognizing the diversity of the Southern California population, the JRIC and ORS have gone the extra mile by providing resources in both English and Spanish. This inclusivity ensures that language barriers do not hinder individuals from accessing life-saving assistance. Whether you speak English or Spanish, these resources are readily available to you, reaffirming the commitment to leaving no one behind in the battle against opioid addiction. By clicking on a specific county and version, users can access a one-page list of free fentanyl resources.
The opioid crisis is an ever-evolving challenge. These resources will be updated every six months. This commitment to ongoing improvement ensures that individuals and organizations can rely on accurate and up-to-date information when assisting those in need.
By identifying and sharing these resources, we empower individuals and organizations to take action, save lives, and build healthier communities. Together, we can make a difference in the fight against fentanyl poisonings.
Join us in our crucial mission to save lives from the fentanyl crisis and drive impactful awareness. Your donation today will make a significant difference!