Coolio's Cause of Death Revealed as Fentanyl Overdose: Latest Victim of Opioid Epidemic

Grammy Award-winning rapper, Coolio's cause of death has been revealed as a fentanyl overdose, according to a recent report by CNN and The New York Times. The rapper, whose real name is Artis Leon Ivey Jr., passed away on September 28, 2022, at the age of 59.

The New York Times reported that Coolio had tested positive for fentanyl, a synthetic opioid that is 50 times more potent than heroin, 100 times more potent than morphine (CDC) and has been responsible for a surge in overdose deaths in recent years. The amount of fentanyl detected in Coolio's system was small, but it was determined to be the cause of death, along with coronary artery disease.

Coolio rose to fame in the 90s with hits such as "Gangsta's Paradise," which won a Grammy for Best Rap Performance in 1996. He was also known for his appearances on reality shows such as "Celebrity Big Brother" and "Wife Swap." His death was met with an outpouring of condolences from fans and fellow artists.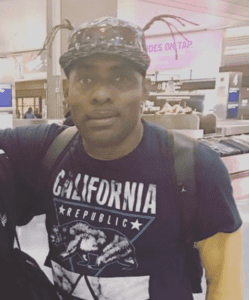 (Source: Instagram @coolio)

So many families including Coolio's have suffered the loss of their loved ones. The revelation of Coolio's fentanyl overdose highlights the ongoing opioid epidemic in the United States, where thousands of people die every year due to opioid-related overdoses (CDC).

Empowering Community Resilience: FentanylSolution.org Takes Center Stage at OC Pride Parade and Festival
On Saturday, June 24th, 2023, Downtown Santa Ana was filled with vibrant energy as OC Pride, a non-profit LGBTQ+ organization, organized the Brilliant Resilience Pride Festival and Parade. The event was a true testament to unity, and the performances electrified the atmosphere.
It was an immense source of pride for us to champion our cause and distribute hundreds of our 'Stop Fentanyl Packs'. Each pack contains 2 doses of naloxone and 2 fentanyl test strips to festival attendees.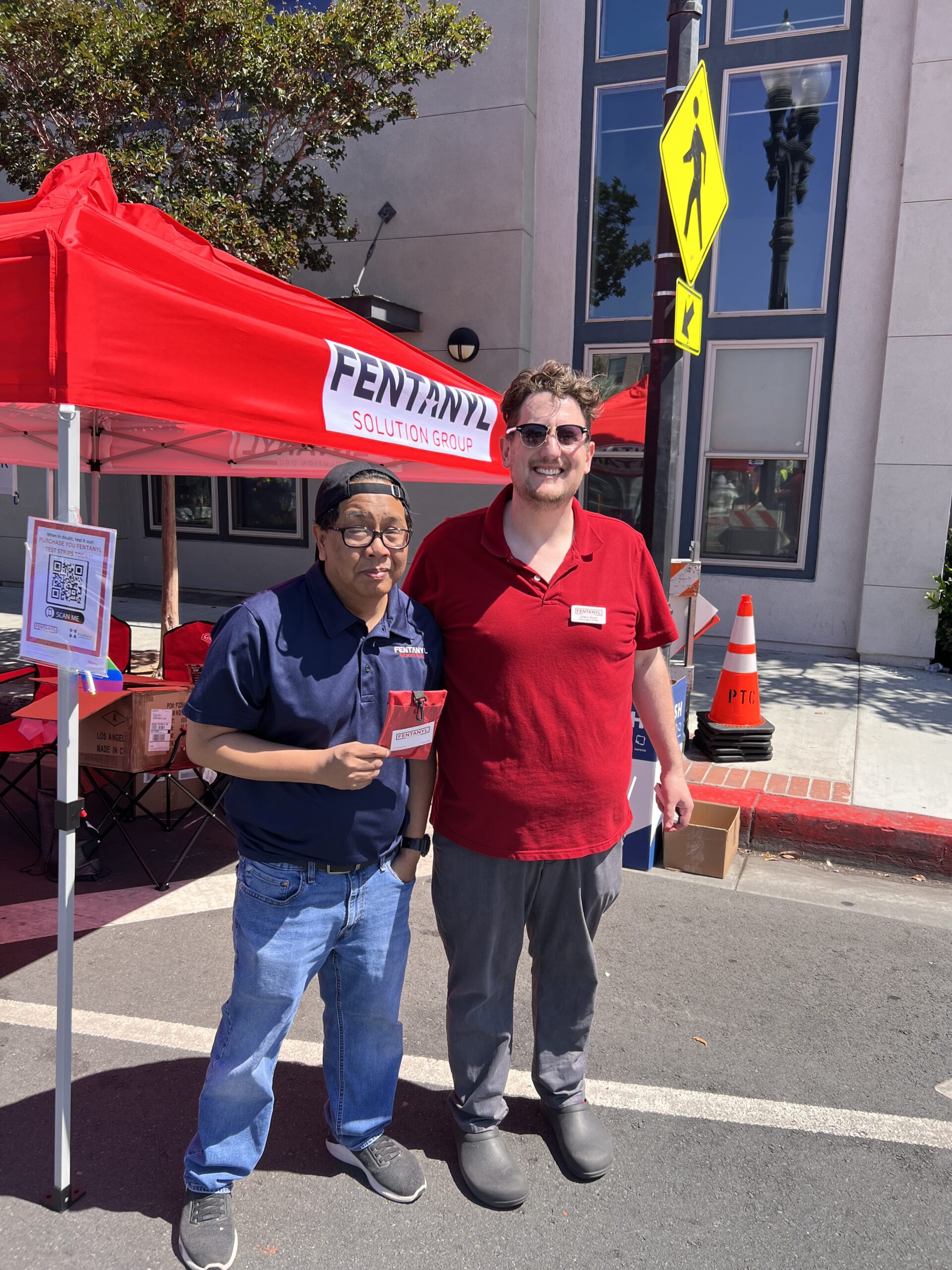 As we stood in solidarity with the LGBTQ+ community, we were overwhelmed by the outpouring of support we received in return.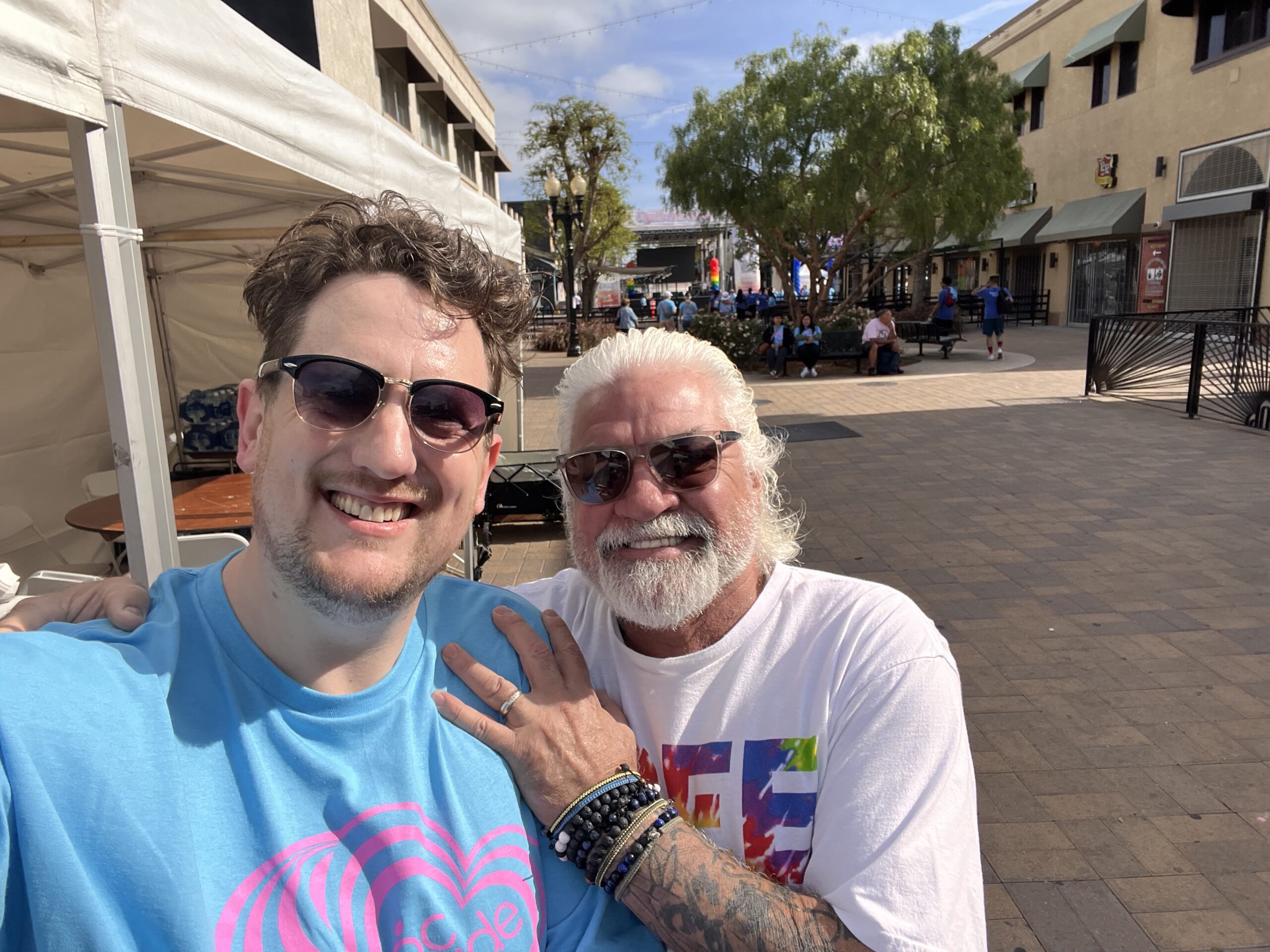 Countless people shared their heart-wrenching 'fentanyl stories' of losing loved ones—mothers, fathers, siblings, daughters, sons, and friends—to illicit fentanyl poisonings. The fentanyl crisis has permeated the lives of almost every individual in some manner or another.
The time for action is now. Let us raise awareness, disseminate information, and ensure that naloxone and fentanyl test strips remain easily accessible. If you find yourself in need, seek help. Ask us to host a 'Save-a-Life Lunch & Learn' – a training in which we go over the dangers of illicit fentanyl, how to use naloxone and provide Stop Fentanyl Packs. If you would like to purchase fentanyl test strips for yourself, your friends, family or community, check out this link, WiseBatch Fentanyl Test Strips. You can also be a volunteer and become either a trainer or ambassador. Please reach out to us at info@fentanylsolution.org. Together, we can make a difference.
Join us in our crucial mission to save lives from the fentanyl crisis and drive impactful awareness. Your donation today will make a significant difference!
---
This article includes an affiliate link.

Craft Boxing Club Partners with FentanylSolution.org for "Fight Fentanyl" Fundraiser on October 7th
---
NEWS PROVIDED BY
September 20, 2023, 20:05 GMT
---
Craft Boxing Club and FentanylSolution.org unite for a pivotal fundraiser on October 7th, addressing the escalating fentanyl crisis in America.
CALABASAS, CALIFORNIA, UNITED STATES, September 20, 2023 /EINPresswire.com/ — The alarming rise of fentanyl poisonings has spurred Craft Boxing Club, owned by George Foreman III, into action. In collaboration with FentanylSolution.org, a dedicated non-profit organization focused on combating the dangers of fentanyl poisonings, the boxing gym will host
Contact
Daniel de Castellane
de Castellane Creative
+1 9494094700
email us here
"Fight Fentanyl" on October 7th. This event is dedicated to raising both awareness and crucial funds to address this urgent health crisis.

FentanylSolution.org's mission revolves around education, awareness, and advocacy. They aim to protect individuals from the risks of fentanyl-contaminated substances and provide resources and support for those affected by the epidemic.

Fentanyl, a substance alarmingly potent, has become the leading cause of death for Americans aged 18-45. In 2022, California witnessed its highest number of fatalities due to fentanyl, with 6,095 lives tragically cut short. This equates to 117 Californians every week. On a national scale, the statistics are equally harrowing, with 250 deaths reported daily.

The threat of fentanyl isn't isolated to those struggling with addiction. A significant number of counterfeit pills on the market are tainted with fentanyl, endangering unsuspecting individuals, including teenagers.

Janice M. Celeste, the President & CEO of FentanylSolution.org, remarked, "The challenge we face is monumental, but with community engagement and support, we can turn the tide. This event symbolizes our collective effort to combat this crisis."

The "Fight Fentanyl" event at Craft Boxing Club promises to be more than just an awareness campaign. Attendees will have the opportunity to participate in workout classes, savory food, and gain essential knowledge about the perils of fentanyl.

As FentanylSolution.org and Craft Boxing Club join forces to combat the fentanyl crisis, they urge the community to be a part of this vital cause. Your contribution can make a significant difference in the fight against this epidemic, helping to fund educational initiatives, advocacy efforts, and community outreach programs. – Donate Now

Event Details:
– Date: Saturday, October 7
– Time: 9 am – 1 pm
– Venue: Craft Boxing Club, 26662 Agoura Rd, Calabasas, CA 91302
– RSVP and Additional Information: Tinyurl.com/FightFentanyl
– Media Contact: Daniel de Castellane, 949 413 9131, daniel@decastellanecreative.com

Daniel de Castellane
de Castellane Creative
+1 9494094700
email us here

Joining Forces Against Fentanyl: Celebrities, Athletes, and Community Leaders Unite for a Vital Cause

The Craft Boxing Club, initially a sanctuary for fitness enthusiasts, has recently undergone a remarkable transformation. It has evolved into a significant focal point in the battle against the fentanyl crisis, an insidious synthetic opioid that surpasses heroin in potency by 50 times.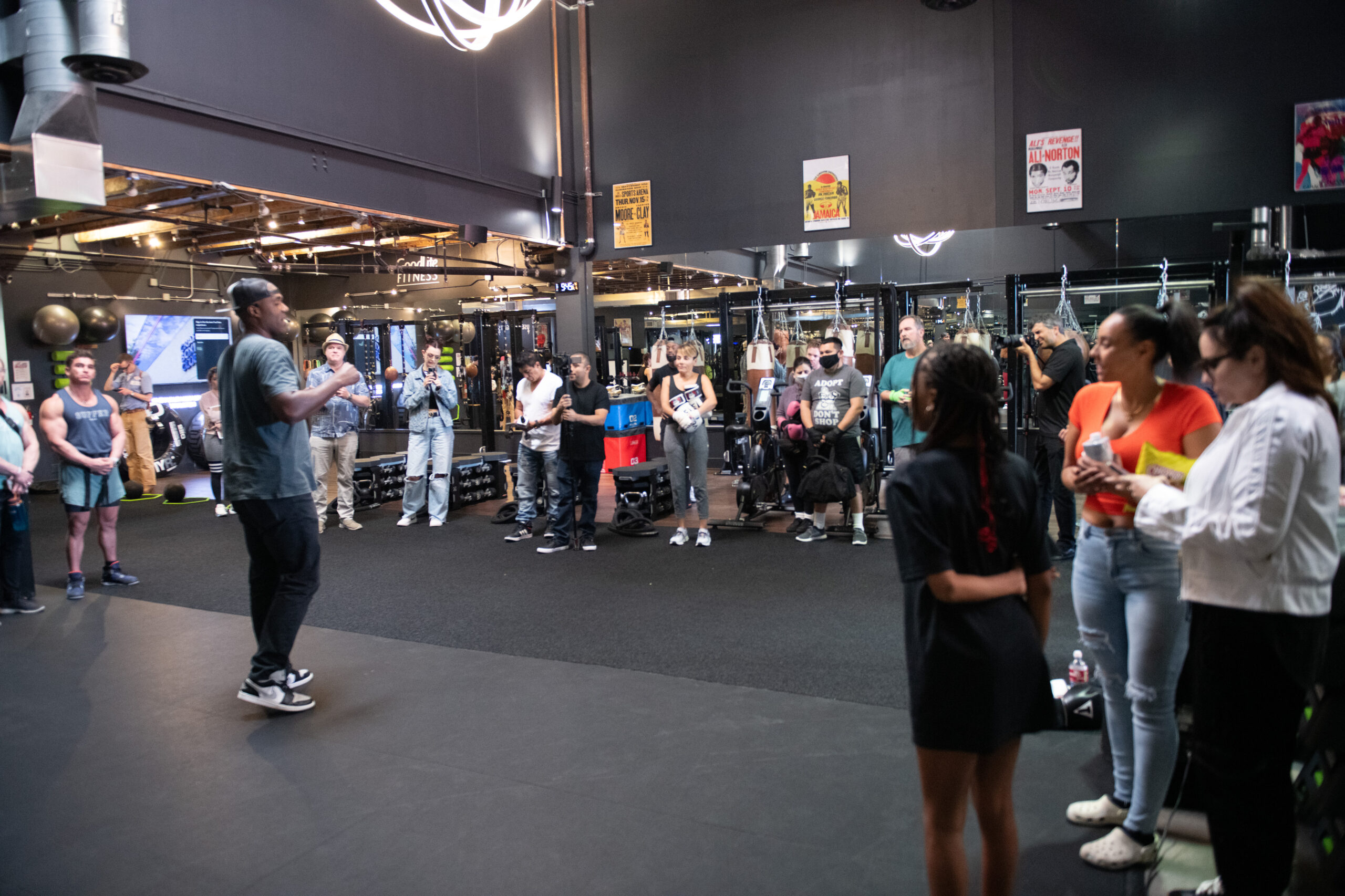 Spearheaded by the 501(c)(3) non-profit organization, FentanylSolution.org, and supported by George Foreman III, the venue brought together a coalition of celebrities, athletes, and community leaders with a shared commitment to combating this lethal epidemic.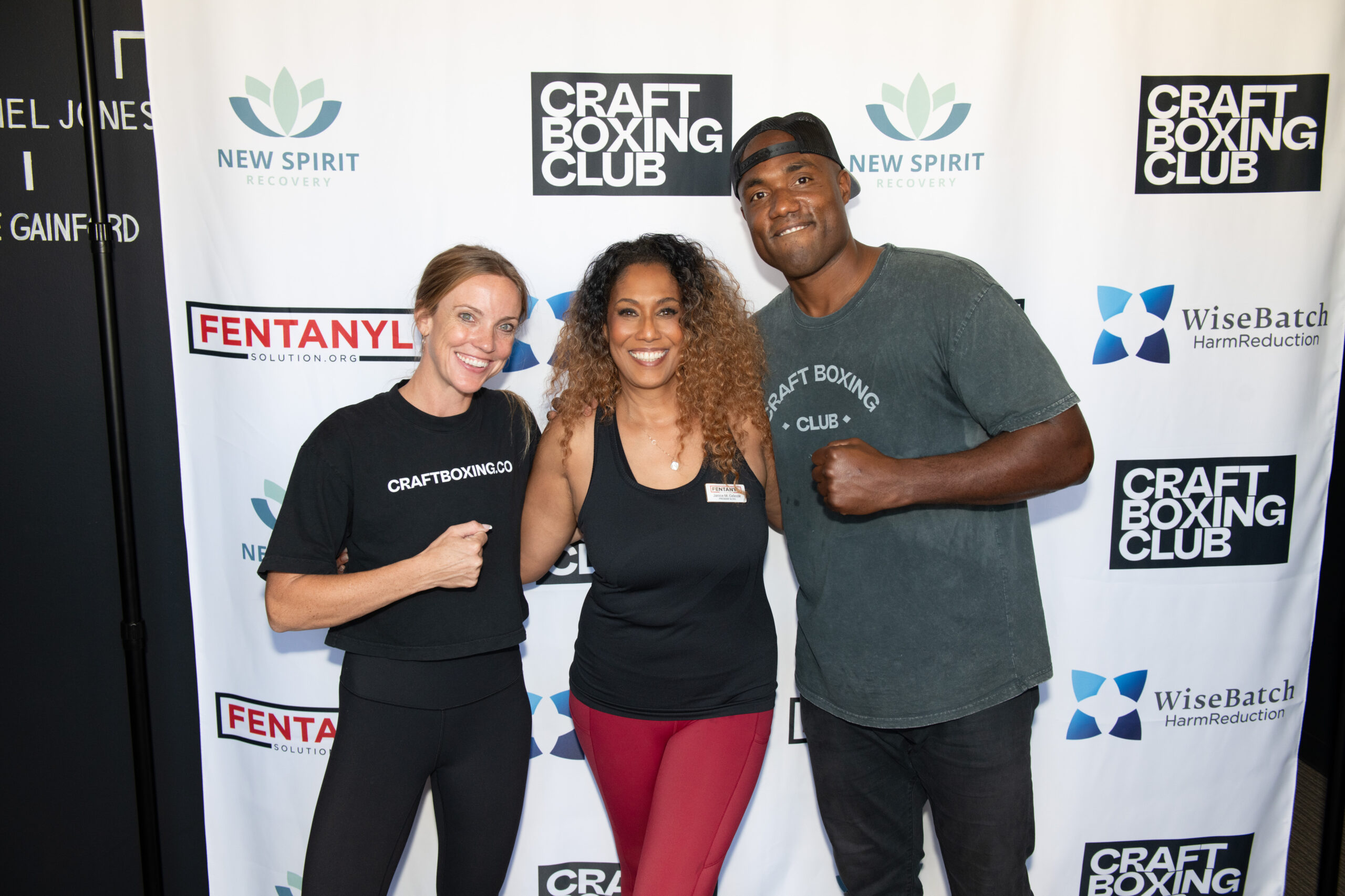 At the forefront of this event, George Foreman III, the owner of the Craft Boxing Club and the son of the legendary boxer, George Foreman, set the tone
for the gathering. He delivered a crucial message: "Fentanyl is everyone's problem, affecting people of all
ages." He seamlessly integrated essential education about the drug into his signature boxing class.
The Stealthy Nature of Fentanyl
Janice M. Celeste, President and CEO of FentanylSolution.org, passionately conveyed the urgency of the situation. "These are not merely harmless pills;
they are lethal traps, often unknowingly passed among friends, at social gatherings, and even within our educational institutions," she stated.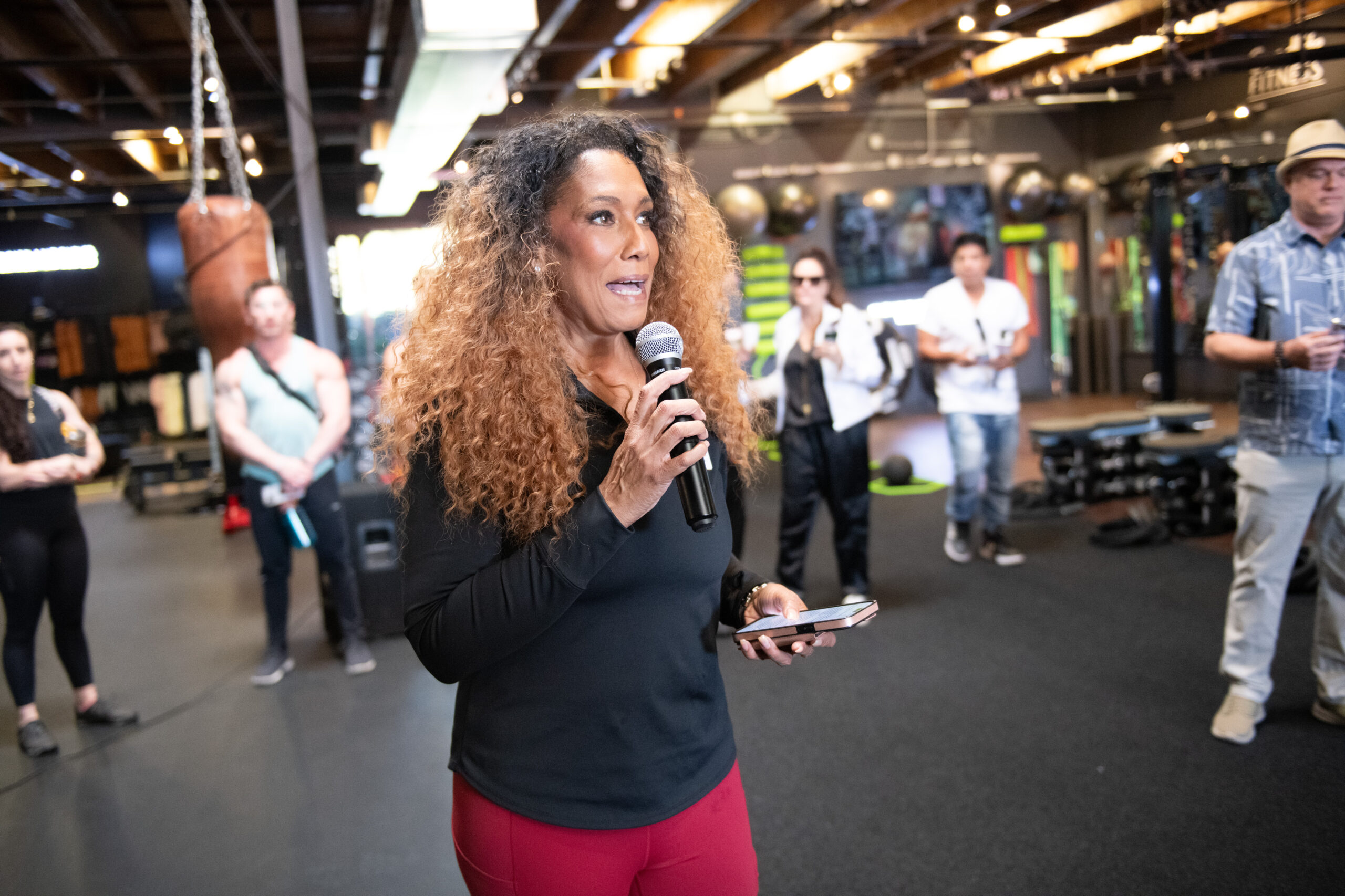 Shane Wood, the Director of Development at FentanylSolution.org, added another critical layer to this
issue, explaining, "Alarmingly, over 75% of these deaths are purely accidental. Naloxone, an antidote for opioid overdoses, can be a lifesaver in these dire situations."
Erica Spiegelman, the Founder and COO of New Spirit Recovery and a key sponsor of the event, emphasized the significance of addressing the root causes of addiction. She highlighted California as ground zero for this crisis, with over 117 lives tragically lost each week due to fentanyl poisoning. Her support for the event underscored the dire need for community involvement and practical education.
NFL veterans Jarrod Bunch and Terry Robiski lent their influential voices to the cause, emphasizing the importance of collective action and community engagement in combating this crisis.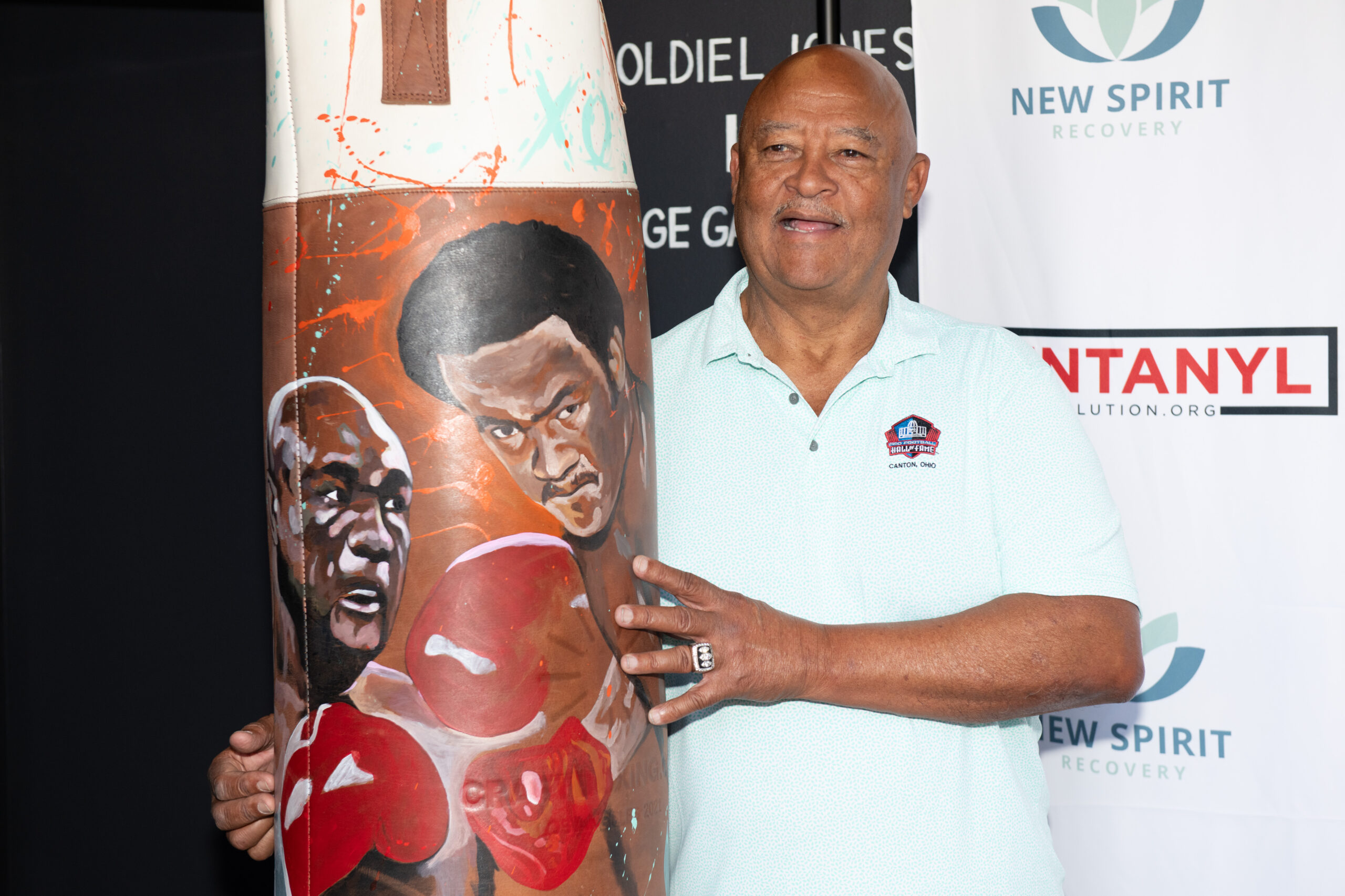 Senator Henry Stern and Assemblymember Jacqui Irwin each graciously awarded Sarah and George Foreman III, Craft Boxing Club, a Certificate of Recognition, in appreciation of their dedication to addressing the fentanyl crisis. Janice also presented a plaque on behalf of FentanylSolution.org as a token of gratitude for allowing such a powerful message to come across in such a powerful way.
More Than Just a Boxing Class
While the attendees engaged in shadowboxing and physical exertion, the atmosphere in the room became increasingly weighty with every statistic and personal story shared. Erica Spiegelman aptly summed up the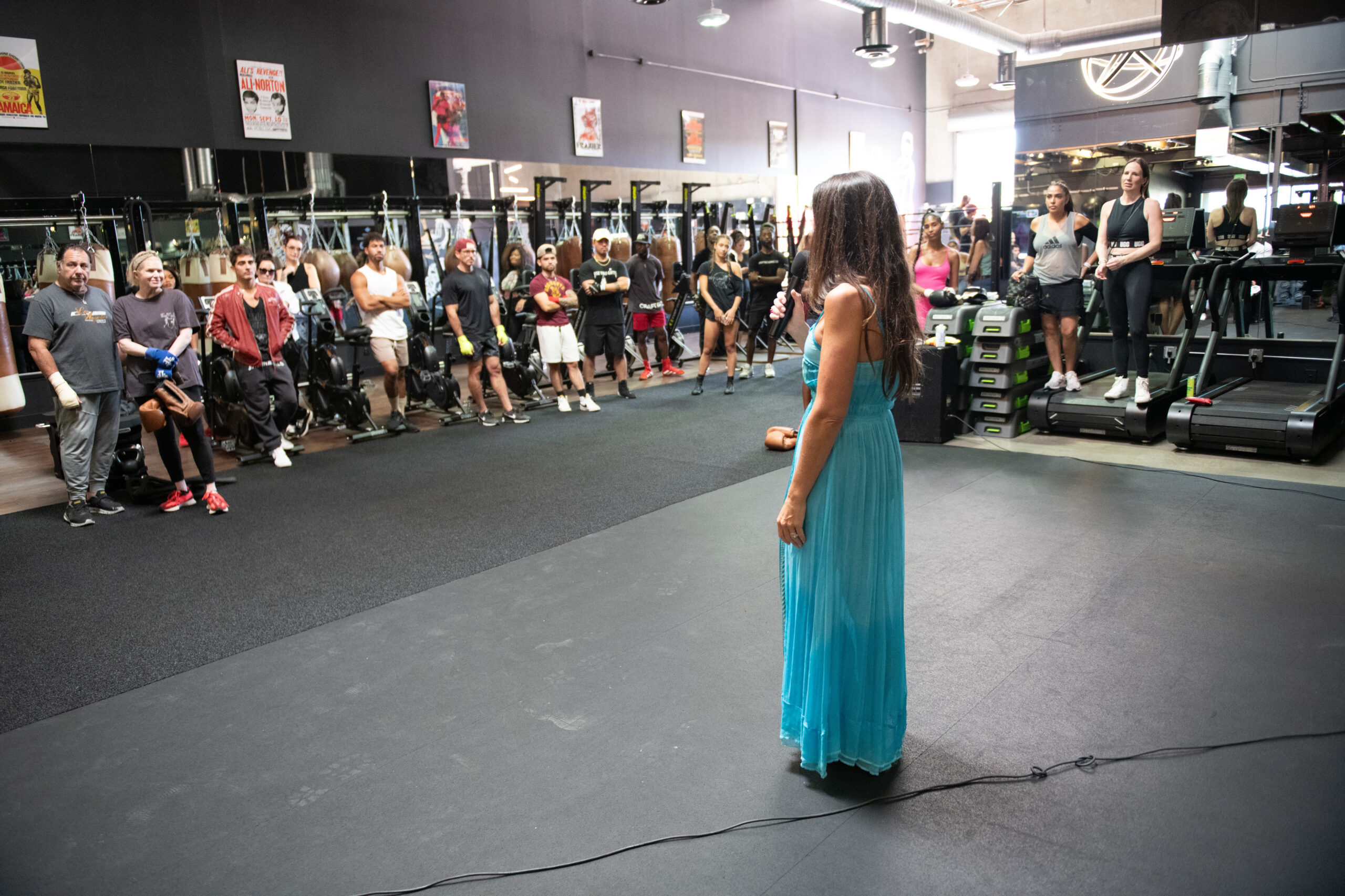 event by saying, "We are not simply throwing punches in the air; we are fighting back against a crisis that is tearing our society apart." The event
served as an educational platform, diligently informing attendees about the hazards of counterfeit pills, the critical importance of naloxone, and the life-saving initiatives spearheaded by FentanylSolution.org.
The "Fight Fentanyl" event stood as a testament to the power of community and collective effort. It shone as a beacon of hope, signaling that positive change is attainable when society unites against a common adversary. With influential figures like Foreman III, FentanylSolution.org, and Spiegelman leading the charge, the message was crystal clear: the battle against fentanyl is a shared responsibility, and it is a battle that we can emerge victorious from.
The Golden Globe Giveaway, Arts & Crafts for Kids, and Gourmet Charcuterie
Notably, the event featured a Golden Globe Giveaway, an arts & crafts corner for kids, and a gourmet charcuterie board sponsored by supermodel and daughter of Janice, Sessilee Lopez-Holmes, adding a touch of flair to the proceedings and underscoring the collective effort to address the fentanyl crisis.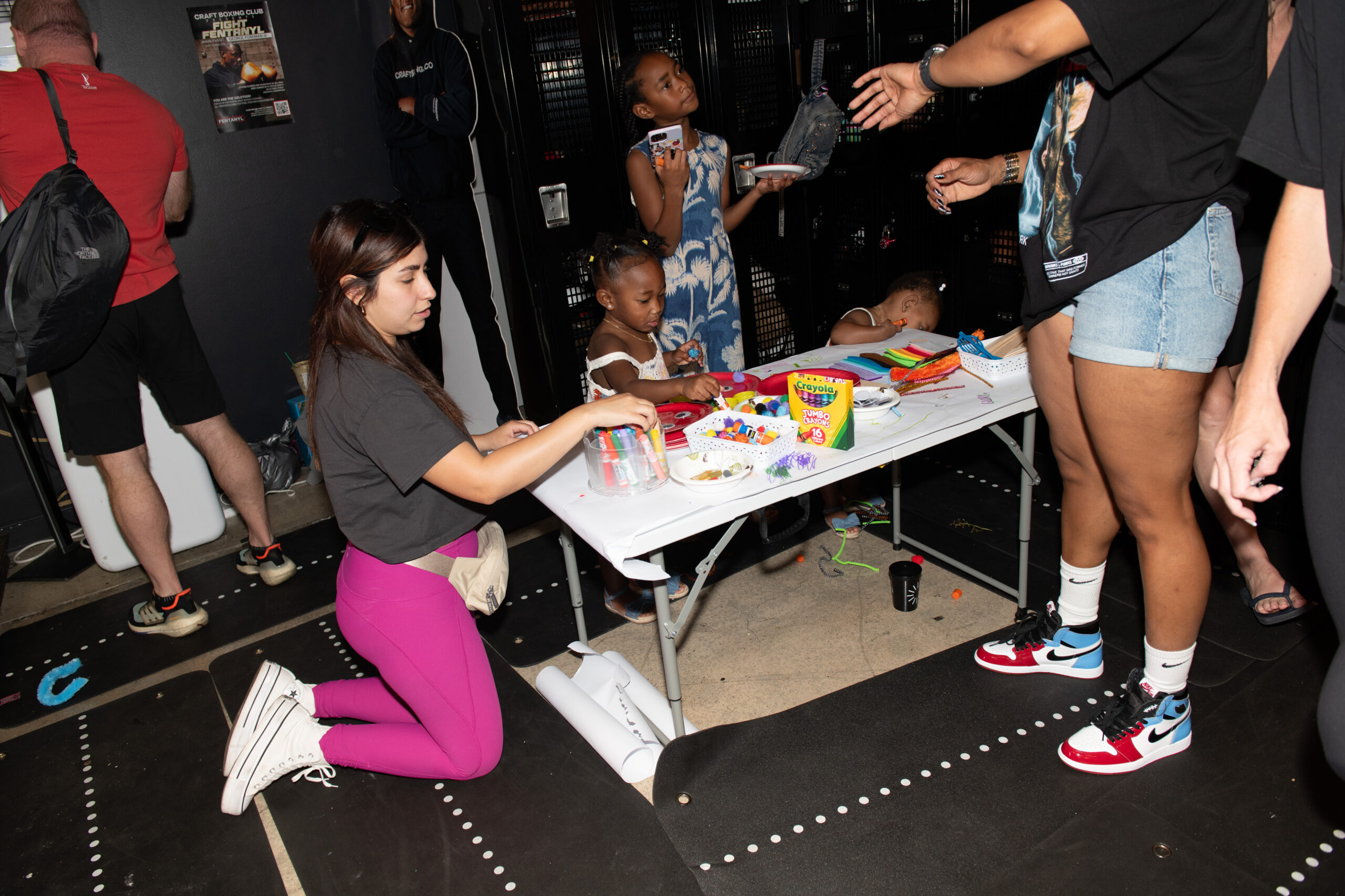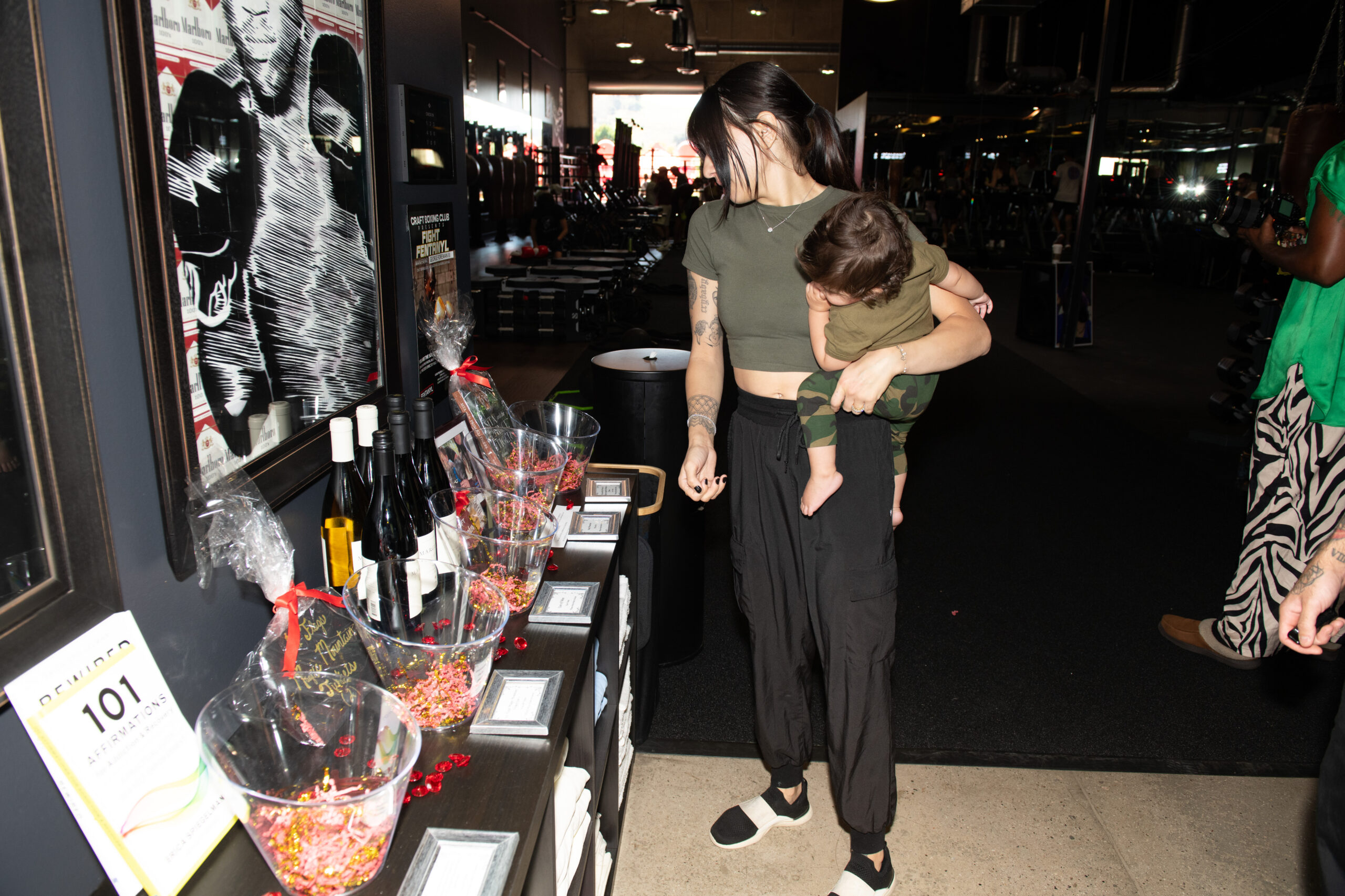 (left) Sessilee Lopez-Holmes: Vogue cover sensation, iconic muse of Steven Meisel, redefining fashion, captured in style!
Join the Cause: Contribute Today
Your assistance can make a tangible difference in this life-saving mission. To contribute to the fight against fentanyl, we kindly urge you to consider making a donation to FentanylSolution.org. Every dollar you contribute is a vital piece of the collective puzzle in our endeavor to save lives and work towards a future free from the grasp of fentanyl's devastation. Together, we can win this fight against fentanyl.
Thank You to Our Sponsors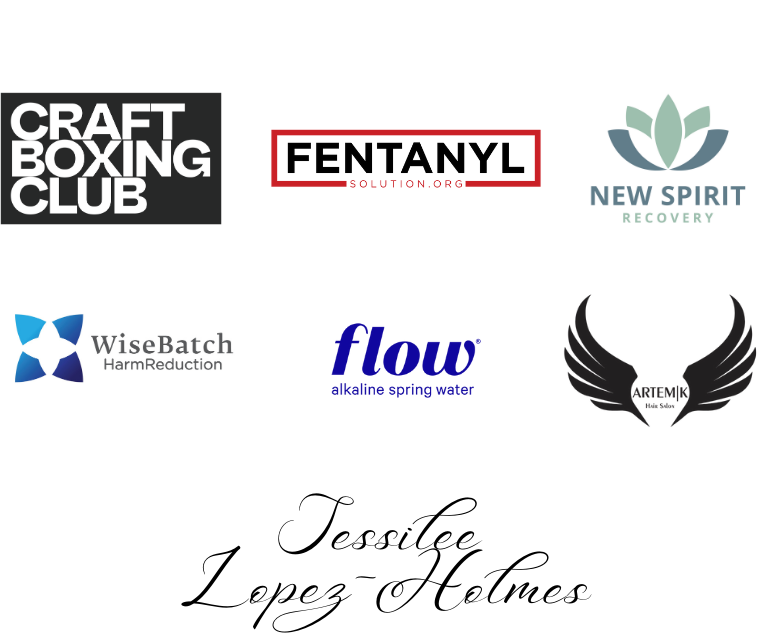 Join us in our crucial mission to save lives from the fentanyl crisis and drive impactful awareness. Your donation today will make a significant difference!