Emerging Threat: Fentanyl and Xylazine Mixture Linked to Soaring Overdose Deaths in the US

President Joe Biden's drug czar has declared that the use of fentanyl mixed with Xylazine, an animal tranquilizer known as "tranq," has become an emerging threat across the United States. The use of this drug combination has been linked to a sharp increase in overdose deaths, and the government is required to develop a federal plan to address the crisis. This declaration by Dr. Rahul Gupta, the director of the Office of National Drug Control Policy, marks the first time a presidential administration has formally labeled an illicit drug an "emerging threat" and then required the federal government to take further action.
What is fentanyl mixed with Xylazine, and why is it a problem?
Fentanyl is a powerful synthetic opioid that is often mixed with other drugs to increase its potency. Xylazine is a veterinary sedative approved for use in animals, but not for human use.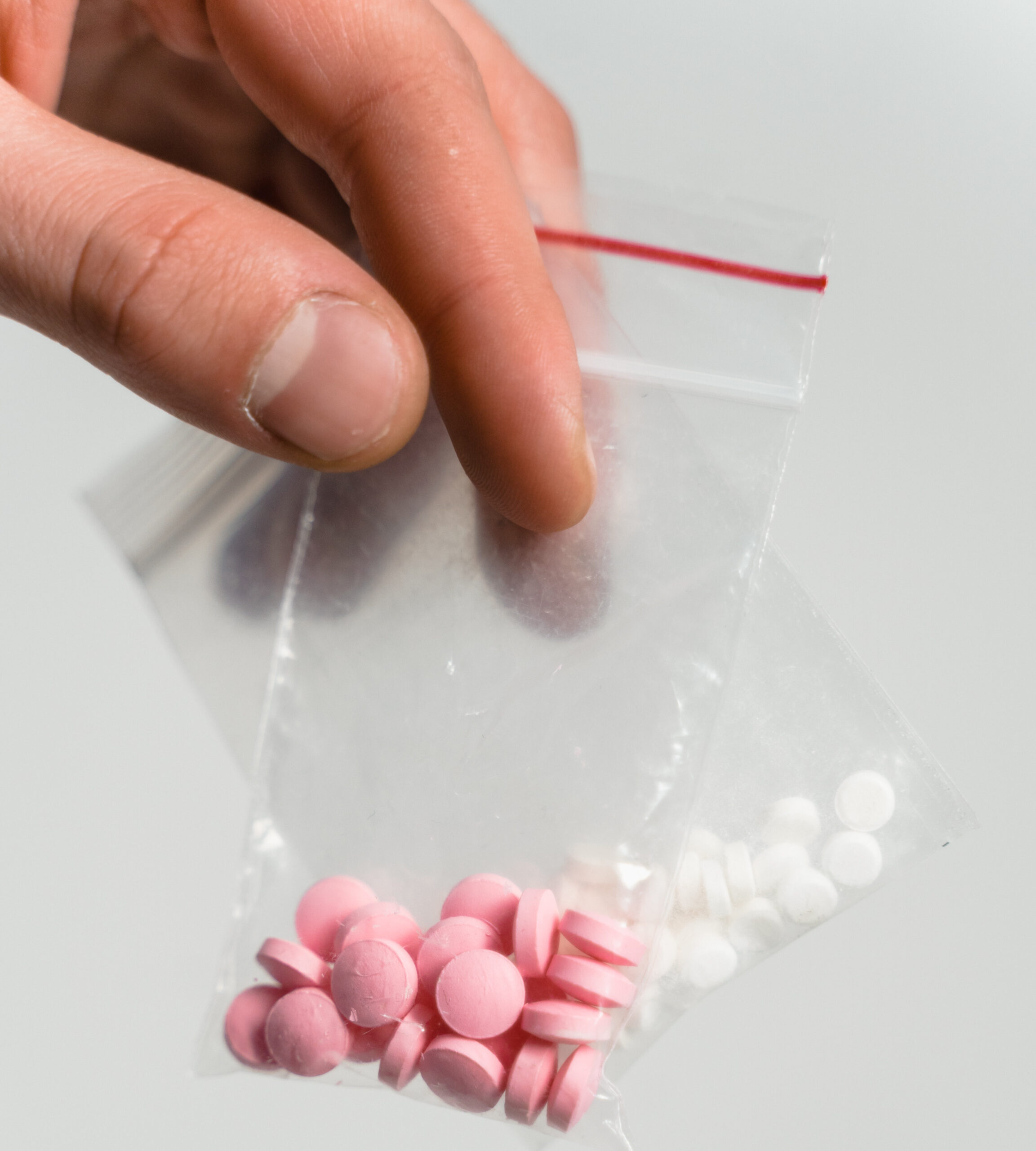 When mixed with fentanyl and sold on the illicit drug market, it has caused a sharp increase in overdose deaths across the United States. Xylazine, which is not an opioid, cannot be counteracted by the opioid overdose antidote, naloxone, in case of an overdose.The spread of Xylazine-laced fentanyl has exacerbated the nationwide addiction crisis, ravaging communities and deepening the toll of addiction.
Why is this an emerging threat?
The federal government has reported that overdose deaths involving Xylazine have risen in every region of the country in recent years. From 2020 to 2021, Xylazine-linked deaths increased more than 1,000% in the South, 750% in the West, and more than 500% in the Midwest, according to a DEA report (DEA Report). The Centers for Disease Control and Prevention found that 66% of drug poisoning deaths in the United States involve synthetic opioids like fentanyl (CDC).
What actions will the federal government take?
The declaration by Dr. Gupta requires the Biden administration to develop a federal plan to address the crisis. The government must publish a response plan within 90 days and send implementation guidance to agencies within 120 days, among other actions. The federal government will be mindful that Xylazine has legitimate uses in the veterinary profession and the agriculture industry while working on a whole-of-government response.
What are the dangers of ingesting xylazine?
Xylazine is not approved for human use, and ingesting it can cause serious, life-threatening effects, according to the Food and Drug Administration (FDA). People who inject it can develop flesh wounds, including blackened, rotting tissue (known as necrosis), which, if untreated, may result in amputation, according to the Drug Enforcement Administration (DEA).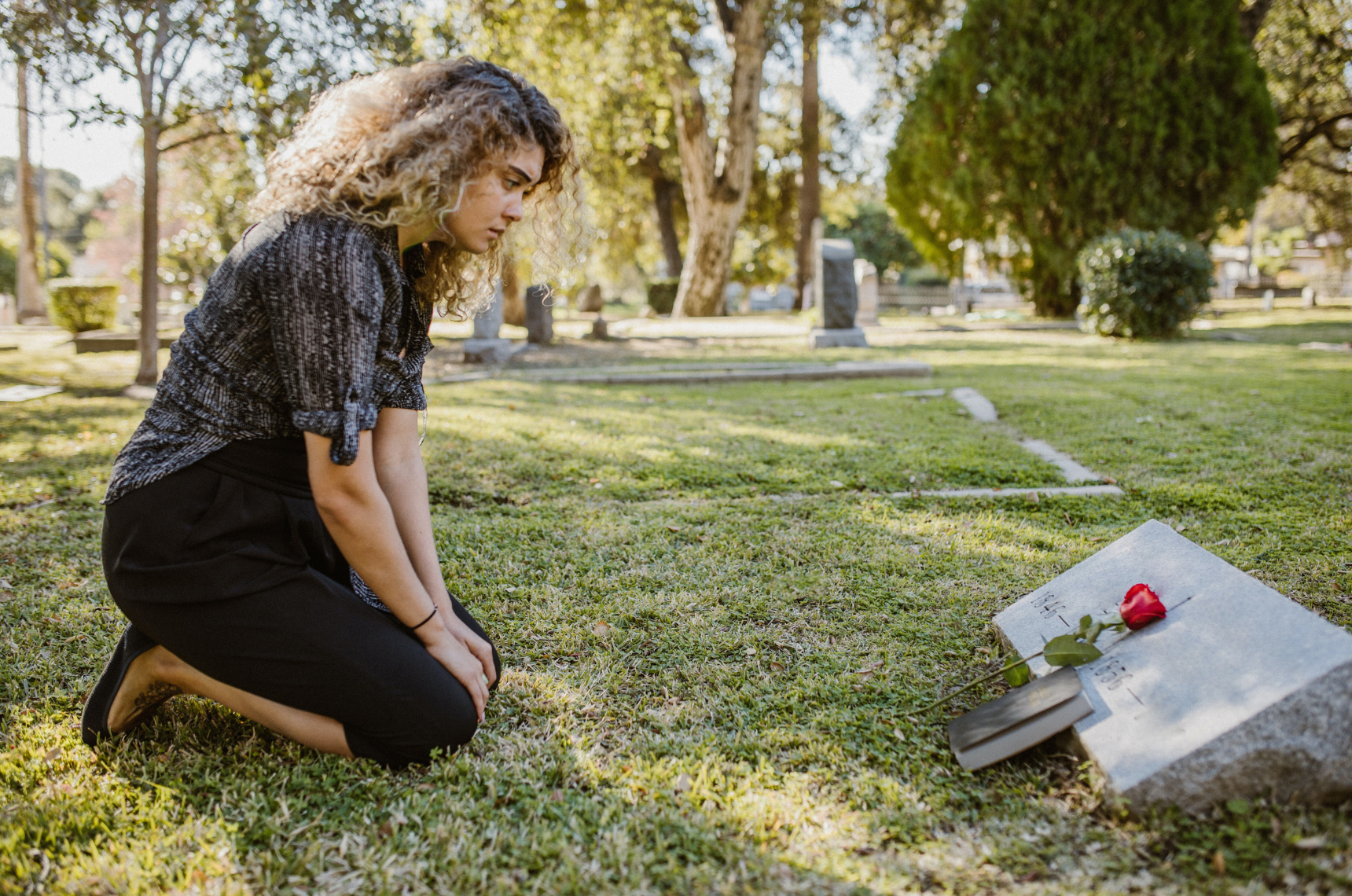 In conclusion, the use of fentanyl mixed with Xylazine is an emerging threat facing the United States that has caused a sharp increase in overdose deaths. The federal government is required to develop a response plan to address this crisis, which includes evidence-based prevention, treatment, and supply reduction. It is important for parents to be aware of the dangers of drug use and to educate their children about the risks involved.
---
Coolio's Cause of Death Revealed as Fentanyl Overdose: Latest Victim of Opioid Epidemic

Grammy Award-winning rapper, Coolio's cause of death has been revealed as a fentanyl overdose, according to a recent report by CNN and The New York Times. The rapper, whose real name is Artis Leon Ivey Jr., passed away on September 28, 2022, at the age of 59.

The New York Times reported that Coolio had tested positive for fentanyl, a synthetic opioid that is 50 times more potent than heroin, 100 times more potent than morphine (CDC) and has been responsible for a surge in overdose deaths in recent years. The amount of fentanyl detected in Coolio's system was small, but it was determined to be the cause of death, along with coronary artery disease.

Coolio rose to fame in the 90s with hits such as "Gangsta's Paradise," which won a Grammy for Best Rap Performance in 1996. He was also known for his appearances on reality shows such as "Celebrity Big Brother" and "Wife Swap." His death was met with an outpouring of condolences from fans and fellow artists.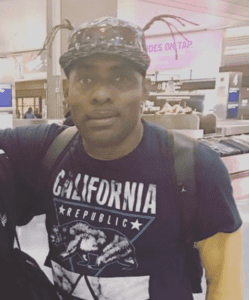 (Source: Instagram @coolio)

So many families including Coolio's have suffered the loss of their loved ones. The revelation of Coolio's fentanyl overdose highlights the ongoing opioid epidemic in the United States, where thousands of people die every year due to opioid-related overdoses (CDC).

Fountain Valley Officials Applaud Naloxone Program at Area Schools

At the first Fountain Valley mayor's breakfast of the year, held on March 30 at Fountain Valley Regional Hospital in Orange County, California, several local issues were discussed, including a recently established drug program in schools. The program, which was initiated last November, aims to prevent overdoses in youth by placing drug stations with naloxone, a nasal spray that can reverse the effects of opioids, in schools. The program comes in response to the growing number of children overdosing on fentanyl across the state and country.

Why is this program important?

The opioid crisis has become a major concern in many communities, and youth are particularly vulnerable to its effects. Illicit drugs laced with fentanyl, a powerful synthetic opioid, are increasingly being sold to unsuspecting youth, often through social media platforms. This has led to a rise in overdoses among young people, including in schools. The drug program in Fountain Valley schools aims to address this issue and provide a timely response to overdoses, potentially saving lives.

What does the program involve?

The program involves placing naloxone stations in each elementary school, middle school, and high school in the Fountain Valley area. These stations are equipped with naloxone, a medication that can quickly reverse the effects of opioids and prevent overdose deaths. The naloxone is administered through a nasal spray, making it easy to use by school staff or other trained personnel in case of an emergency. The program was initiated by the Fountain Valley Fire Department and Emergency Medical Services teams, in collaboration with city officials.

Success of the program

Since its implementation, the program has already proven successful in saving a student's life. In January, a student at Ocean High School who had taken an unknown substance bought off the street that was laced with fentanyl was administered naloxone by a teacher, according to Fountain Valley Fire Department Chief Bill McQuaid. The timely treatment with naloxone, also known as Narcan, saved her life, highlighting the importance of having naloxone stations in schools.
Why is this program necessary?

Lauren Lee, a former emergency room nurse who developed the plan for the school stations and currently serves as the Emergency Medical Services manager for the city fire department, emphasizes the importance of the program for student safety. She notes that a growing number of kids, including those in elementary school and older, are buying illicit drugs from dealers on social media sites, often through platforms like Snapchat. These drugs are sometimes misrepresented as harmless, such as marijuana gummies, when in fact they are laced with dangerous opioids like fentanyl. The presence of naloxone stations in schools can provide a crucial intervention in case of an overdose, potentially saving lives.

In conclusion, the drug program implemented in Fountain Valley schools to prevent overdoses in youth is a timely and important initiative. With the opioid crisis affecting communities across the country, it's crucial to have measures in place to address the growing number of overdoses, including among young people. The presence of naloxone stations in schools can provide a lifeline in case of an overdose, potentially saving lives and protecting the well-being of students. As the program continues to be implemented and expanded, it is hoped that the need for naloxone stations in schools will decrease in the future, reflecting a reduction in overdoses and improved awareness about the dangers of opioids among youth. In the meantime, the program serves as a valuable resource to protect the health and safety of students in Fountain Valley schools. So far, the program has already demonstrated success in saving lives, and its continued implementation and expansion are critical in addressing the ongoing opioid crisis and protecting our youth.

Alexandra's Law Fails in Senate Committee: What This Means for the Fentanyl Epidemic

Alexandra's Law Fails in Senate Committee: What This Means for the Fentanyl Epidemic

On Tuesday, Senate Bill SB 44, also known as Alexandra's Law, failed to pass in the Senate Public Safety Committee. The bill, jointly authored by Senators Umberg & Ochoa Bogh, proposed implementing a fentanyl admonishment in California to address the growing opioid crisis.

The bill required issuing a written advisory or admonishment to a person convicted of a fentanyl-related drug offense, informing them of the dangers of manufacturing and distributing controlled substances, and potential criminal liability if someone dies due to their actions. However, the bill did not pass the committee, though it was granted reconsideration for a later hearing.

Why Is Alexandra's Law So Important?

Fentanyl is an opioid 50-100 times more potent than morphine, with a rapid onset and short duration of action. It has become increasingly prevalent in street drugs and has been responsible for thousands of deaths across the U.S.

California alone accounts for approximately 11.5% of the 101,751 drug overdose deaths that occurred in the U.S. in the 12-month period ending in October 2022 (CDC).

The impact of fentanyl is devastating, with youth under age 24 accounting for the fastest rise in drug deaths. In California, a young person under 24 is dying from fentanyl every 12 hours. The biggest factor attributing to this danger is the undisclosed addition of fentanyl to other drugs, leading to fentanyl poisoning and death.

Fentanyl is the lead killer of teens in Orange County and of individuals between the ages of 18-45 in the U.S.

What Would Alexandra's Law Do?

The proposed law would require an admonishment to be issued to anyone convicted of a fentanyl-related drug offense. This written advisory would inform them of the dangers of manufacturing and distributing controlled substances and potential criminal liability if another person dies due to their actions. The goal of the law is to hold predatory dealers accountable for the destruction they are causing and deter people from trafficking fentanyl.

What Are the Consequences of Failing to Pass Alexandra's Law?

The failure to pass Alexandra's Law is a significant blow to efforts to address the fentanyl epidemic. Without a comprehensive approach, it is challenging to curb the increase in fentanyl-related deaths. The bill's authors and supporters believe that the fentanyl crisis requires a multifaceted approach, including education, law enforcement, and harm reduction angles, to tackle the issue comprehensively.



What Can We Do?
While the failure of Alexandra's Law is disappointing, we can still take action to address the fentanyl epidemic. Here are some things we can do:
Spread awareness

: Educate yourself and others about the dangers of fentanyl and how to recognize the signs of an overdose.

Advocate for change

: Contact your representatives and urge them to support legislation to address the fentanyl epidemic.

Get help

: If you or someone you know is struggling with addiction, seek help from a healthcare professional or a support group.
The fentanyl epidemic is a growing problem that requires immediate action. While Alexandra's Law may not have passed this time, we must continue to fight for solutions that will save lives and keep our communities safe. 

FentanylSolution.org officially supported this bill with other important organizations such as the Association of Orange County Deputy Sheriffs, CA Coalition of School Safety Professionals, Drug Awareness Foundation, and California District Attorneys Association. The Mayors of Anaheim, Bakersfield, Corona, Irvine, Fontana, Fresno, Lake Elsinore, Murrieta, Menifee, Norco, Perris, Riverside, Sacramento, San Francisco, San Jose, Stockton and Temecula also showed their support. 

In addition, our President and CEO, Janice M. Celeste, was in Sacramento at the California State Capital to support this bill and the parents who have lost a child to fentanyl poisoning.

Meet our Board Members!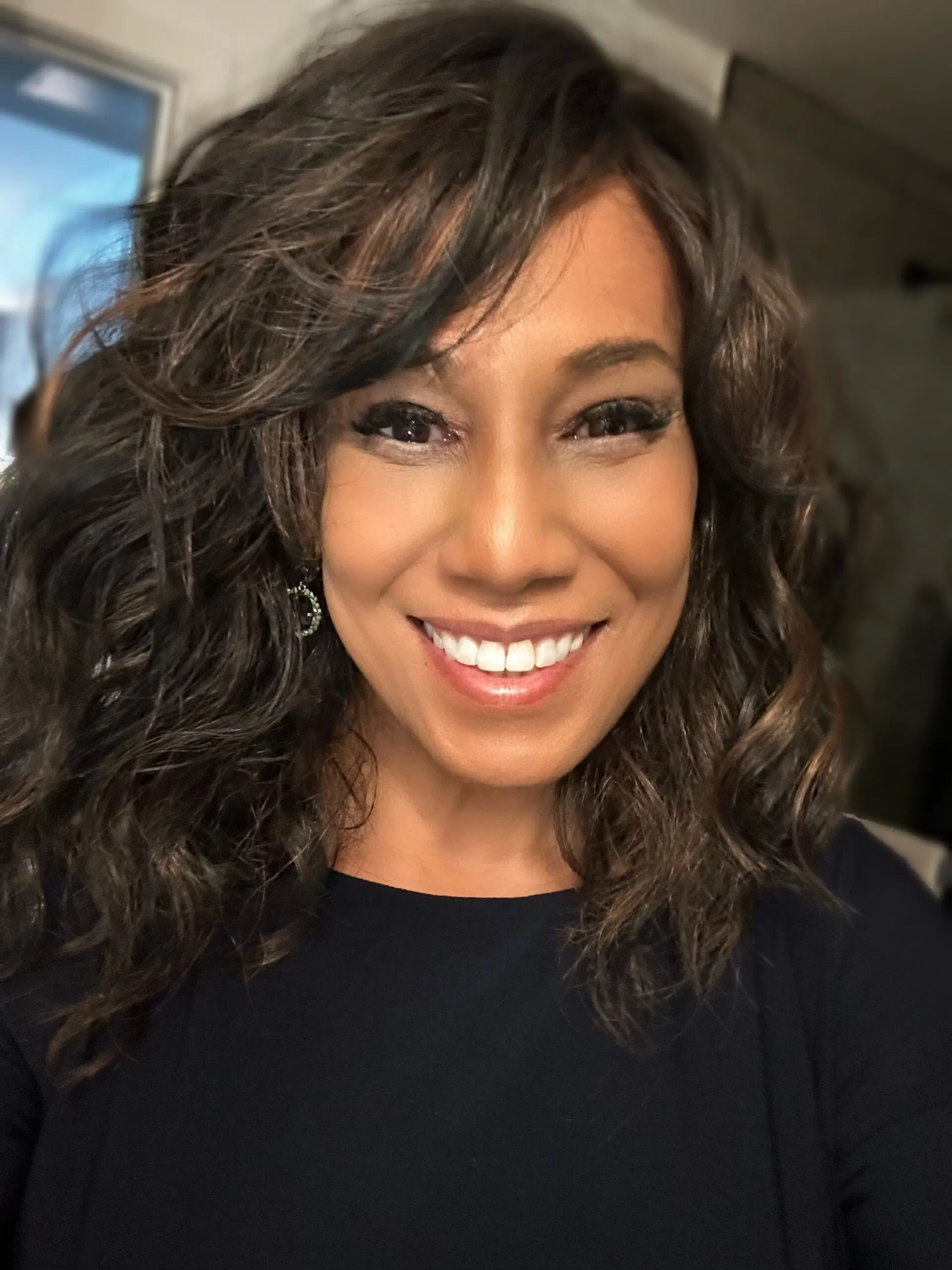 Janice M. Celeste
President & CEO
Janice M. Celeste has focused her professional experience on startups and communications. She supported parents dealing with substance addiction to ensure their children's successful development while at the Philadelphia Child Guidance Center.
Sen. Pat Bates
Chairperson
Patricia Bates retired from the 36th Senate District, which encompasses Orange County (O.C.) and parts of San Diego counties. She was one of the original authors of early fentanyl legislation.
Tritia Foster
Treasurer
Tritia Foster is a partner at Davis Farr, LLP, a CPA firm, where she specializes in working with non-profit organizations. She has a personal interest in ending the illicit fentanyl epidemic.
Chelsie Ilar
Secretary
Chelsie Ilar is the Chief Marketing Officer at a prominent Orange County company dedicated to advancing substance abuse and mental health awareness.
Tina Burke
Mother & Activist
Tina Burke is an Orange County mother and activist. Her 21-year-old son was poisoned with a fentanyl-laced counterfeit pill. She works diligently to raise awareness about the dangers of counterfeit pills to help others avoid similar tragedies.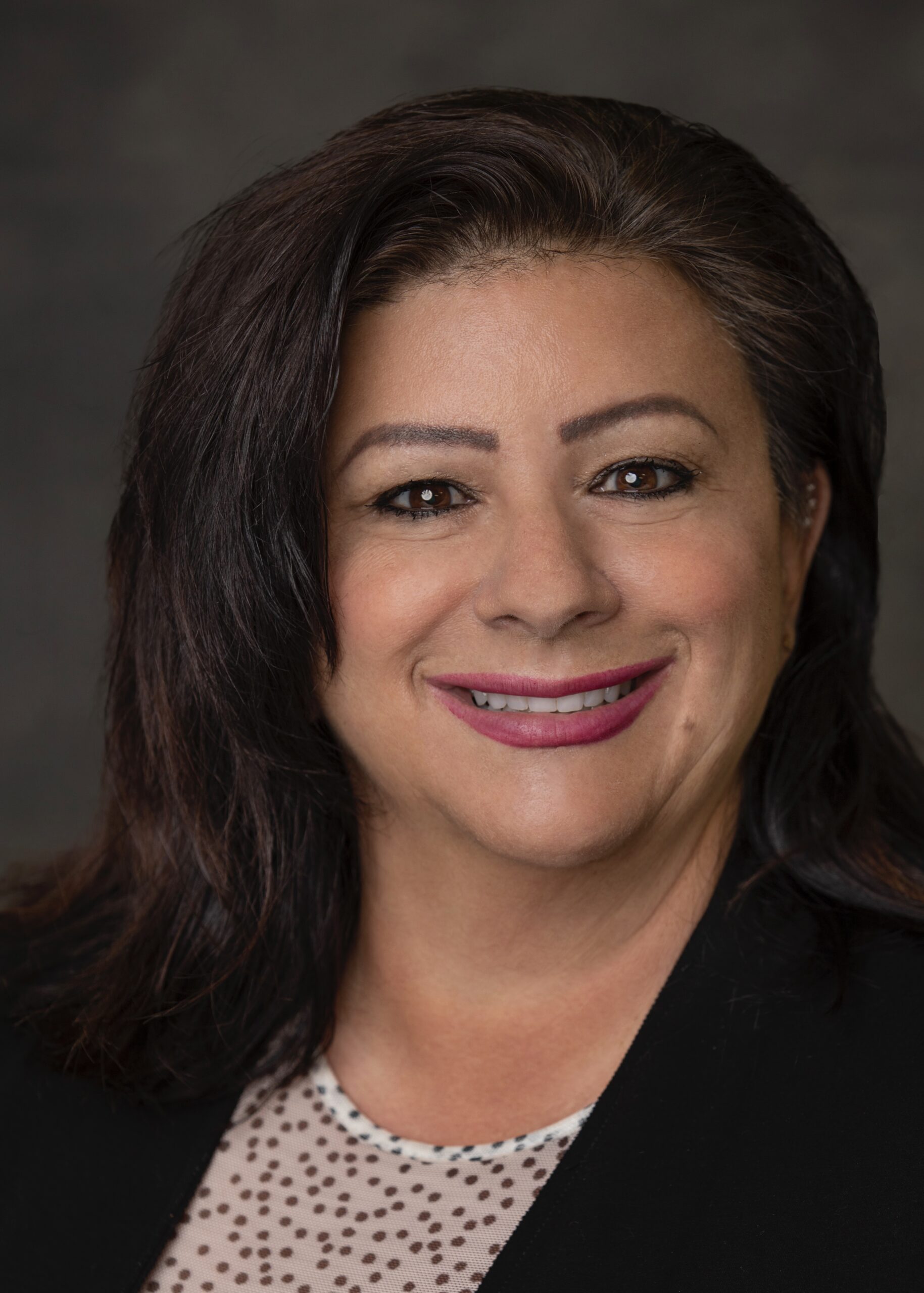 Annette M. Malinowski
Newport Beach Chamber Member Service Director
Annette M. Malinowski has extensive experience in entrepreneurship, sales and community leadership. She also lost her daughter to fentanyl poisoning and works to seek justice by spreading awareness.
Scott Baugh
Attorney & Politician
Scott Baugh served as the CA Assembly Republican Leader, Assemblyman, and Chairing the Orange County Republican Party. He founded organizations like the O.C. Marathon foundation and owns Scott Baugh & Associates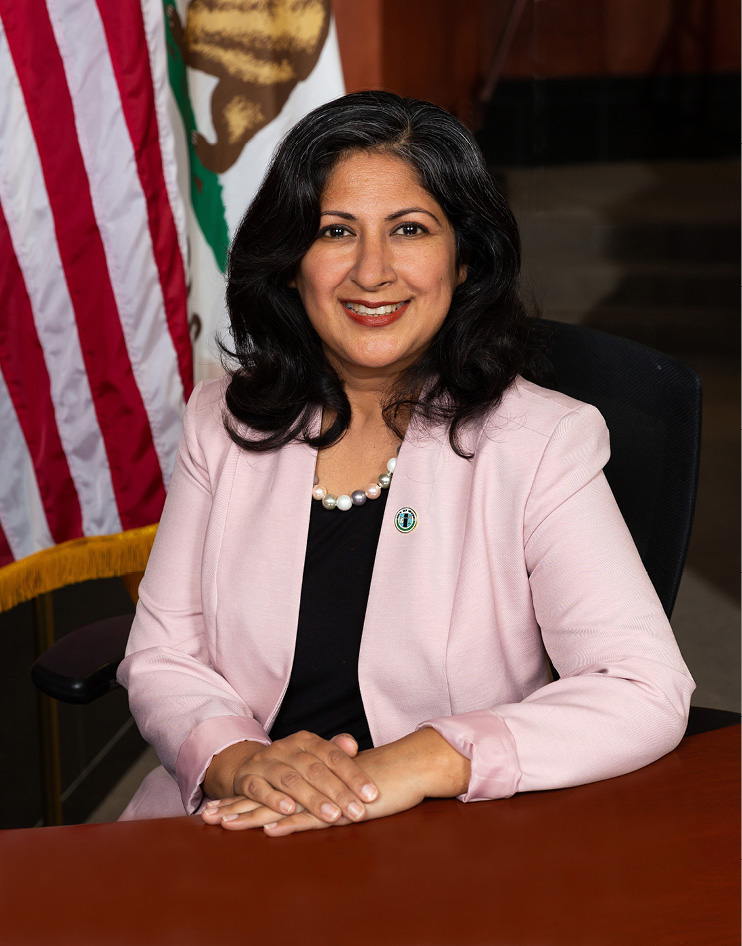 Mayor Farrah N. Khan
Mayor of Irvine
Mayor Farrah became the 23rd Mayor of Irvine in November 2020, securing the highest-ever mayoral votes. She shattered barriers as the first woman of color and Muslim woman to lead a major US city. Re-elected
in 2022. Khan, who started in biotech, focuses on innovation, safety, climate action, and community wellness. Notably, she led COVID-19 efforts, diversity initiatives, and urban development during her tenure. Khan's dedication is evident in her roles in education and municipal boards. She champions Irvine's progress on a broader stage through affiliations with major city associations.
Court Crowther
Ret. Assistant Dean & Chief of Staff UC Irvine
Court Crowther, a former Peace Corps Volunteer and experimental psychologist, retired after 21 years as a higher education administrator at UC Irvine. He enhanced graduate diversity, managed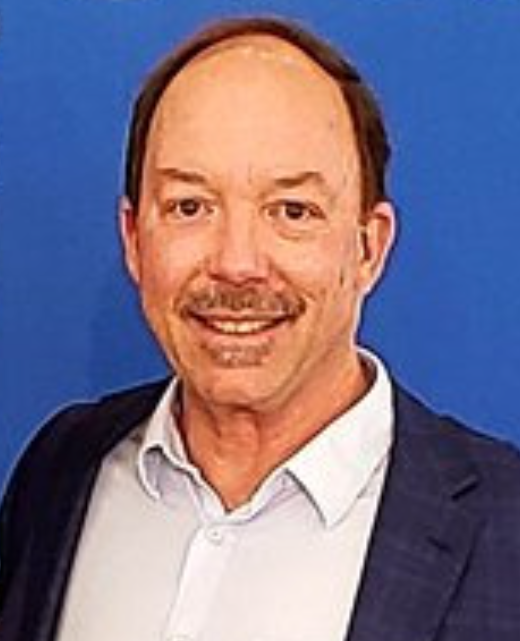 federal grants, and champions marginalized communities through FentanylSolution.org board membership.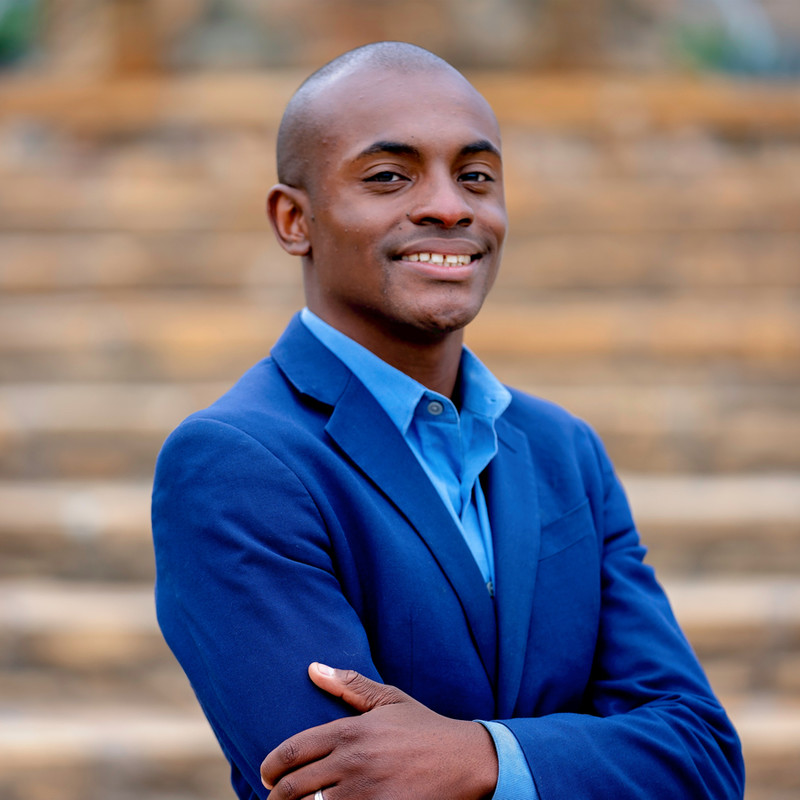 Gabriel Dima-Smith
Public Affairs Strategist
Orange County Power Authority
Gabriel Dima-Smith, a seasoned public affairs strategist at Orange County Power Authority, utilizes a decade's expertise in
steering government relations. With a Public Policy degree from California State University and pursuing a Master's in Public Administration, he's committed to preventing tragic fentanyl-related losses following the loss of his closest friend in 2021.
Matt Markley
IT/ Cybersecurity Leader/Mentor
Matt Markley, an IT and cybersecurity veteran of 25+ years, holds a master's in Information Systems and advanced InfoSec certifications. Beyond his tech career, he pursued his initial passion—teaching.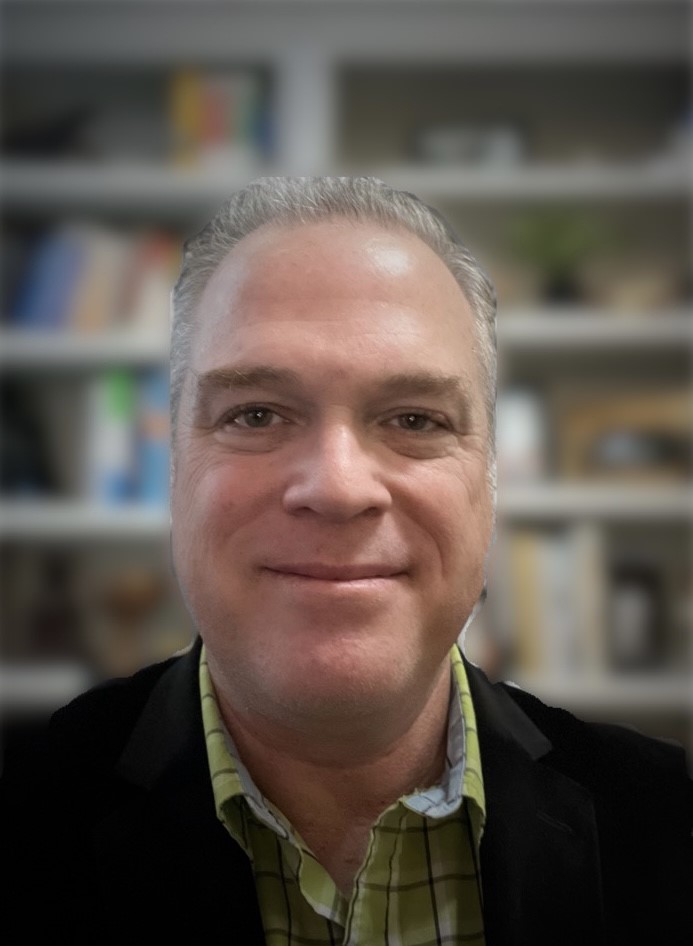 In 2022, he tragically lost his beloved 18 year-old, Jax, to counterfeit pills, fueling his mission to combat opioid crises, dismantle stigmas, and found Justice for Jax, focusing on empathy and analytics in this battle.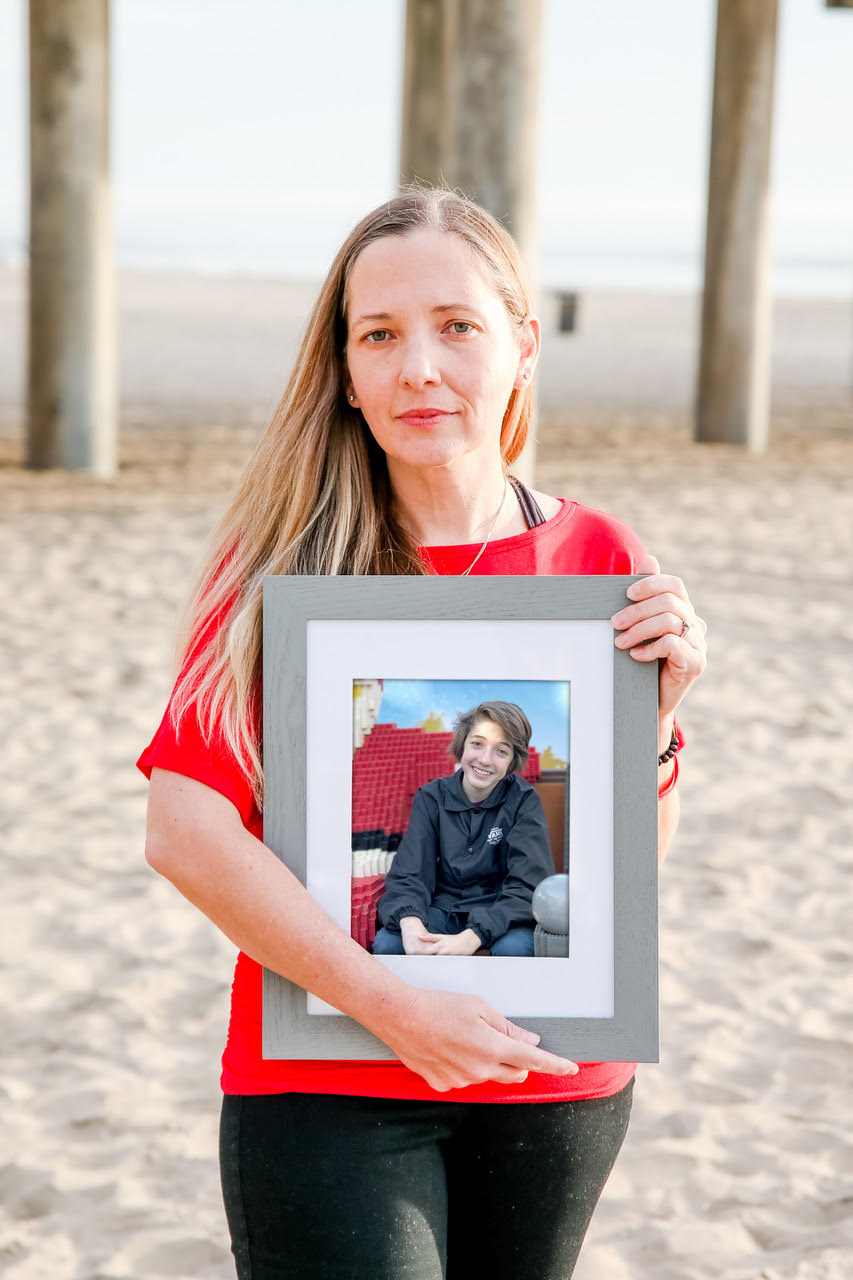 Amy Neville
Mother & Activist
Amy Neville is a California mother whose 14-year-old son died of fentanyl poisoning from a counterfeit pill that was purchased on Snapchat. She tirelessly gives talks and testifies by sharing their story.

Are Fentanyl Test Strips Safe or Unsafe?

As fentanyl overdose continues to be the leading cause of death among teens in Orange County and individuals aged 18-45 in the country, there is a growing focus on implementing precautionary measures. Among these measures, Fentanyl Test Strips (FTS) have emerged.

These test strips serve as a risk mitigator, particularly due to the uneven distribution of fentanyl (FTS Legis. Analysis). This is referred to as the "chocolate chip cookie effect." In this analogy, the cookie symbolizes the entire substance like a pill, while the chocolate chips represent grains of fentanyl.

For example, even if a portion of the substance tests negative, there remains a significant likelihood of fentanyl being present in other parts of the substance or pill. To minimize risks as much as possible, it is crucial to dissolve the entire substance and test it.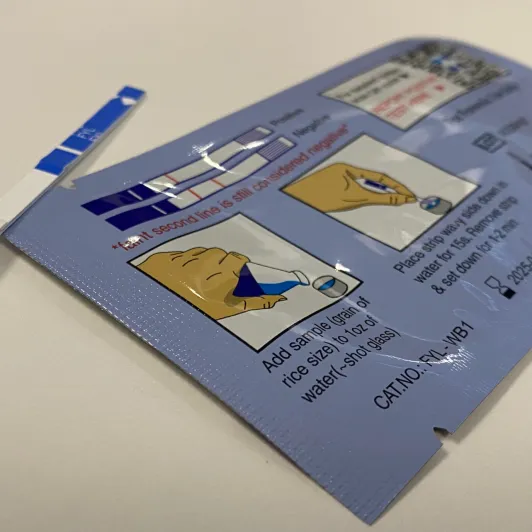 To purchase WiseBatch Harm Reduction Fentanyl Test Strips, go to the link: WiseBatch
Fentanyl Test Strips are legal in the state of California.
Many inquire, "Is it safe to take a substance even after using a fentanyl test strip?" Ultimately, the answer is no. While it does help mitigate risks when testing the entire substance, there is still a possibility of fentanyl being present in the container it was given in or anything it has come into contact with, in addition to the 1-2% chance of the fentanyl strip failing. Even a mere 1% chance of fentanyl's presence still poses a significant risk of overdose since only a minuscule amount equivalent to a grain of sand is enough to kill.

To purchase fentanyl test strips, click here. Be sure to check if fentanyl test strips are legal in your state.

---
This article includes an affiliate link.

Empowering Community Resilience: FentanylSolution.org Takes Center Stage at OC Pride Parade and Festival
On Saturday, June 24th, 2023, Downtown Santa Ana was filled with vibrant energy as OC Pride, a non-profit LGBTQ+ organization, organized the Brilliant Resilience Pride Festival and Parade. The event was a true testament to unity, and the performances electrified the atmosphere.
It was an immense source of pride for us to champion our cause and distribute hundreds of our 'Stop Fentanyl Packs'. Each pack contains 2 doses of naloxone and 2 fentanyl test strips to festival attendees.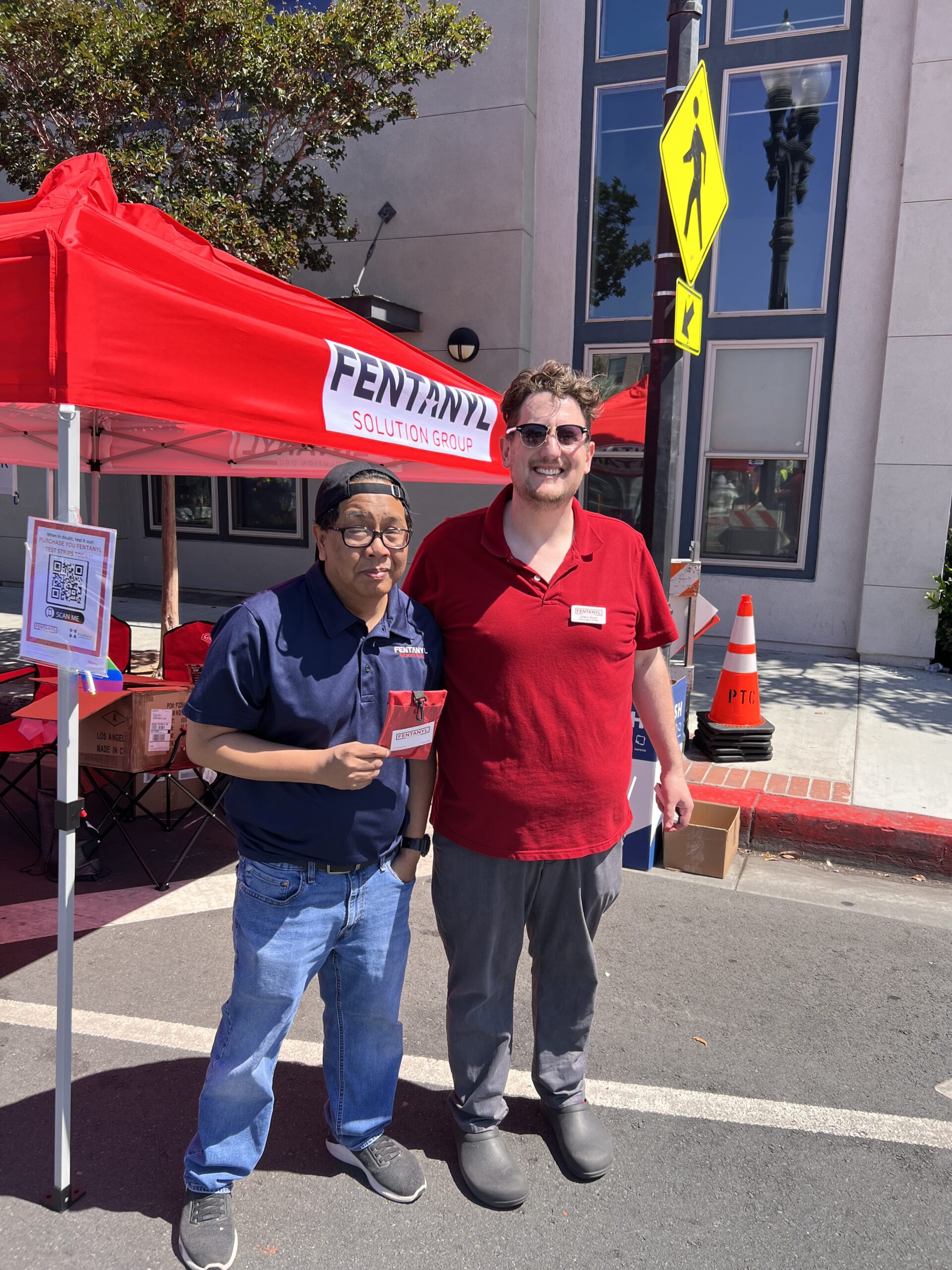 As we stood in solidarity with the LGBTQ+ community, we were overwhelmed by the outpouring of support we received in return.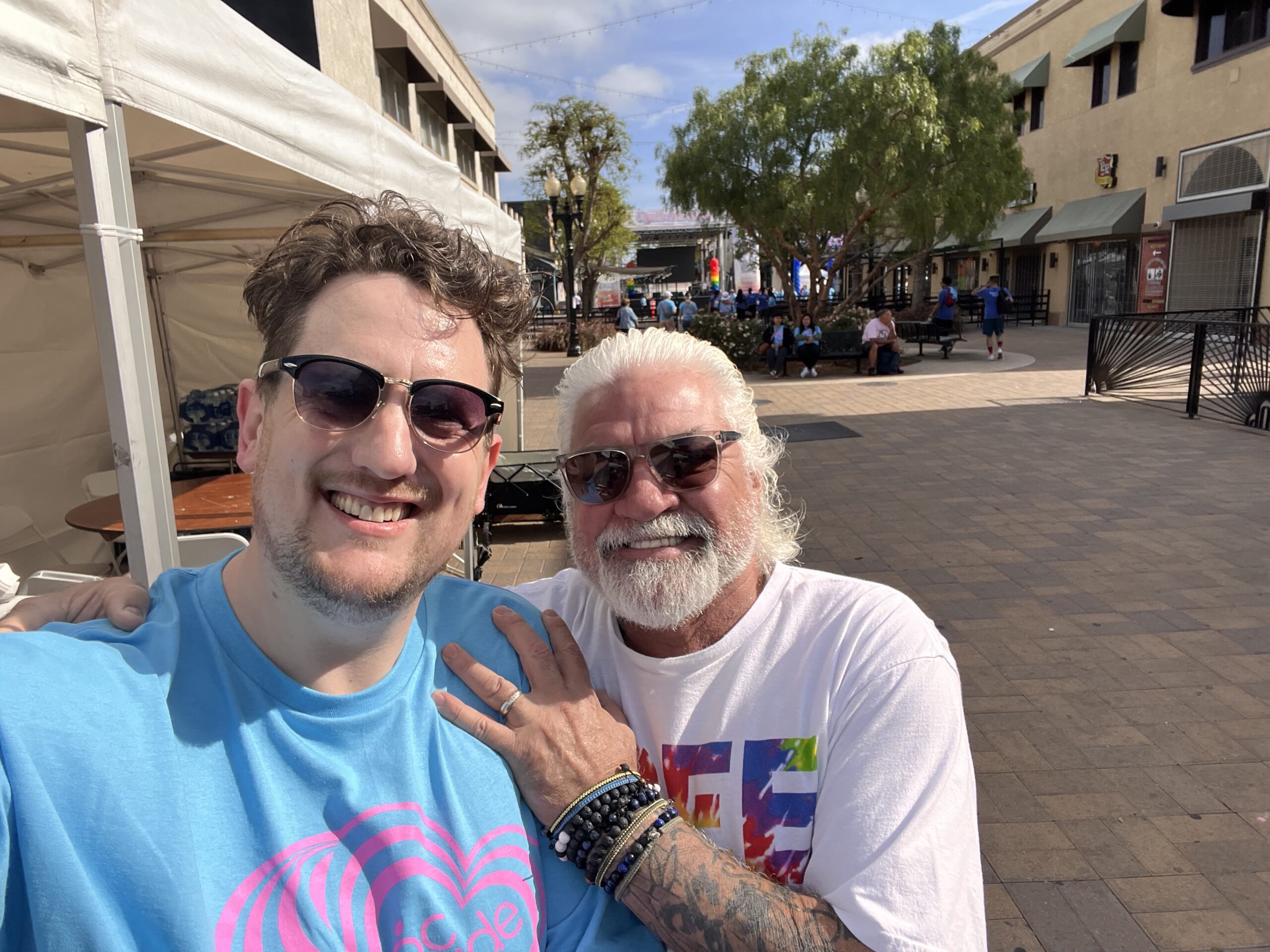 Countless people shared their heart-wrenching 'fentanyl stories' of losing loved ones—mothers, fathers, siblings, daughters, sons, and friends—to illicit fentanyl poisonings. The fentanyl crisis has permeated the lives of almost every individual in some manner or another.
The time for action is now. Let us raise awareness, disseminate information, and ensure that naloxone and fentanyl test strips remain easily accessible. If you find yourself in need, seek help. Ask us to host a 'Save-a-Life Lunch & Learn' – a training in which we go over the dangers of illicit fentanyl, how to use naloxone and provide Stop Fentanyl Packs. If you would like to purchase fentanyl test strips for yourself, your friends, family or community, check out this link, WiseBatch Fentanyl Test Strips. You can also be a volunteer and become either a trainer or ambassador. Please reach out to us at info@fentanylsolution.org. Together, we can make a difference.
Join us in our crucial mission to save lives from the fentanyl crisis and drive impactful awareness. Your donation today will make a significant difference!
---
This article includes an affiliate link.

Stop Fentanyl Death: FentanylSolution.org

Drew was seven months clean from heroin. He'd moved from Washington state to Florida with his mother to get away from any chance of falling back into his old life. He was in the top of his welding class with his sights set on a career in underwater welding. On the one-year anniversary of his father's death, he wanted a moment of freedom from the pain of that memory. A friend gave him some cocaine: a one-time distraction that wouldn't break his sobriety.

Unknown to Drew or his friend, the cocaine had been cut with fentanyl. One hit and Drew was dead. His mother found him when she returned from work to invite him to their nightly ritual of procedural dramas and daily debrief. Fortunately, he

didn't die alone. His constant companion, his mastiff, Cerberus, watched over him until the paramedics took him away.

This is personal for FentanylSolution.org because it's the story of our Development Officer, Shane Wood's little brother.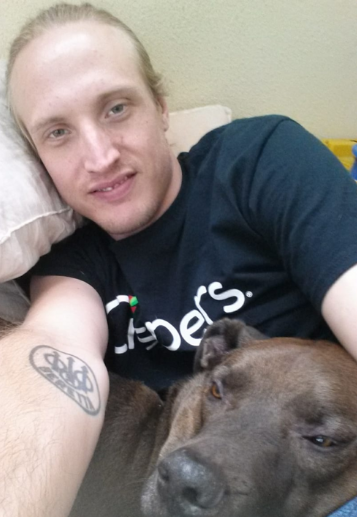 Our employees and board all have stories of how fentanyl has affected their lives and we want to educate individuals not only on how to recognize the signs of overdose and Fentanyl poisoning, but train people on how to use naloxone to save a life. Your donation goes directly to this work.
107,375 people in the United States died of drug overdoses and drug poisonings in the 12-month period ending in January 2022. 67% of those deaths involved synthetic opioids like fentanyl. YOUR DONATION WILL HELP RAISE AWARENESS OF THIS DEADLY DRUG AND BRING AN END OF FENTANYL DEATHS.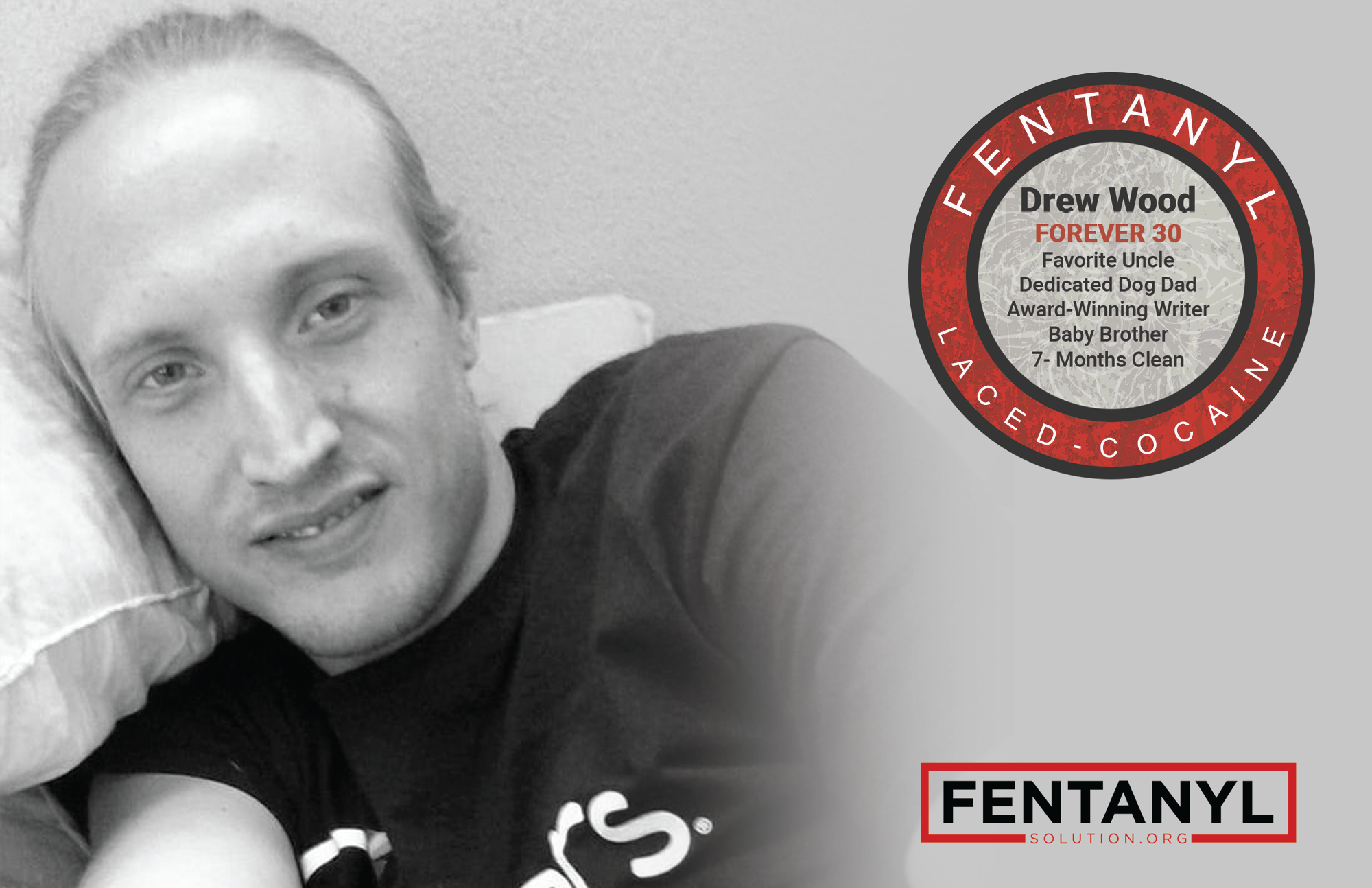 Shane is trying to raise $50,000 by July 25, 2023 in honor of the sixth anniversary of Drew's death.

Donate here: Donation Link


The Fentanyl Solution | Talk Show: Drug Dealers Are Getting Away With Murder in California

In this episode, guest speaker Arnel Dino, Development Officer of Fentanyl Solution Group, talks about his career path, his involvement in public service and how the fentanyl crisis affects many communities. Our host, President & CEO of Fentanyl Solution Group, Janice M. Celeste and Arnel also speak about how to combat drug and substance abuse by taking proactive action, spreading awareness, and making a change.
"In my city, a young girl died of fentanyl and nobody talked about it."
–Arnel Dino
"Since the legislature is going to go back and forth like they have been, it's time to take it to the people,"
–Arnel Dino
Arnel goes over his work at Fentanyl Solution Group. He mentions his efforts to raise awareness among elected officials, collaborate with various organizations, and advocate for action on the statewide and national levels. This discussion touches upon the ballot initiative aimed at addressing the fentanyl crisis on a statewide level, with the goal of becoming a model law for other states. They clarify that the initiative targets dealers rather than individuals passing pills among friends, highlighting the importance of Good Samaritan laws that protect those seeking help during overdoses.
"We are looking for dealers on Snapchat stalking kids,"
–Janice Celeste
Janice and Arnel also emphasize the need for each and every person to take action against Fentanyl to end this crisis once and for all. Listen all about it on our syndicated podcast featured on our Facebook (@fentanylsolution) and Twitter (@fentanylsol).
Join us in our crucial mission to save lives from the fentanyl crisis and drive impactful awareness. Your donation today will make a significant difference!
---
Christian's Angelversary – July 19

On Wednesday, July 19, 2023, friends and family showed their support and comforted Tina Burke. She is one of FentanylSolution.org's board members as well as a Christian's mom. Christian was a 21-year-old victim of fentanyl poisoning 3 years ago on July 19, 2020.

He was a senior at the University of Arizona, relishing the summer season back at home in Mission Viejo. A testament to his work ethic and determination, he understood the value of hard work and its rewards. From his
experience as a quarterback and wide receiver for his hometown teams to his devoted studies, he often witnessed the fruits of his labor.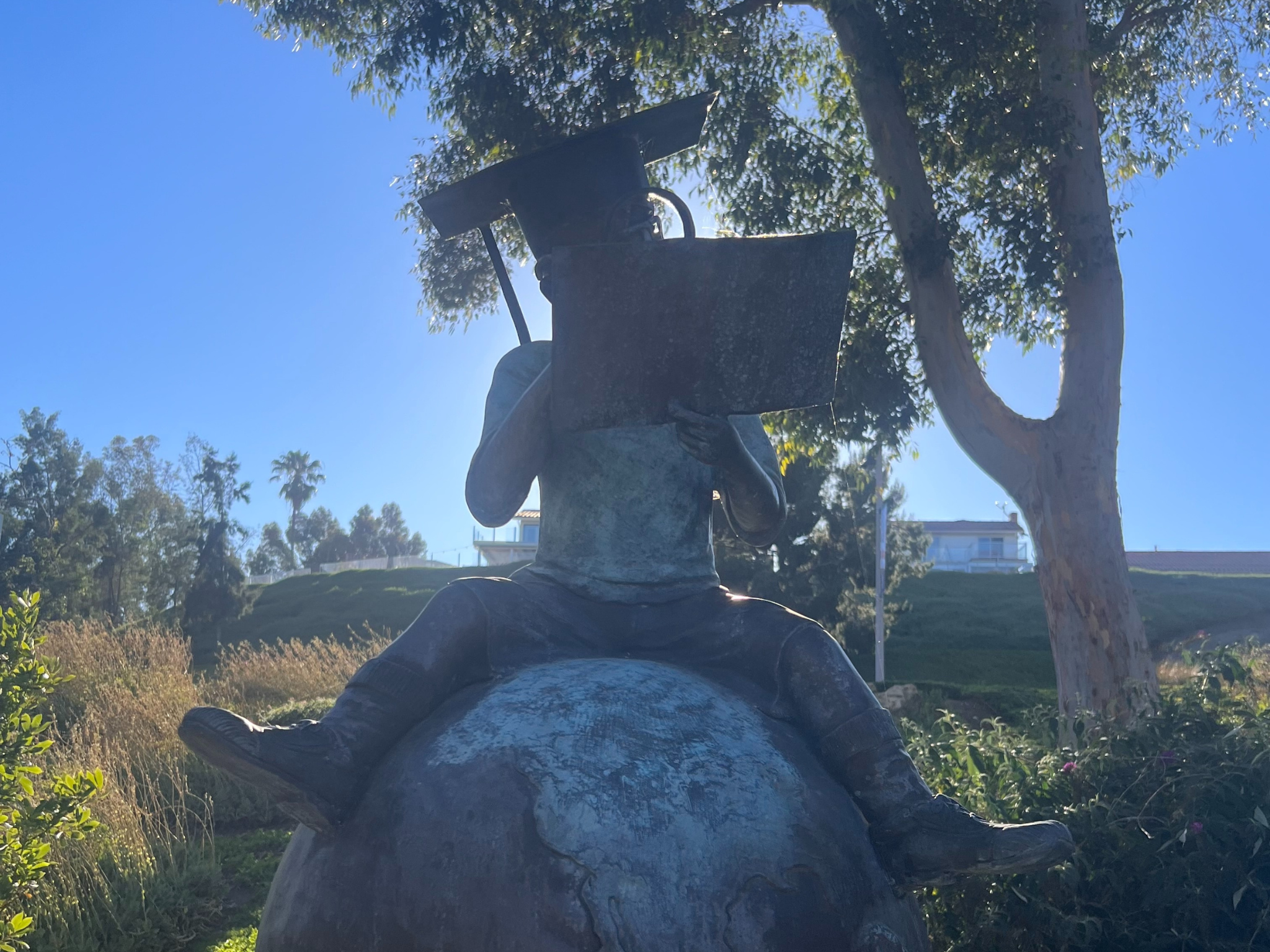 Yet, Christian's vibrant persona transcended his diligent nature. His presence illuminated any room, captivating others with his spirited personality. People were naturally drawn to him, enchanted by his infectious laughter and captivating smile, which exuded love and joy.
Tragically, on July 19, 2020, Christian's life took an abrupt and devastating turn.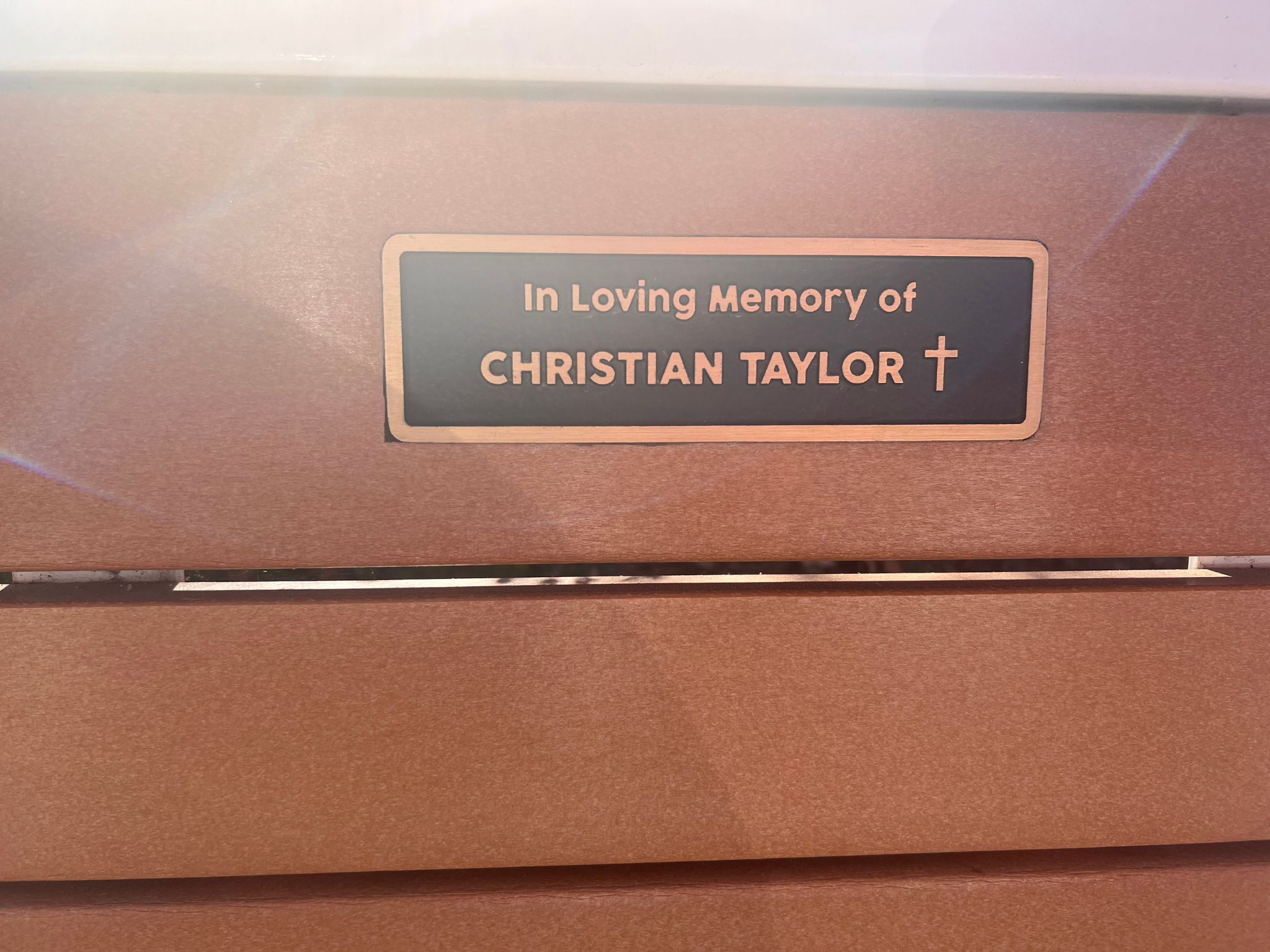 He purchased and consumed a Percocet, unaware that it was a counterfeit pill containing a lethal combination of fentanyl and acetaminophen. Within moments, this beloved 21-year-old cherished son, brother, boyfriend, athlete, and college student, lost his life due to the consumption of a single fake pill.
Join us in our crucial mission to save lives from the fentanyl crisis and drive impactful awareness. Your donation today will make a significant difference!